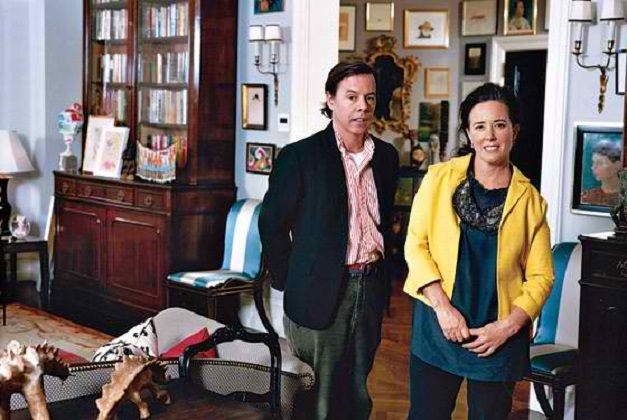 They may not own the fashion company Kate Spade (now known as Kate Spade & Co.) anymore after they sold their shares to the Neiman Marcus Group and was later bought by Liz Claiborne, Inc. back in 2006,  but that didn't stop husband and wife Andy Spade and Kate Valentine from creating a new accessories line named Frances Valentine which will be released in select retailers on the second week of February this year.
The brand was named after Kate changed her last name from Spade to Valentine, which is a family nickname, and it will feature modern and architecturally-driven accessory designs which will start off with a line of shoes and bags.
In an interview with Business of Fashion, Kate shares, "The biggest difference with the bags this time is that we're doing fewer." She also added that their main focus will be on shoes, saying, "I do think some people were disappointed that Frances Valentine was focused more on shoes. Before I left Kate Spade, designing shoes was the best experience. I just adore the little details."
Some shoes, which were early hits with retailers such as Bloomingdale's and Nordstrom, include the 'Valentina' sandal ($450), and the 'Marnie' short boot ($755).
"We'll start out with the shoes and bags, and then once we get that established we can do other things," Andy adds.
When asked why they decided to start this brand, the couple answered that they wanted to work on something while their daughter is away for school.
"Yeah, I think it's a good example for my daughter to see her mother work. Not that she didn't before, but to see her work [as a designer,]" Andy says.
[
Business of Fashion
]
Photo courtesy of Oxford Orthopaedics