Imagine this: You're sitting in your office cubicle while waiting for the day to end, and when you look out the window, you see nothing but skyscrapers and signs of pollution filling the air. Not only are you stressed from the 9-to-5 grind, you also find the urban cityscape suffocating and just want to take a day off for an out-of-town excursion to the mountains and just take a whiff of nature like your friends who've been posting hiking photos on social media.
Now before you protest that you want to save your vacation leaves and don't have a huge budget for this trip, fret not because there are mountains that are only a few hours away from the city and will only take a day or two to hike (camping is optional).
Just think: You get fresh air, leg exercise, and an excuse to escape city life despite your busy work schedule. So grab your bags and your buddies, here are five mountain hiking spots that you can go to on your days off, along with some insights from avid enthusiasts and professionals just like you.
#1 Mt. Balagbag (Rodriguez, Rizal)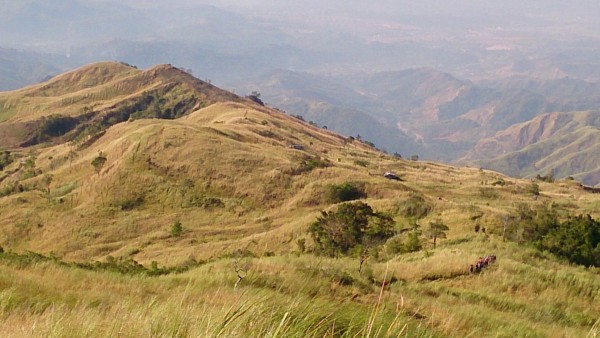 Considered an easy climb perfect for beginners, Mt. Balagbag is approximately 700 meters high with spacious hiking trails that you can traverse for an hour at least to reach the summit with or without a guide. According to Sarah Casasola, a 21-year-old online editor and avid hiker, the day hike can be as cheap as P250, so it's very budget-friendly. [Once you reach the summit,] you'll get a glorious view of the Sierra Madre mountain range."
There are also huts set up at the summit of the mountain which you can sleep in if you want to camp out for only P400.
#2 Mt. Manalmon (San Miguel, Bulacan)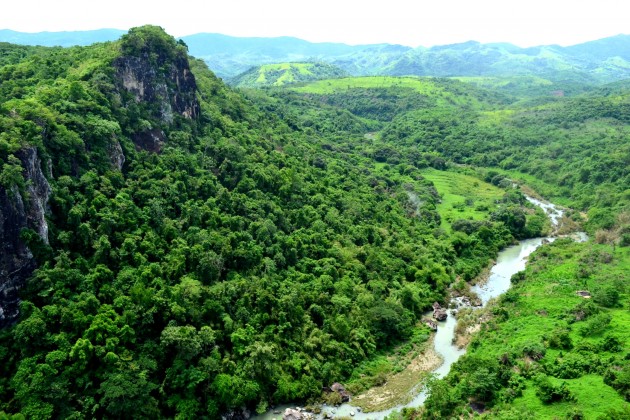 Don't let the 200-meter hike fool you as Mt. Manalmon may not be the highest of mountains, but the side trips you can take while hiking will definitely change your perspective. A day hike up the summit will only take up to two hours with a fee of P650 to P900. Evelyn Alera, a 28-year-old college instructor who has hiked 23 mountains (and may have went to this one multiple times already),  shares, "With the fee, you can already go spelunking in Bayukbok Cave while on the way to the peak. You can also have a picnic by Madlum River if you want to take a break."
#3 Mt. Gulugod-Baboy (Anilao, Batangas)
Now here's another reason to visit Batangas aside from the Taal Volcano. Mt. Gulugod-Baboy (which literally means "pig's spine") boasts of hills and rockies that you will have to traverse for, at most, half a day to get to the top with an estimated fee of P600. "You can see the whole of Anilao, as well as Anilao Bay and the West Philippine Sea once you reach the peak," Sarah says.
Although private transportation is also recommended for going up, you'll lose the whole experience. After all, who wouldn't want to see farm animals and say hi to locals along the way?
#4 Mt. Maculot (Cuenca, Batangas)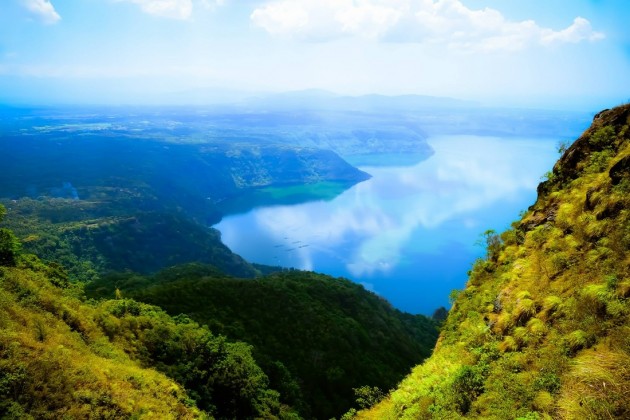 Still want to get a view of Taal Volcano? Mt. Maculot probably has the highest and longest hike on this list as it is  950 meters high and will take you up to a full day to get to the summit. At almost P1,000, the climb might also be challenging to some as you'll have to traverse some steep rockies along the way, so you better be careful. But hey, no pain, no gain, right?  The hike will prove to be worth it in the end as the beautiful view of the Maculot Rockies and the Taal Lake and Volcano await you at the top.
#5 Mt. Nagsasa (San Antonio, Zambales)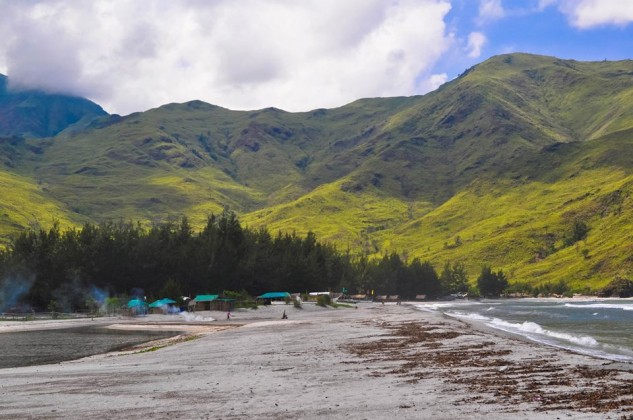 If you want to make the most of your weekend, an overnight stay at Nagsasa Cove will definitely cater to your adventurous heart. But before you get there, you'd have to trek through Mt. Nagsasa, which is 450 meters high, and even cross a river—it's like channeling your inner Lara Croft. Once you get to the cove, you can set up camp and frolic on the beach, and even take a shower at the nearby waterfall. You can also visit Anawangin Cove while you're there.
According to Evelyn, the overnight hike plus a side trip to the Capones group of islands will cost up to P2,000. "The best time to hike here is in the early morning to avoid the heat of the scorching sun," she advises.