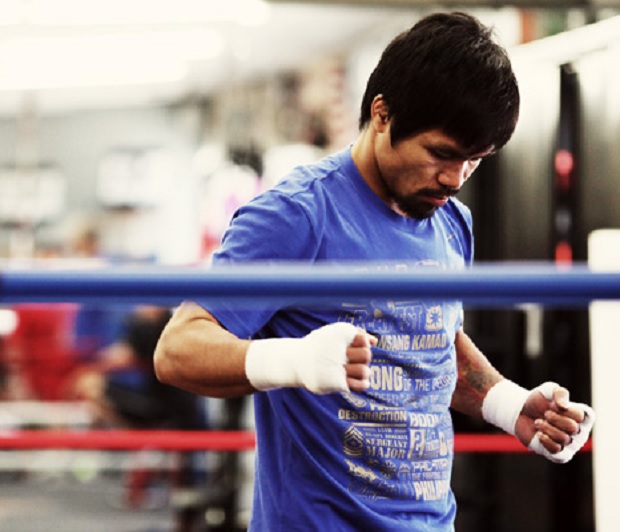 In case you haven't heard yet, our well-loved boxer and senatorial candidate Manny Pacquiao has been all over the news again, and it's not because of yet another boxing match. No, this time people have mostly opted to turn off their TVs in disgust after watching a viral video of him declaring that same-sex relationships were worse than animals.
The video was posted on TV5's Bilang Pilipino Facebook page last Sunday, and as of writing, it has been viewed more than three million times with more than 18,000 comments of not-so happy people.
"Mas masahol pa sa hayop." Senatorial aspirant and Sarangani Rep. Manny Pacquiao had this to say when we asked him for his stand on same-sex marriage. #BilangPilipino

Posted by Bilang Pilipino on Monday, 15 February 2016
Although Manny has apologized and his wife Jinkee has asked for everyone to chill, it seems that one of his major sponsors, Nike, didn't take this too lightly and has dropped him from their roster of athlete endorsers after being with them for eight years.
Time reports that Nike released a statement saying, "We find Manny Pacquiao's comments abbhorent. Nike strongly opposes discrimination of any kind and has a long history of supporting and standing up for the rights of the LGBT community. We no longer have a relationship with Manny Pacquiao."
There's no news on whether this is the byproduct of a recent online petition to oust the erstwhile senator from Nike's lineup of athletes, but it seems that Manny is losing his luck and maybe losing the votes he needs, especially among the LGBT community, to win a seat in the senate.
But hey, if all else fails, he still has his boxing career…that is, if his other endorsement deals don't give up on him, too.
[
Time
]
Photo courtesy of Ja Tecson