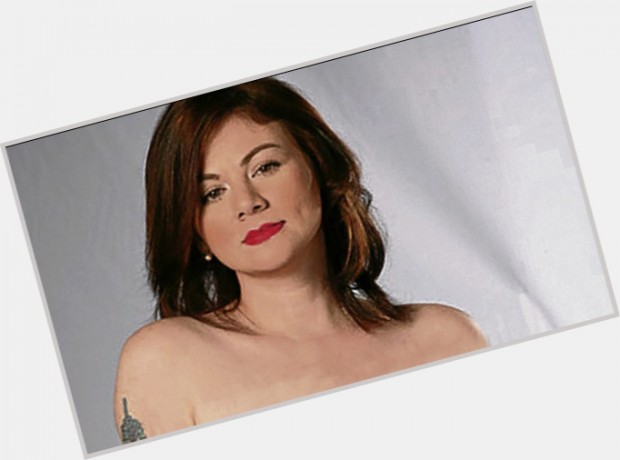 This is pretty interesting news: Rosanna Roces, iconic '90s sex symbol, has come out as gay after 22 years in the showbiz industry. She came out on Tonight With Boy Abunda last night, and revealed that she actually met her current partner and future spouse when she was 15 years old.
But they lost touch soon after she had her eldest child Grace. "I had Grace so we could have a child to raise together," she recounts. But relationships can get complicated and messy (as they are wont to do), and this soon gave rise to a misunderstanding: "She [lesbian lover] thought I [loved] the father of Grace but no, I just wanted to have a child with him."
"She just disappeared. Then I had boyfriends, lovers, so many, you know that, Kuya Boy. I [changed] partners as fast as people change clothes," she continued in Filipino. "But something was missing," she said, even while she was married to banker Tito Molina for 11 years.
And now that she and her lesbian partner are back together after nearly three decades, Rosanna reports feeling whole and happy. "Isn't it obvious?" she asked Boy before revealing their plans of getting married. "All the wrongdoing I've done in my life, I feel like I'm correcting already, including my cigarette habit."
It seems that the days of coming out as gay, queer, or trans in show business being tantamount to sounding the death knell of your career are numbered. Though gay men have always taken on positions of influence in the industry—many directors are openly gay, as are long-standing entertainers like Vice Ganda—coming out as lesbian has been arguable more difficult for women.
But with powerful names in the biz like Charice Pempengco, Aiza Seguerra, and Monique Wilson living out and proud, it seems more women entertainers have become more comfortable with embracing their sexuality.
[
Inquirer.net
and
Bandera
]
Photo courtesy of Ravepad