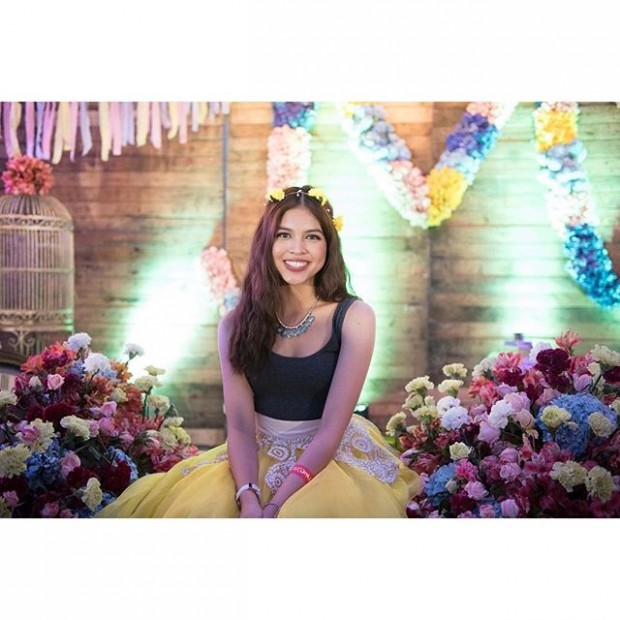 GMA's golden gal Maine Mendoza, aka Yayadub, just turned 21 years old, and yup, it was a cause for a big celebration.
We all know there is no doubt that Maine is loved—by her family, friends, fans, and Alden, too. So what better way to celebrate her 21st birthday in advance than to be given a surprise party by these people, right?
According to Maine, she thought that she was going to attend an awarding ceremony, and even tried to beg off so she could get some sleep, and we totally get that because, duh, packed schedule! But hey, it was totally worth it!
Her Coachella-inspired party thrown by Solid Maine United, one of her many fan clubs, was filled to the brim with fresh flowers, dessert that looked too cute to be eaten, and apparently, a rockeoke set where the birthday girl and her fans sang a few tunes.
Sounds fun, huh? Check out the video below to see how her party went.
[
Bandera
]
Photo courtesy of Aldub Certified's Instagram