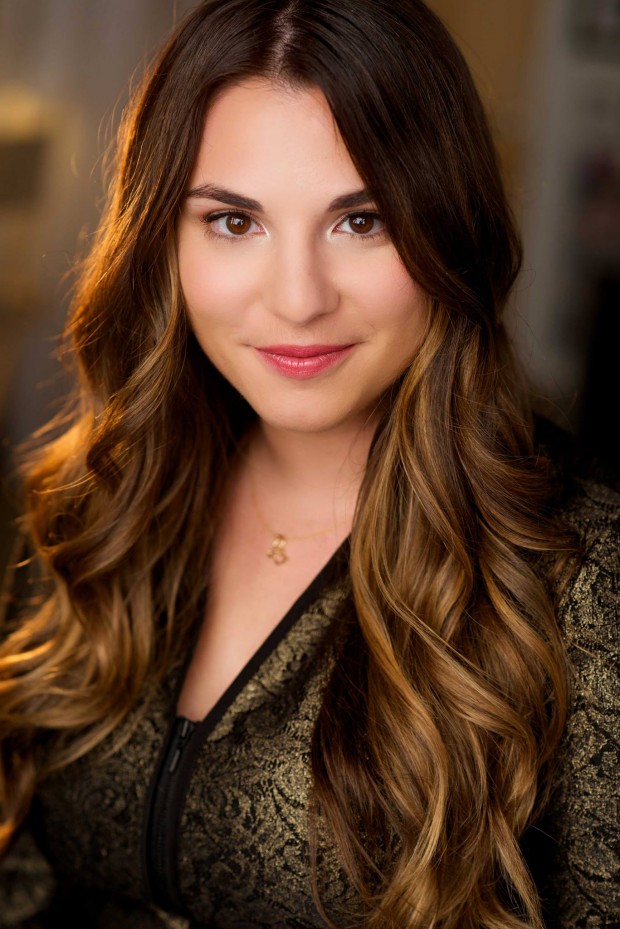 Hours before she flew to Cebu for her first round of book signings in the Philippines, Red Queen and Glass Sword author Victoria Aveyard took time to do some interviews while sharing mini sandwiches and tea cakes with us here in Manila. Following the footsteps of several authors who've created strong female protagonists, like Suzanne Collins' Katniss Everdeen, Victoria set off to create characters dealing with socio-economic and political strife with superhuman abilities inspired by stories such as X-Men and Harry Potter, and soon became a New York Times best-selling author with her debut novel, Red Queen.
"Once it was in my head that I wanted to write a book, the first instance was I had this image of a teenage girl in an arena who was about to be executed but instead of being killed, she kills her executioner with lightning," Victoria tells us. "I also found that the people who usually have superpowers or magic are usually on the fringe or on-the-run. I always thought that in the real world, if somehow there were superhumans out there, I don't think they would run away from the government. I think they would eventually become the government."
She also spoke about how strong female leads these days are now dominating the fictional world, but she still has reservations about the state of women in society. "We've had an explosion of a lot of strong female characters, and I mean the whole definition of it—not just physically, but also emotionally and mentally. The most important thing that's happening is that we're getting more complex, well-rounded, and complicated characters who are respected by their writers," she says. "When I was a kid, I thought there weren't enough, so I looked up to Princess Leia, Mulan, and Hermione. Now, girls can just read several books and find role models there. Also, we have female world leaders now. It's a different time now, and hopefully, this doesn't become a trend but a permanent change."
"[At the same time,] I think it's disgusting that most women of power only have to exist in fantasy stories like mine," she adds.
Since March is Womens' Month, it seemed fitting to talk about the state of feminism in the world, as well as other matters like her upcoming movie and diversity in film.
In your book, young women are forced to go into war, labor, and even marriage. Do you think these types of situations in the real world still need to be improved?
Yeah. I definitely think women in most of the world, including the United States are treated worse than the men are treated. Obviously, it's to different extents depending on where you are. I can only speak from an American's perspective where a white woman is paid 77¢ to [every] dollar that a man makes, and it's even less for women of color. So it's horrific and not fair, and when you look at the rest of the world, there are women who can't be educated, can't leave the home without a male chaperone. It becomes, like, bananas because this is half of the human population; these are people who are treated less than human and it makes me crazy
But I'm very happy that people have been vocal about women's rights and been writing more books about female characters that focus on the strength of women.
That being said, should they also be given equal opprotunity to serve in the military?
In the book, I made it clear that women can serve even in the military. I was personally inspired by Battlestar Galactica where they made it a point that women serve equally as long as they can hold their ground. I think that's something, especially if women want to [man] the frontlines of battle and can physically do it and hold up to the same standards as everyone else.
What do you have to say about the cultural conversation surrounding feminism?
A lot of people have an issue with that word because they don't seem to understand what it is. It's not the oppression of anybody; it's just the equality of women. I do think there are problems within feminism because sometimes the plight of women of color is not taken into account and it becomes the default experiences of white women. That's obviously incorrect, and it becomes white feminism versus intersectional feminism. [The latter] is what we strive for—it's equality of all women and men, regardless of color or ethnicity. But it's an ongoing battle. It's something I have to work on, everybody has to work on. I don't have the answers but I hope we find them in the future.
Do you think that feminism is being misrepresented in the media, or just misunderstood by people?
I'd say both. I think there are people who misunderstand, and people who do understand it but they hate it because they don't think women are equal to men. And then there are instances where it's misrepresented in the media by women who don't identify as feminists who, I always wanted to ask, "Oh, why is that? What do you think feminism means?" because I think the problem is they don't understand the defintion of it, and that's not their fault. It's whoever told them that it's like that. But it still depends on the form of media.
Have you received any criticism for remarks on feminism?
Yes. I have said publicly on the Internet before that I'm a feminist and I've gotten people telling me "You hate men!" and "You want all men to die," and that I was a "femi-Nazi" or liberal scout. Just because I said like: "Do you have a mother? Do you want your mother to be treated the same way any guy is treated? Yeah? Okay." It's terrible because I shouldn't have to say things like "Think of your mother, your daughter, and your wife." It should just be "Think of another person." But that's sometimes the only way to look at it.
With Red Queen becoming a movie soon and with the ongoing issue of diversity and representation in film in general, will there be a diverse cast?
I'm of the opinion that, at least in Red Queen, because it takes place so far in the future, most of the characters will be of mixed race and ethnicity. As far as casting goes, I don't really have any control there. We haven't discussed casting at all, so that hasn't come up yet because we're early on in the process. I hope that we have a diverse cast, especially since there are some characters [that are described as] specifically brown or black. Hopefully they can honor that [once we start discussing it.]
I think, lately, films—outside the Oscars—have been moving towards more diversity and more inclusivity, and unfortunately, the reason why is because Hollywood has noticed that movies with racially diverse casts make more money. So they are making these movies now because there's a dollar-sign incentive, as opposed to [wanting] to reflect what society really looks like. But they're still doing [racially diverse films] which is great. Creed and Straight Out of Compton were great. There's been a lot of vocal support for representation, especially after [the] Academy Awards.
So are you ready for fans who are going to complain about the casting?
You know, I can't control it. My response is always going to be, "I don't cast these." John Green didn't do the casting for [the film adaptations of his books.] So, say what you guys want, it's not going to do anything except make me feel bad. (Laughs)
Photo courtesy of National Bookstore