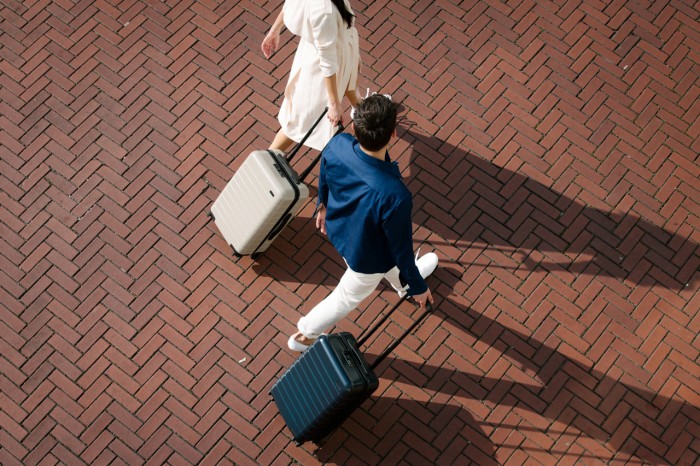 Wanderers and occasional travelers alike know all the struggles in finding the right luggage—it needs to be light, durable, and of course, it needs to fit the budget. But fret not, because two alums from Warby Parker, a well-known eyewear brand, decided to create something that deals with all their traveling woes, and we're happy to report that it looks great, too.
The interior of is fitted with compression dividers that allow you pack more clothes, mesh pockets to keep your loose items organized, and another compartment that separates your dirty laundry from your clean clothes. And that is just the interior! Since weight has always been an issue when it comes to choosing luggage, they made sure the exterior was made of ultra-strong but light polycarbonate, 360 Hinomoto double-wheels, the toughest zippers, a TSA-approved lock, and last but not the least, a portable charger to so you can keep on posting on Snapchat without distraction!
So do you want to own a luggage from Away Travel? Let us point you to their direction.
[
Co.Design
]