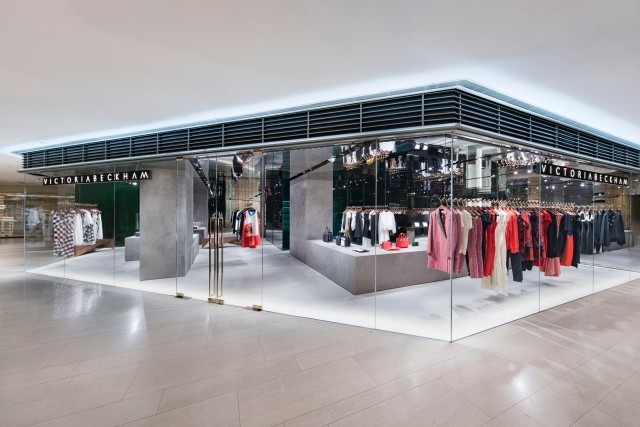 Ever since Victoria Beckham launched her career as a designer in 2008, women all over the world have wanted to buy her designs. They are timeless and classy, never over-the-top or screaming for attention.
Her first brick-and-mortar store was opened in London's Dover Street back in 2014. She created a shopping destination out of a Mayfair townhouse by filling it with her most coveted designs. And just recently, she was in Hong Kong to celebrate the opening of her new branch―one that's closer to our home.
You can find her store located on the second floor of Shop 213 at the Landmark HK and it boasts of spacious interiors at 2,198 square feet. The design closely imbibes her bold and elegant London store, both of which were designed by multi-award-winning architect Farshid Moussavi.
At the moment, the Victoria Beckham collection is available and stocked in over 500 hundred stores in 60 countries around the world. Her pieces used to be housed under Joyce, a luxurious multi-brand boutique, but now both Victoria and the people behind Joyce thought that it was time for an upgrade.
Now ladies, isn't it great to know that you can get a hold of Victoria's designs from a nearby country? All you need is a one-hour plane ride to Hong Kong and you can shop to your heart's desires.