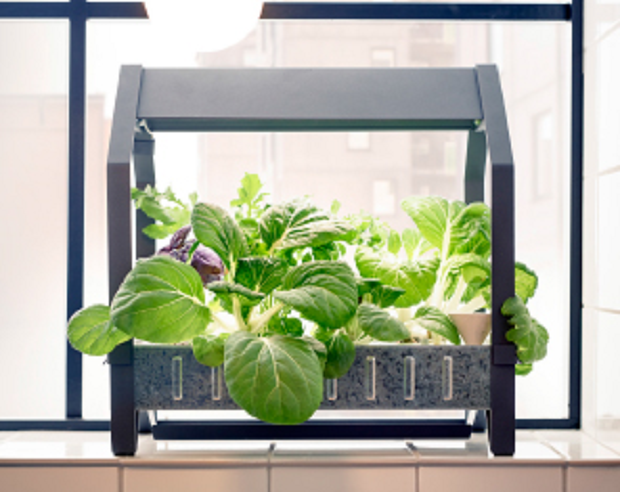 Earlier, we gave you tips on how to create your own food stash which include creating your own backyard garden. However, not everyone has the time to tediously tend to a garden because of work, or someone who can watch over their plants while they're away.
That being said, we spotted a new way to cultivate your own veggie farm that's low maintenance, and can be done indoors: a hydroponic plant system.
But what exactly is this system? Hydroponics is basically gardening without any soil. It's usually done in farms, but furniture brand, Ikea recently made it possible for homebodies to make their own indoor garden using this method. As seen in a promotional video posted by Ikea, it only requires an absorbent plug, or anything similar, where you can plant the seed until they sprout. Other than that, it's just a matter of watering the plant and giving them ample light and nutrients so they'll fully flourish into green leafy vegetables.
But of course, you don't have to buy a gardening kit abroad to start building your own indoor garden. You can usually find the materials you need at home and at a nearby hardware store.
For example, instead of absorbent plugs, you can also use clay and rockwool which can also hold water and the seed. Next, you need a container and a small basket where you can create your mini garden. Think of it as like the bean sprouts your kids' science teachers would ask them to make in class.
As for the water, according to other gardening sources such as Martha Stewart's website, it should be combined with plant nutrient mix which can be bought in hardware and gardening stores. Also make sure that you follow the instructions on the pack to create an adequate ratio.
If you're skeptical about this method and whether it'll compromise the taste and quality of the produce, the New York Times once featured farms in the US which utilized the hydroponic system and harvested fresh good quality produce all the same. Likewise, some farms in the Philippines also use hydroponics to grow their crops. It's just a matter of how you tend to it. It may be indoors, but it's still a garden after all.
Photo courtesy of Ikea