Yesterday marked the second day of Manila Fashion Festival 2016—a set of shows designed to feature designers who create ready-to-wear pieces with the goal of making it readily available to consumers.
Last night's show featured a graduation show from iAcademy and the launch of Dress Coke in Asia, a retail line featuring the iconic Coca-Cola logo rendered with the influence from pop culture. But during the show, our eyes zoomed in on three designers: Tipay Caintic, Chris Diaz, and Patty Ang.
Tipay Caintic's Oral Fixations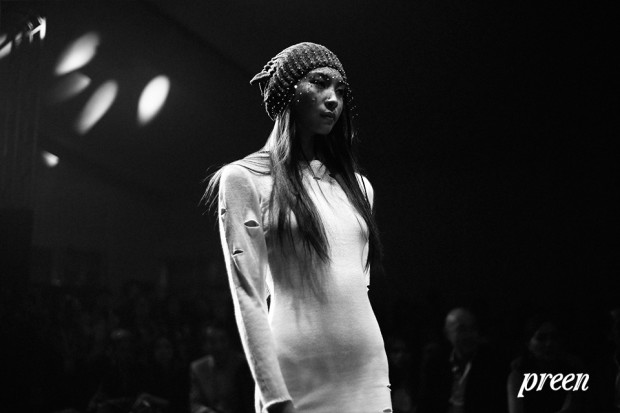 Tipay is known for her play with knits and last night, she made that resonate once again by creating a collection with a fresh and youthful vibe. She really does lazy chic best with more-than-cozy knits in pastel colors. But my favorite would have to be the appearance of unicorn beanies, sushi designs, and oversized flowers that I would totally wear—and it's not even my style.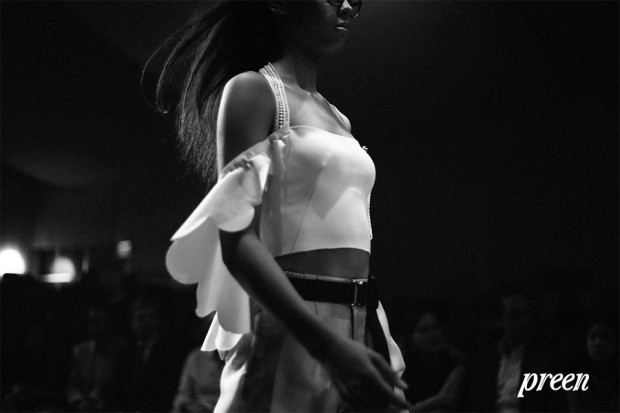 Are you looking for feminine, romantic, and geeky pieces to wear? Look no further as Chris Diaz can dress you up in his scalloped hems, billowing dresses, and sheer pieces. I gushed as soon as the first model wearing an olive green cape with scalloped hem walked the runway, complete with her oversized frames. His menswear line was equally romantic with lace button downs and oversized lapels—this is another menswear piece that we wouldn't mind raiding our boyfriend's closet for.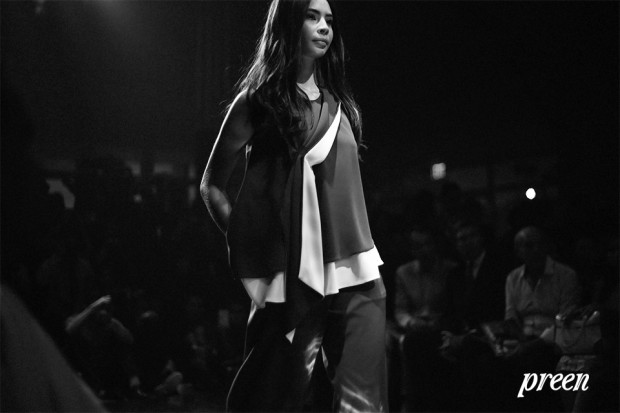 Trust Patty Ang to design a collection made for a modern woman—sleek, no fuss, but never boring. Last night, models decked out in dresses, tops, pants, and jumpsuits all done in a clean silhouette walked the runway, Patti opted to work on a limited color palette by only using red, black, and white which made her collection stronger. A favorite would have to be her detailing like bows, play with necklines, and even draping. Her pieces elongate and make you feel sexy without showing too much, and isn't that what womenswear is all about?
Photos by RG Medestomas