We're almost done with Manila Fashion Fest (last two shows tonight!) and we just want to keep things coming—last night the graduating class of the School of Fashion and the Arts (SoFA) presented their collections for the first show and we're proud to report that the future of fashion is in good hands.
The second show was a whole other experience as upcoming designers (and collaboration!) presented their pieces for fall/winter 2016—we ogled and we gushed at most if not all. And quite frankly, there are three designers we can't stop daydreaming about.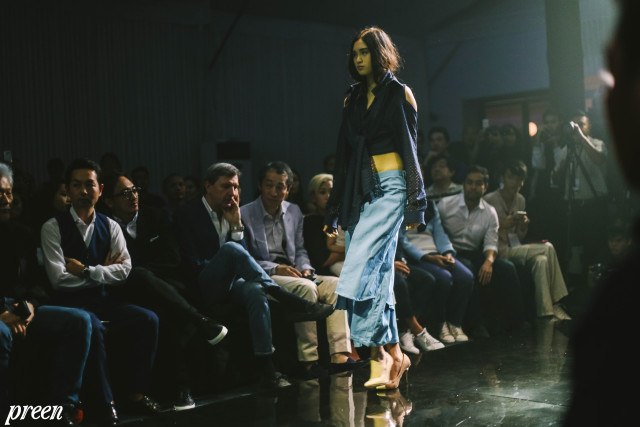 Men and women who don't want to compromise comfort and style can now rejoice because the brainchild of Mark Tamayo and Niño Angeles is finally born—a collection that plays with draping, layering, but never boring. There are pieces that I wish would magically appear in my closet and those are the pleated wide-legged pants in denim and white, and also the all-mesh ensemble that I wish I could pull off even without working out.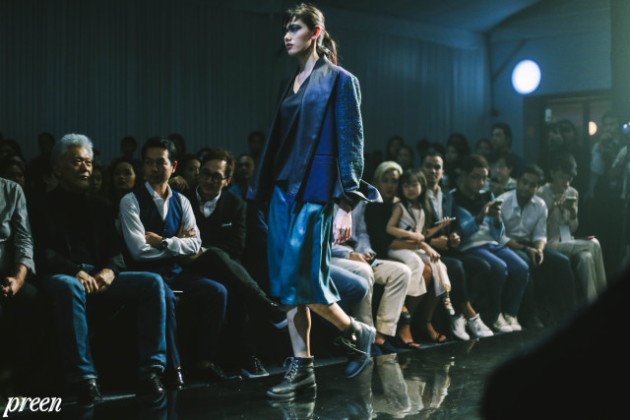 From a sea of light-colored pieces comes Via's collection in blue, black, and emerald green. She elevates urban dressing by incorporating exaggerated pleats and longer-than-usual sleeves—subtle but definitely, edgy. As a woman who loves to incorporate menswear pieces in my wardrobe, I can't help but be drawn to her whole collection. I'm still thinking about it… until now.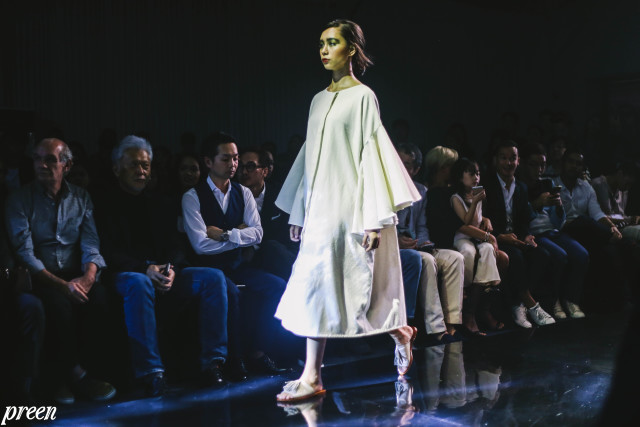 What Gabbie presented last night was literally for dreamland dressing. Think: Flowy and soft silhouettes done in the most dainty of pastel colors and florals—the crowd favorite though was her use of bell sleeves on shapeless dresses and loose tops that make it more than comfortable, but never sloppy. Don't you think this was plucked out of Wendy's (of Peter Pan) closet?
Photos by Paolo Tabuena