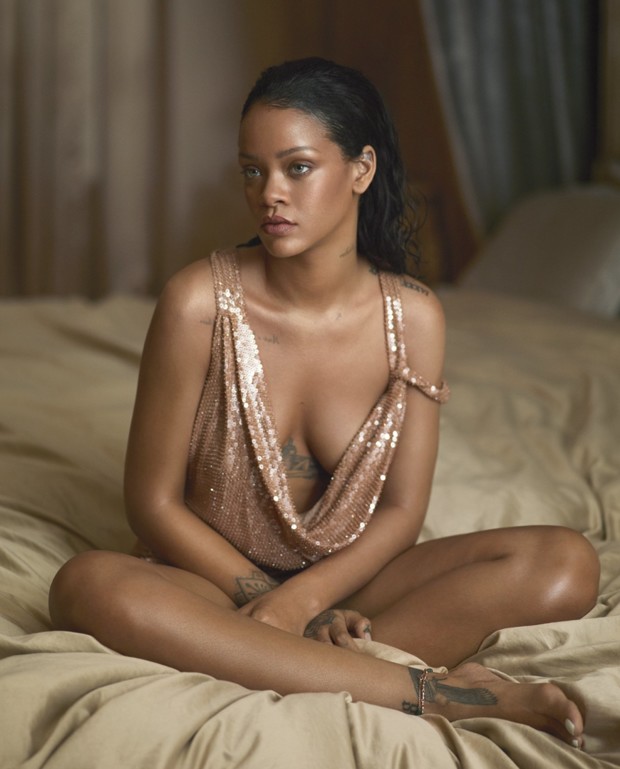 Kylie Jenner may be the star of the moment in the beauty industry due to her fast-selling lip kits that come in matte and most recently, gloss and metallics. But wait until 2017 and her seat might just be taken by no other than Rihanna.
RiRi just landed a deal with the Kendo division of Moët Hennessy Louis Vuitton (LVMH) to create a makeup line called "Fenty Beauty," and we honestly can't wait even if we have to as it will be released fall of 2017.
They did not release or say much, but David Suliteanu, chief executive officer of Kendo, was excited about the deal. "Fenty Beauty by Rihanna is a beauty rocket ship that will appeal to a huge and diverse global audience," he said. "We are aiming for the stars."
RiRi is not new in the industry since she collaborated with MAC Cosmetics in the past for the Viva Glam collection, as well as an existing partnership with Parlux Ltd. who also produces her fragrance line.
I guess we have to get ready for the coming of this beauty collection, at least we still have until next year to make space in our vanity.
[
Nylon
]
Photo courtesy of Vogue