Last night marked the last two shows for this season's Manila Fashion Festival, both of which featured local designers from this generation and the next like Jaz Cerezo, Teofila by Anthony Ramirez, Randy Ortiz, Tony Evan, and more. Dress Coke's Black Label was also presented last night and we saw a dressier approach to streetwear compared to their Red Label.
To help you deal with the wait for next season, we leave you with three young designers that stood out and we feel make the future of fashion brighter (yes, cheese): Esme Palaganas, Banggo Niu, and Brit Tripudio.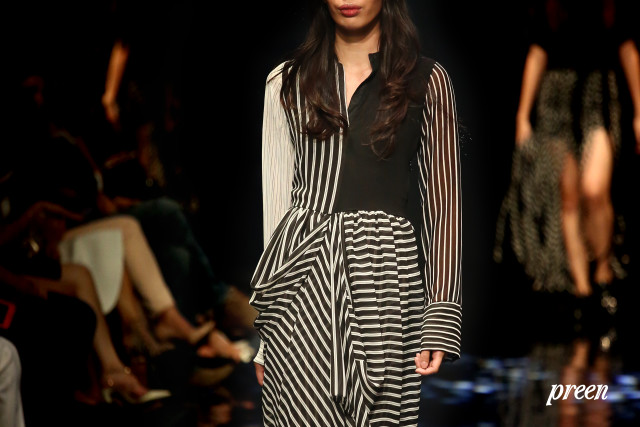 Esme presented a collection consisting of pieces in black and white which may seem stark to some, but the way she executed her designs made all the difference—her play with soft and hard materials, as mentioned, struck the perfect balance. The key looks we loved would have to be her tulle skirt over loose denim pants and also her dresses that featured soft draping. Perfect for the girl who doesn't want to make an effort, but still wants to look good, AKA all of us.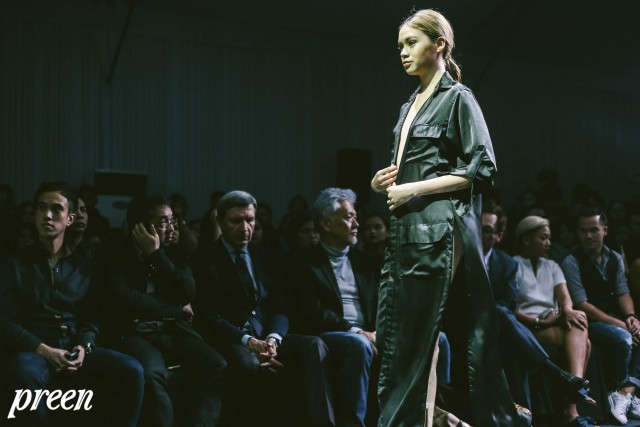 We couldn't describe Banggo's collection better than he has—Luxotica. Far from the previous collections I have seen by him (do remember I've been gone for a while) like the ones that featured florals and also the one with a sporty feel. This proves and shows his versatility as a designer as models walked down in luxe relaxed wear like satin short shorts, soft button downs, pajama pants, all done in champagne, prints, or black and white. Now how to get our hands on these outfits?
Brit Tripudio's A Different Kind of Fix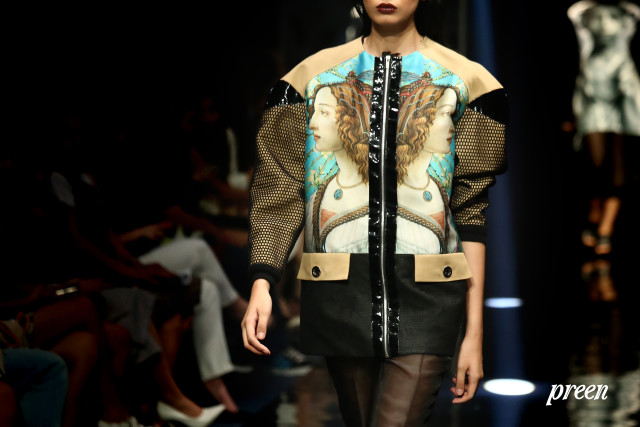 If Banggo focused on softer executions and Esme married both soft and hard materials—Brit focused on impeccable tailoring on his collection. We saw city wear elevated with the use of prints, ovoid shapes, and even throwing in texture for good measure. Anyone would feel powerful and in control with these clothes, and we think it's created for all the #GirlBosses out there. I particularly love those sheer-paneled trousers and the oversized beige jacket paired with the green dress. Yas!
Photos by RG Medestomas and Paolo Tabuena