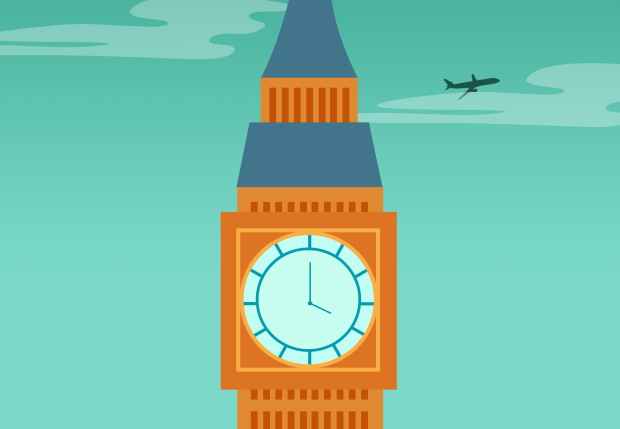 This April, Preen is taking you on a ride. We're all about traveling to escape or even to find that one thing you can never have if you stay still. From journal entries to travel advice, we've got your ticket booked for a getaway from the everyday grind.
I used to tour international students all over London, and I will tell you the same thing I tell them: Keep together, it's okay to ask strangers for directions, save your money until you get to the main shopping attractions, and stay on the goddamn right side of the escalator if you don't want to be trampled on.
Ideally, you should stay at least week in London to see the majority of the main attractions. One day is definitely not enough time to see all sights of the city. But for travellers who are planning a relatively quick trip to the city, here is the shortest way to see all the major attractions―and yes, you can even do it in just less than 24 hours!
8 a.m.: The Buckingham Palace
One of the most famous edifices in the entire world, adorned with lush gardens and beautiful parkland, it is absolutely a wonderful place to start any trip! See the ornately designed interiors that are open in restricted times throughout the year, watch the Changing of the Guard Ceremony, and pray that you see the Queen if she's in town.
8:30 a.m.: St. James Park
Just 15 to 20 minutes away from the Palace, you'll find the St. James Park where you can see more greenery and different kinds of birds. You can also feed the squirrels that you'll see running about.
9:00 a.m.: Parliament Square
Walking to the central hub of the city, Parliament Square, you will see two of London's famous sites: Big Ben and Westminster Abbey.
You may know Big Ben as that big chiming clock we see in every movie scene shot in London and has since then became the mainstay symbol of the city. Just a few steps away is Westminster Abbey where the tombs of the likes of William Shakespeare, Charles Dickens, and Queen Elizabeth I are housed.
10 a.m.: 10 Downing Street
10 Downing Street is one of the most well-known locations in London where you'll see lines of old Victorian architecture. Plus, one of the structures here is home to the Prime Minister.
10:15 a.m.: Trafalgar Square
Both a tourist attraction and public space, the Trafalgar Square is commonly a site for celebration, protests, events, and art. Here, you can watch multiple live acts from buskers to magicians, so you better be ready with some spare change!
12:15 p.m.: Covent Garden
After spending approximately two hours at Trafalgar Square , you can take an underground train (or "tube," as we call it) over to Covent Garden and choose from one of the restaurants here for some lunch. This place is best known as the city's oldest market where you can find several boutique stores, theaters, and more entertaining street performers.
1:30 p.m.: St. Paul's Cathedral
After lunch, you can take the tube again to the Central Line to see St. Paul's Cathedral. As a historical structure, this church has seen important weddings in the history of United Kingdom such as Prince Charles and Princess Diana's.
2:30 p.m.: Tower of London
Boarding the train again from the cathedral and go down after three stops, you'll arrive at the Tower of London. This singular tower houses the crown jewels. Meanwhile, the nearby structure named Her Majesty's Fortress contains a series of buildings, walls, turrets, and more towers.
3 p.m.: The Tower Bridge
A 10-minute walk along the River Thames will take you to the Tower Bridge―not to be mistaken for the London Bridge―where you can watch sailboats and ferries pass through.
3:15 p.m.: HMS Belfast
Proudly moored on the south side of the River Thames past Tower Bridge, the HMS Belfast was saved from the scrapyard in the 1960s by the Imperial War Museum who now operate the craft as a museum. And near here is a place called Hay's Galleria where you can browse for souvenirs and even get a snack from the many restaurants and cafés.
4:00 p.m.: London Eye
One last train ride! Upon reaching the Waterloo Station, it is impossible not to be able to figure a way to the ever famous London Eye, you can ask for directions, or go on a small adventure figuring your way to reach our day's final destination.
Erected in 1999, the structure is 443 feet tall and has a diameter of 394 feet, and offers a great view of the city during the day and night time. If you want to get on this big ferris wheel, prepare to queue for an hour at most.  As you board, feast your senses in the amazing views only the London eye can provide. Sunsets are best but night time sceneries give a more magical experience.
As told to Jacqueline Arias
Art by Dorothy Guya