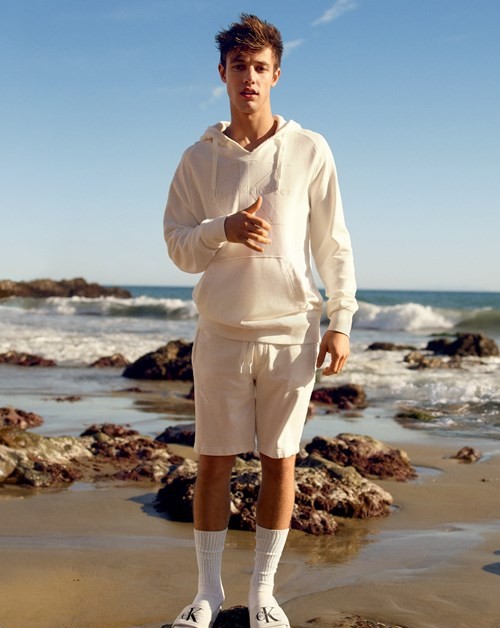 Today, Calvin Klein launched its recent campaign. In the midst of showing off its powerhouse endorsers like Kendall Jenner, Justin Bieber, and FKA Twigs, Calvin Klein called in another big gun: Cameron Dallas.
Who?
For those of you not living in the social media world we're in, Cameron Dallas is the cute boy who caused hysteria by attending Milan Fashion Week, and is the 10th most followed Viner in the world, over Ariana Grande and Justin Bieber. Known for pulling pranks on his friends and racking up social media followers even the best brands can only dream about, he's a symbol of how much you can do with just a simple Vine post.
Signed on with IMG Models, Cameron already has 11.6M followers on Instagram, 6.85M on Twitter,  4.5M on YouTube, and 9.3M on Vine.
It's the Internet-fueled fairtytale of our age: get social media famous enough that you'll actually be a model or a star amongst giants.
[
Dazed Digital
]
Photo courtesy of Jack Pierson for Calvin Klein