There seems to be no shortage of celebrity weddings this month. First, it was Georgina Wilson and Arthur Burnand. Now, her bestie Solenn Heussaff and Nico Bolzico finally tied the knot in France just last night (Philippine time). Yup, while you were sleeping.
No more "technically single" Solenn. She is now officially Mrs. Bolzico
If you've been checking out the #SosBolz feed on Instagram, you may have noticed the stunning gowns, Solenn's hair and makeup, Nico's tux, and even the groomsmen's quilts. Not to mention there were also some fun moments all thanks to the dream team behind the wedding.
Solenn's gown: Lihi Hod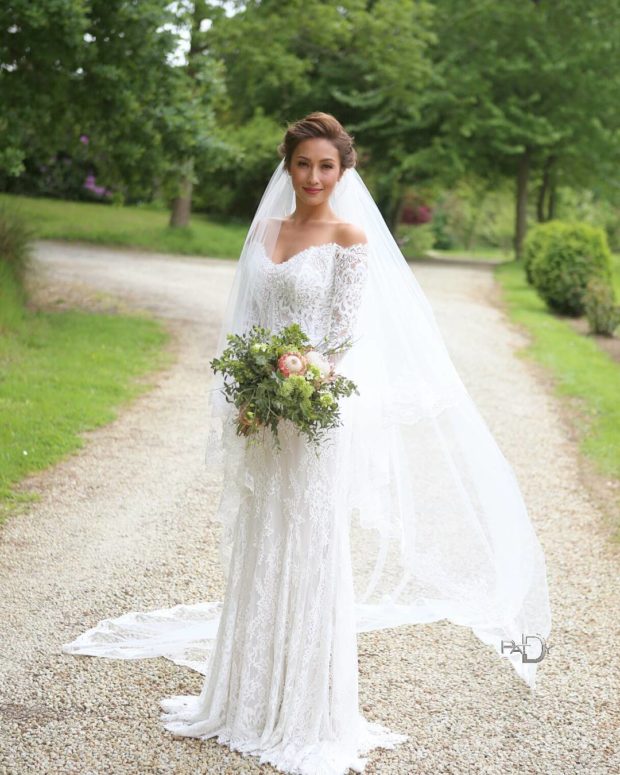 If you think Solenn won't be able to top her Boom Sason dress before, you're wrong. Her wedding dress by Israeli designer Lihi Hod is a sophisticated piece with a hint of sexy because of the sheer lace details.
Bridesmaid dresses: Vania Romoff and Rosenthal Tee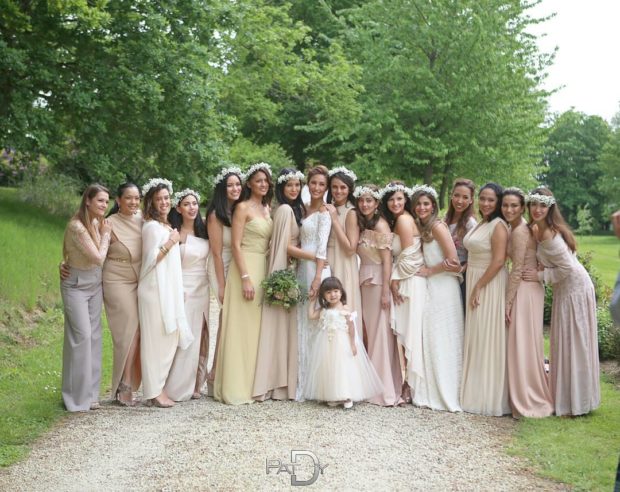 When you have a stylish set of friends like Georgina, Anne Curtis, and Isabelle Daza, it's only fair to dress them in gowns by Vania Romoff and Rosenthal Tee.
Stylist: Bea Constantino
Not only is she one of the bridesmaids, Bea Constantino may have also lent a hand in styling Sos for the wedding.
Makeup: Robbie Pinera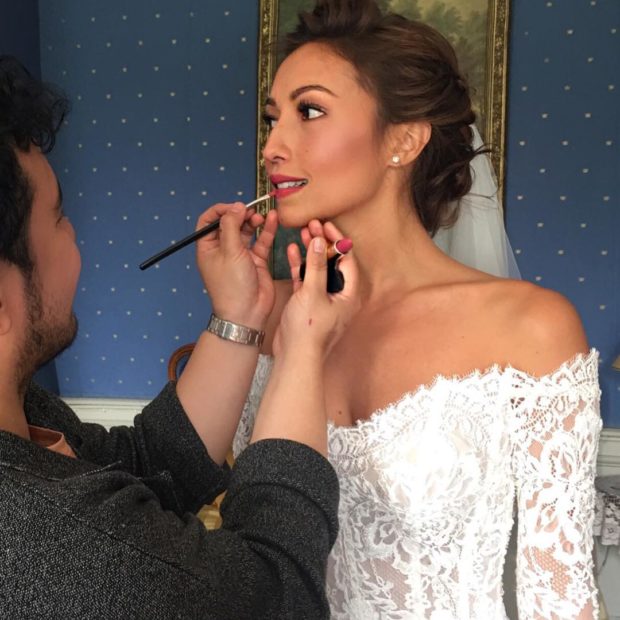 Count on your favorite makeup artist Robbie Pinera to help you look your best from your pre-wedding video to your wedding day.
Hair: John Valle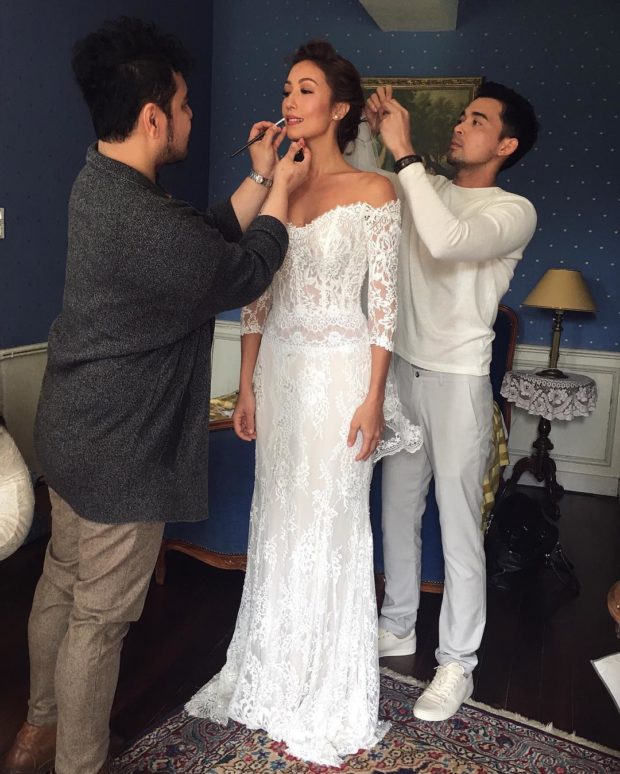 Same with makeup, John Valle also made sure that he gave Solenn the perfect curls and braids in France.
Photos: Pat Dy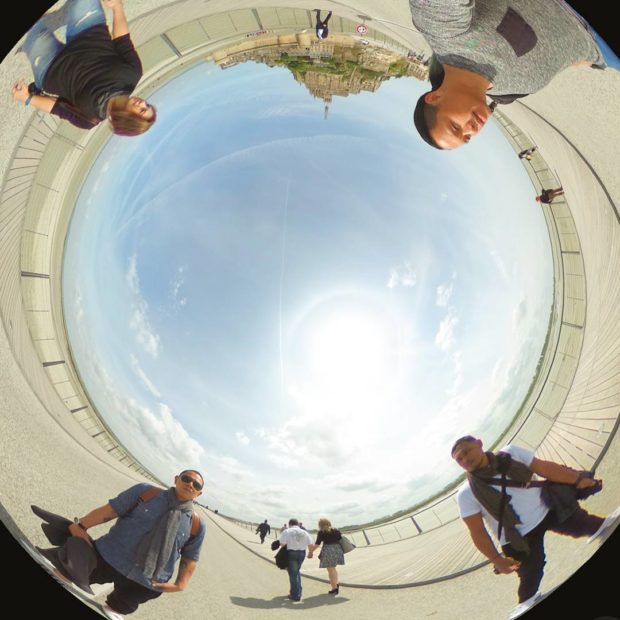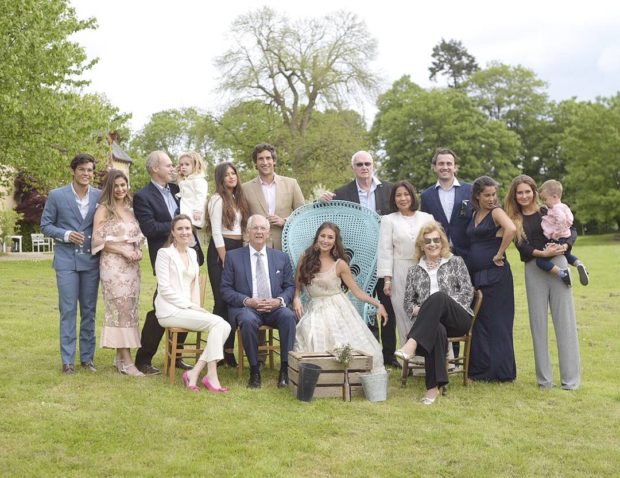 Aside from the photos shared by the squad, fashion and celebrity photographer Pat Dy is the one responsible for all the wedding photos we've been seeing on our feeds. Indeed, those photos do not disappoint and we're looking forward for more of them.
Video: Jason Magbanua
He already shot Solenn and Nico's pre-wedding video, and we're sure he shot and is now editing the wedding video. We can't wait to see it!
Music: DJ Mars Miranda
The reception isn't complete without some good music and Mars Miranda will surely bring that. (And this is just us assuming he curated the music all throughout.) Also, just look how much Sos and Nico are dancing!
Behind-the-scenes: Friends and family
The most important members of any wedding team? Your friends and family, especially when it comes to taking selfies and candid shots during the celebration.
Take, for example, Bea Soriano's video of Solenn doing a little happy dance outside the church.
Let's not forget Anne and Erwan Heussaff's many cute photos. We even have Isabelle and Adrien Semblat photobombing them.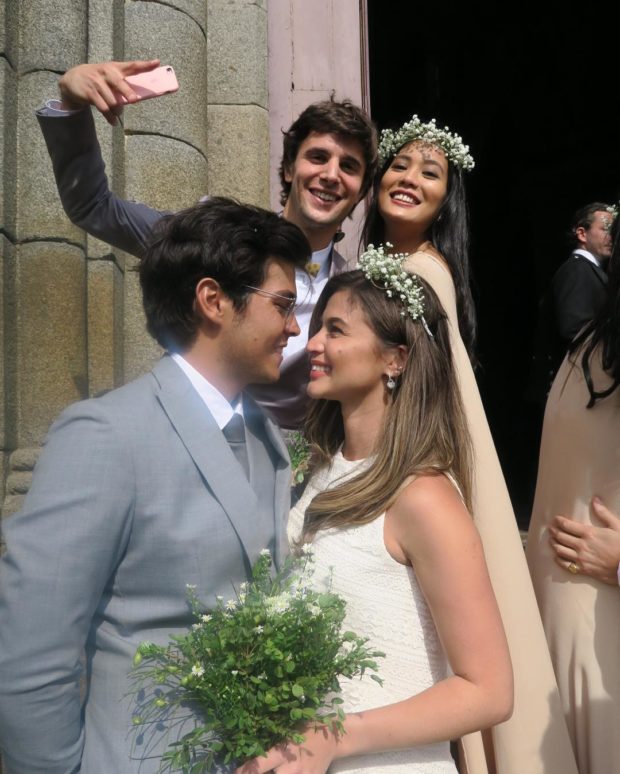 And also some goofy shots like this one from Lovi Poe.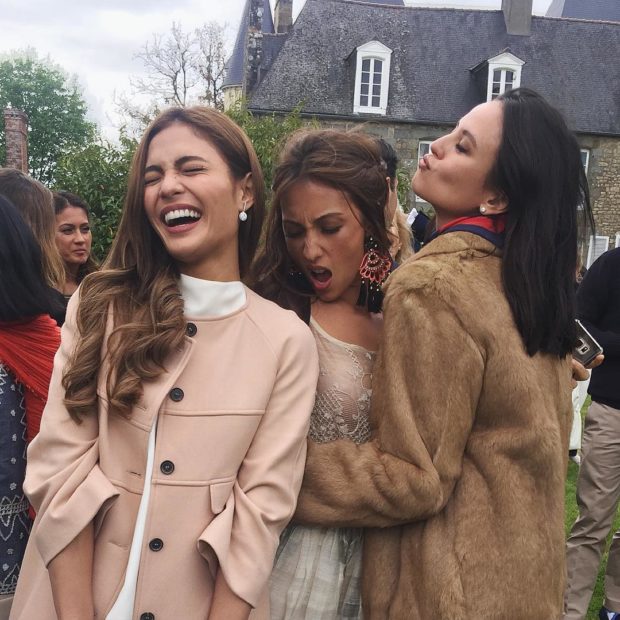 We can go on and on about this. But hey, the #SosBolz wedding definitely looked like a fun one. Congratulations, Solenn and Nico!
Photo courtesy of Liz Uy's Instagram
Follow Preen on Facebook, Instagram, and Twitter