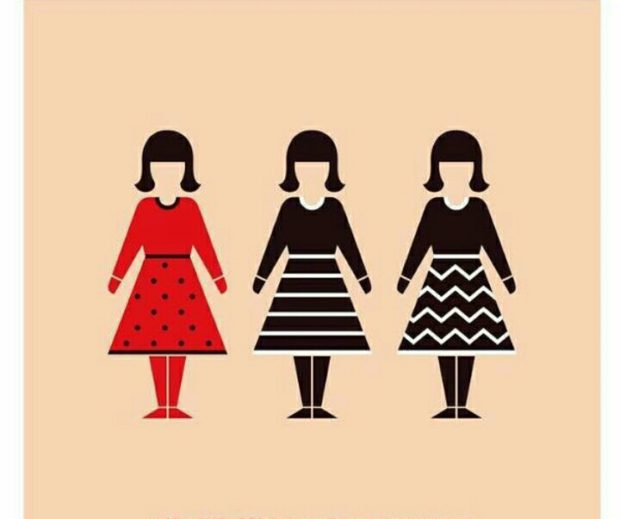 "The Big C" is one thing people would rather talk about and deal with when it's already there. It's only normal lest we succumb to unreasonable fear and worry. Still, early awareness is a must especially since there is a big double C, if you will: cervical cancer. As the second highest cause of cancer death for Filipinas, it's something we have to tackle ASAP. It was something cancer survivor Rose Manzano realized when she battled through the disease while her daughter, host and radio DJ Andi Manzano-Reyes, who stood by her side. "It really changed my life and it's the reason why I want to start the conversation among women," she shares.
We at Preen, aren't here to scare you with graphic descriptions and sob stories, however. We're here to empower you with what you need to know about the disease, how you can prevent it, and how you can spread the information to the women in your life. Here are seven quick and pertinent facts we learned from the speakers at the Power Over Cancer Cancer: You Can and You Will event which was held in light on Cervical Cancer Awareness Month.
#1 Know the five risk factors
Dr. Leah Mano of Glaxo Smith-Klein explains to us that there are five main risk factors when it comes to cervical cancer: smoking, early sexual activity, having multiple sexual partners, catching HPV, and giving multiple births. If you are exposed to these risks, get yourself checked and screened by your gynecologist yearly.
#2 Get vaccinated
Part of the reason why it's still shocking that people succumb to cervical cancer is because there is already an effective vaccine to prevent it. Dr. Erwin De Mesa of the Philippine OB-GYN Society tells us that it is important to get the vaccine as soon as possible, preferably before being sexually active. "Though it is good to get the vaccine when you can, it is advisable to have it even before you become sexually active," he says. It is also important to make your daughters or nieces aware of the disease so they can get their shot. There's no such thing as being too young for it as Dr. Anna Belen Ignacio-Alensuela says as she's seen a patient as young as nine years old.
#3 It doesn't stop with a shot
After you get your vaccine, you shouldn't be so lax. "It's important to have a doctor to see your cervix every year," says Dr. Maria Julieta-Germar. This is because a malignant mass can grow inside you, without you being able to feel it. "The cervix is very accommodating," says Dr. Maria, "It can accommodate something as big as a baby so it's important to have an OB-Gyn look at your cervix and see if there's already something suspicious inside."
#4 Tell your man
Since there are many strains of HPV, it becomes a good breeding ground for cervical cancer. Since the most common way to get HPV is through sexual intercourse, open up to your man or your partner to have himself checked. Dr. Maria emphasizes that men are also responsible in decreasing the risk of getting cervical cancer.
#5 Don't be overconfident
Abbygale Arenas de Leon, former beauty queen and member of the Bravehearts Coalition, which campaigns for cervical cancer awareness says that most women always think they will never get cervical cancer. "Masyado silang kampante," she says. This is where we see how the lack of awareness is one of the biggest reasons cervical cancer vaccine and cure isn't getting to the people who need it the most. Always remember that no one is safe and that the disease cuts across economic and social classes.
#6 Poor hygiene doesn't necessarily cause the disease
On the topic of lack of awareness, it is a myth that poor hygiene, dirty sanitary napkins or tampons can increase your chances of getting the cancer. "It's not true that you get the disease through unhygienic practices," says Dr. Maria. "There was also a myth about the disease transferring via dirty towels. That has been proven false."
#7 It's one thing we need to get the government on
Getting checked, having a pap smear, using contraceptives, and sexual education all go hand in hand in preventing cervical cancer and similar diseases. Dr. Anna tells us that most of the doctors are pushing for preventive measures such as doctor's appointments to be more accessible in schools and offices. This all falls into the clauses found in the RH Bill and other laws that tackle women's health. So it's important to be more vocal about the need for the government to play its part when it comes to battling this life-threatening disease.
Photo courtesy of Cervical Cancer Awareness Instagram
Follow Preen on Facebook, Instagram, and Twitter