McDonald's in Japan has a quirky way of promoting new products. Why? Well, to help boost promotion for their two new dipping sauces they launched a contest inspired by Willy Wonka, but instead of a Golden Ticket, you will get a 1.8-ounce gold McNugget.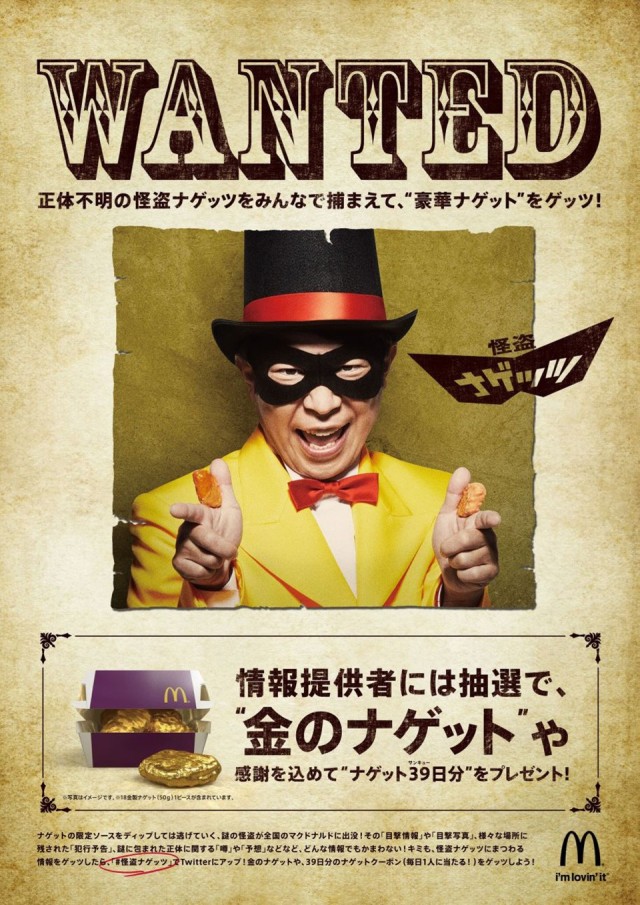 Yup, you read that right—an 18-karat gold nugget, to be exact and it reportedly costs around $1,800. And yes, there are no calories on this specific McNugget so it's perfect for everyone who bid fast-food farewell. To join the contest, you will have to follow clues on Twitter and around Japan to find the mysterious nugget thief, Kaito Nuggets, along with the box of 5-piece McNuggets that contains the coveted gold nugget.
But don't you worry, just in case you don't find it, McDonald's will gift the 21 runners-up a box of 5-piece McNuggets that lets you try the new dipping sauces—Creamy Cheddar Cheese and Fruits Curry Sauce. Yum!
[
HighSnobiety
]
Photos courtesy of McDonald's Japan
Follow Preen on Facebook, Instagram, and Twitter