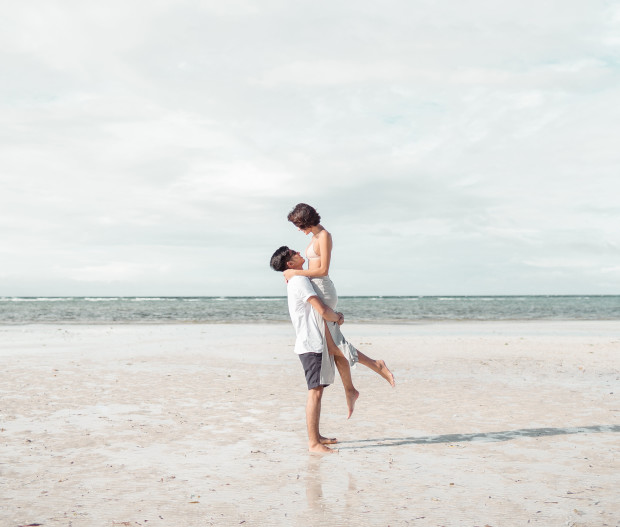 It's time to flip the focus on the men behind the posts. Preen talks to different Instagram husbands and boyfriends who work just as much as our favorite influencers to get that shot just right, with or without credit.
You may know photographer Kimi Juan from her scenic Instagram posts, and maybe even our Valentine's Day feature. But amid all her travel snaps, you'll also see some artfully shot photos of her from time to time―both on her account and the feed of her photographer boyfriend-slash-Instagram husband, Thomas Caja.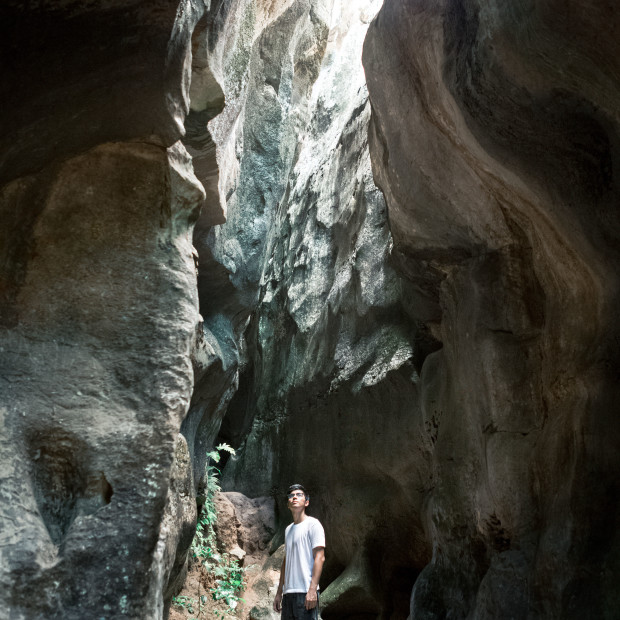 Just like Kimi, Thomas also has an abundance of scenery photos on his Instagram.(They obviously love traveling.) But today, we're taking a step back to focus on the process of taking that perfect snap of Kimi during their many adventures.
Describe an Instagram husband
Someone who's happy when you see that smile on your partner's face whenever she uploads a photo on Instagram. Someone who would do everything just to get that shot for her.
What is Kimi's best angle?
In my eyes, it's every single angle. She's just so beautiful, I can't even. Even if she's not facing me, she's still gorgeous. But in her eyes, it's the left side of the face.
How many shots on average does it take to get it right?
Around 10 to 20 shots. It really depends on the situation. Sometimes it takes only three shots then boom, we have it.
Best tip for low lighting conditions
If you can't take the photo, then don't. Enjoy the moment. Enjoy the absence of light.
Have you and Kimi fought over a photo?
Never. We choose not to. If we don't like a certain photo, we take more photos. We both think it's better to solve the problem rather than arguing about it.
What do you think of the new Instagram logo and layout?
Hmmm… I find it really colorful. I like it. I think Instagram is just going with the times in terms of colors and layout. As long as the developers are happy with it, then I'm happy.
Favorite photo editing app?
Lightroom is my best friend for life. [I use it to] edit all my colors then I use Photoshop after.
Favorite filter?
I stopped using filters around one to two years ago because there are some colors that I look for that filters can never give. So I decided to just edit the colors through Lightroom.
Advice for all Instagram husbands out there.
Happy wife, happy life. [That's the] number one rule, or maybe the Golden Rule.
Do you get annoyed when you have to stop so Kimi can take a photo?
Never, because we take all of our photos together. Stopping to take a photo means that time stops and I get to spend more time with her.
What do you always remember during your shoots?
I always keep in mind that no photograph is worth dying for. If you can't take the shot, it's okay. Also, to get a good photograph, you have to stand in front of something beautiful.
What has being an Instagram taught you?
That life gets waaaaaayyyy better when you share every moment with your partner. I will forever love and cherish the moments that I spend with Kimi. It's magical.
Describe your dream Instagram moment or bucket list Instagram shoot
Our ultimate dream is to go and shoot in Iceland. This will forever be our dream. Iceland has very beautiful landscapes, it is so perfect to shoot there.
Who do you look up to for inspiration? 
Ravi Vora is my ultimate goal. He's amazing. Also, Joe Greer―I like how he shoots, and he's a cool guy. Then my travel goals guy is Jack Morris. He's just everywhere.
What kind of equipment do you use to make your life as an Instagram husband better?
I take my Canon 5D Mark III with me everywhere. I trust this machine, it survived every condition. One time it got soaked in the sea, but it still lived. Also, a GoPro.
Photos courtesy of Thomas Caja
Follow Preen on Facebook, Instagram, and Twitter