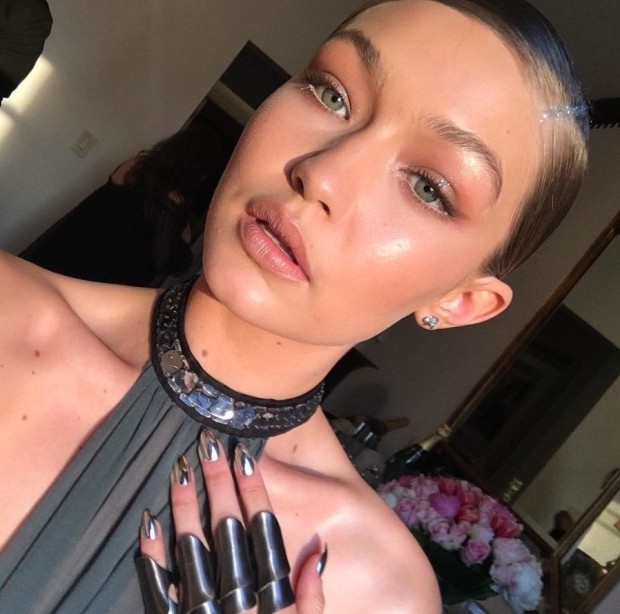 Whenever I see Gigi Hadid in any of her fashion campaigns like Versace and Penshoppe or on Instagram, the first thing I notice is her plump lips and dewy skin. And with beauty endorsements with major brands like Maybelline, you wonder when the model will finally release her own makeup line.
Well, it looks like we might just get that makeup line really soon.
Steven Waldberg, vice-president of Maybelline New York, tells WWD that they are still discussing plans to "develop merchandise" with Gigi. "She's young. She's beautiful. She's very motivated. She has created a true career for herself. She's designing product in collaboration with a lot of other brands, and we're hoping to do a lot more with Gigi," he adds.
There's no news yet on when exactly this collab will happen, but it's still exciting news. Just imagine: a line of highlighters that'll give us that signature Gigi glow suitable for our sunny weather.
[
Allure
]
Photo courtesy of Gigi Hadid's Instagram
Follow Preen on Facebook, Instagram, and Twitter