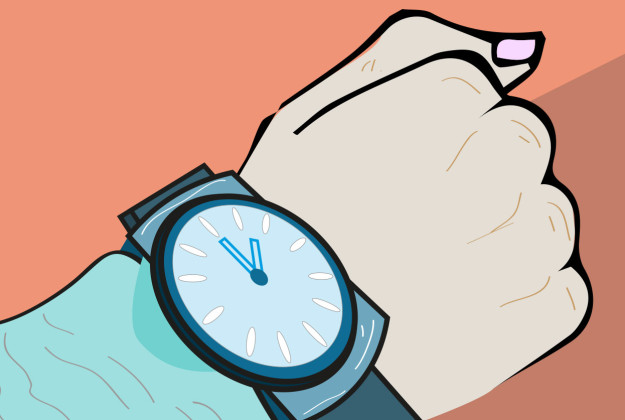 Before buying a gift for any guy I know, I always confer with my friends on what to get. Majority of their answers would either be T-shirts or a watch.
Now, watches are not only a good investment, but also a great gift, especially if you're going for good quality. And when you do buy one for your boyfriends or your dads, how much thought do you really put into it? Do you consider the style and build of the watch?
To give us a little more insight, we spoke to TW Steel co-founder and CEO Jordy Cobelens on the five things to consider when buying a watch for every man in your life.
#1 Observe his everyday style
Is he the type of guy who wears suits to work all the time, or just casual? Jordy says that it's important to ask yourself that when choosing between a steel or leather-strap watch. "I personally like wearing both, but nowadays, I think women have to look at what kind of individual they're buying the watch for. From that, you can choose what fits their man's style."
Also, if you're undecided with color, Jordy suggests you get a watch with a black dial and steel case. "That's always a safe combination," he notes.
#2 Make sure it stands out
"You'd want to give something that'll make a statement," Jordy says. And it's true. After all, you don't want your gift to look exactly like the watch he bought five years ago (or maybe more).
#3 Measure if the size is not too big
Jordy's rule of measuring watch faces is simple: for smaller wrists, get a watch with a 45-millimeter in diameter face; for bigger wrists, 48 millimeters in diameter. "As long as it fits the wrist perfectly. If it's too oversized, it might look unappealing," he advises.
#4 Ensure that it won't break easily
It's good to invest on something that's sturdy and has a warranty in case something happens. For example, Jordy explains that the TW Steel Maverick has a two-year warranty. But, no matter how resilient a watch is, he still advises to take proper care of them. "Anything can break. The repair is also a headache, and the price will depend on how much is damaged," he says. "If treated well, any watch will last forever."
#5 How much are you willing to shell out?
There are two types of watches: manual and automatic. If you want to go the extra mile, get the latter. "An automatic has a higher price and perceived value. It all depends on what [you are] willing to spend," he says.
But hey, if you're going to give a gift on a special occasion, might as well shell out a few bucks, right?
Art by Nico Ortigoza