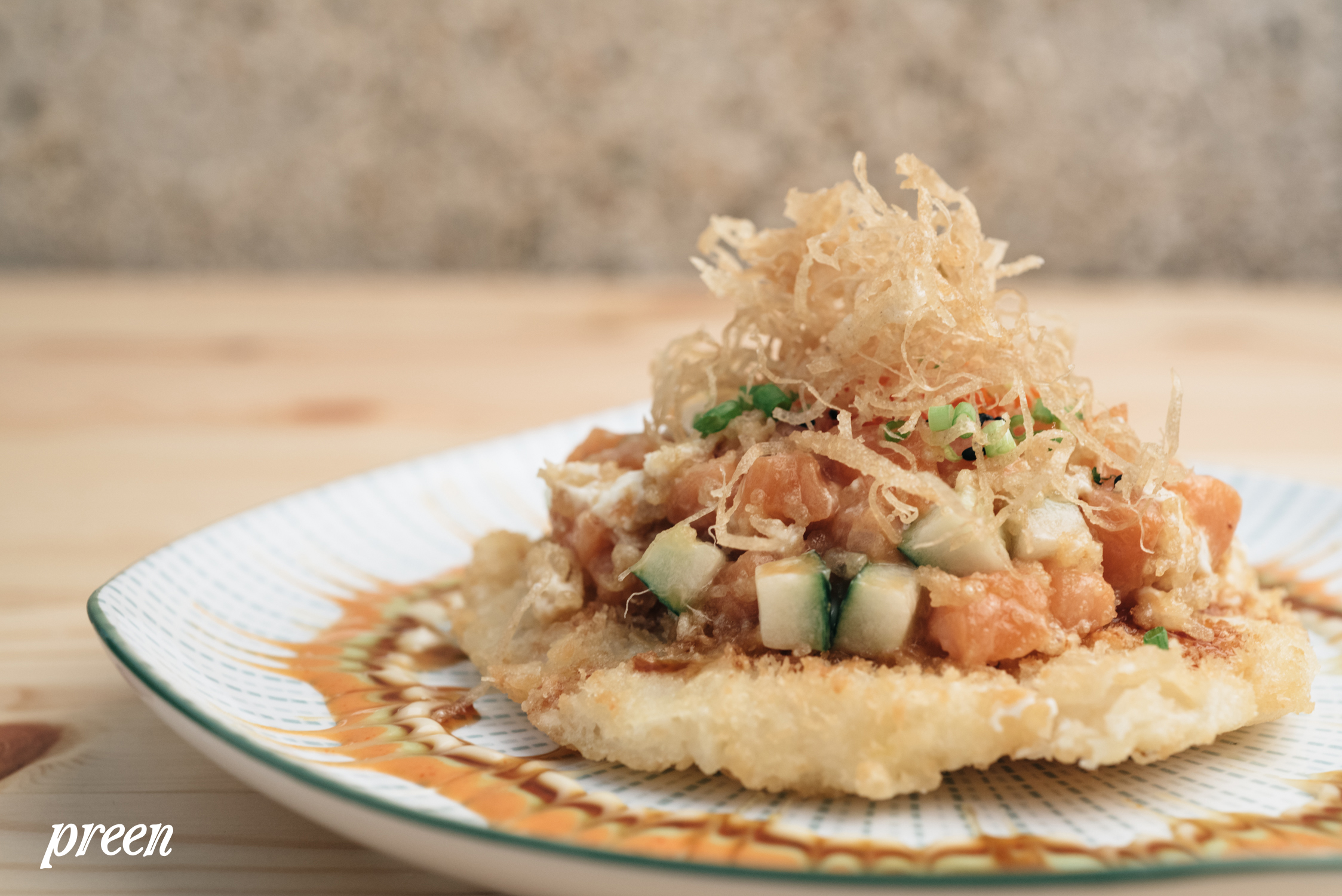 It's pretty obvious to people who live or work in Salcedo Village that it's home to a lot of food spots. Yesterday, we discovered yet another one that deserves a spot in your list of must-visit places. Tucked in one of the new buildings along Valero Street (and conveniently located beside a spinning studio) is Koku, a Japanese restaurant that doesn't want to be Japanese.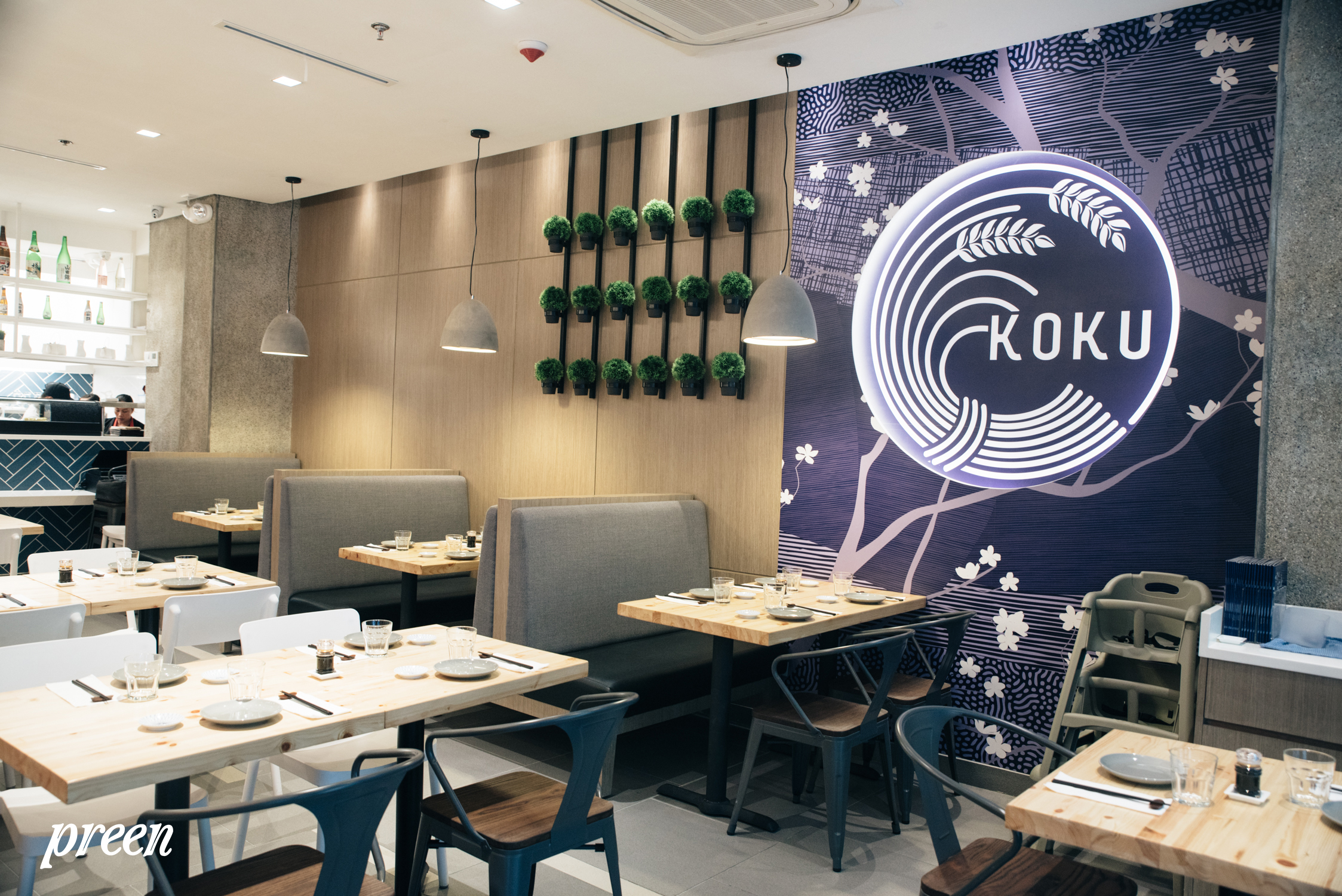 The owner and hands-on manager Bambi Meer says that Koku was born because their family's favorite Japanese restaurant in Subic closed down, leaving his kids wondering where they can get their next Japanese food fix. In the end, they just thought of opening their own—serving dishes that's pretty close to their heart, or should I say, palate. Being the people behind Meat Plus in Subic, Kettle, Fireside by Kettle, and more, it just seems right.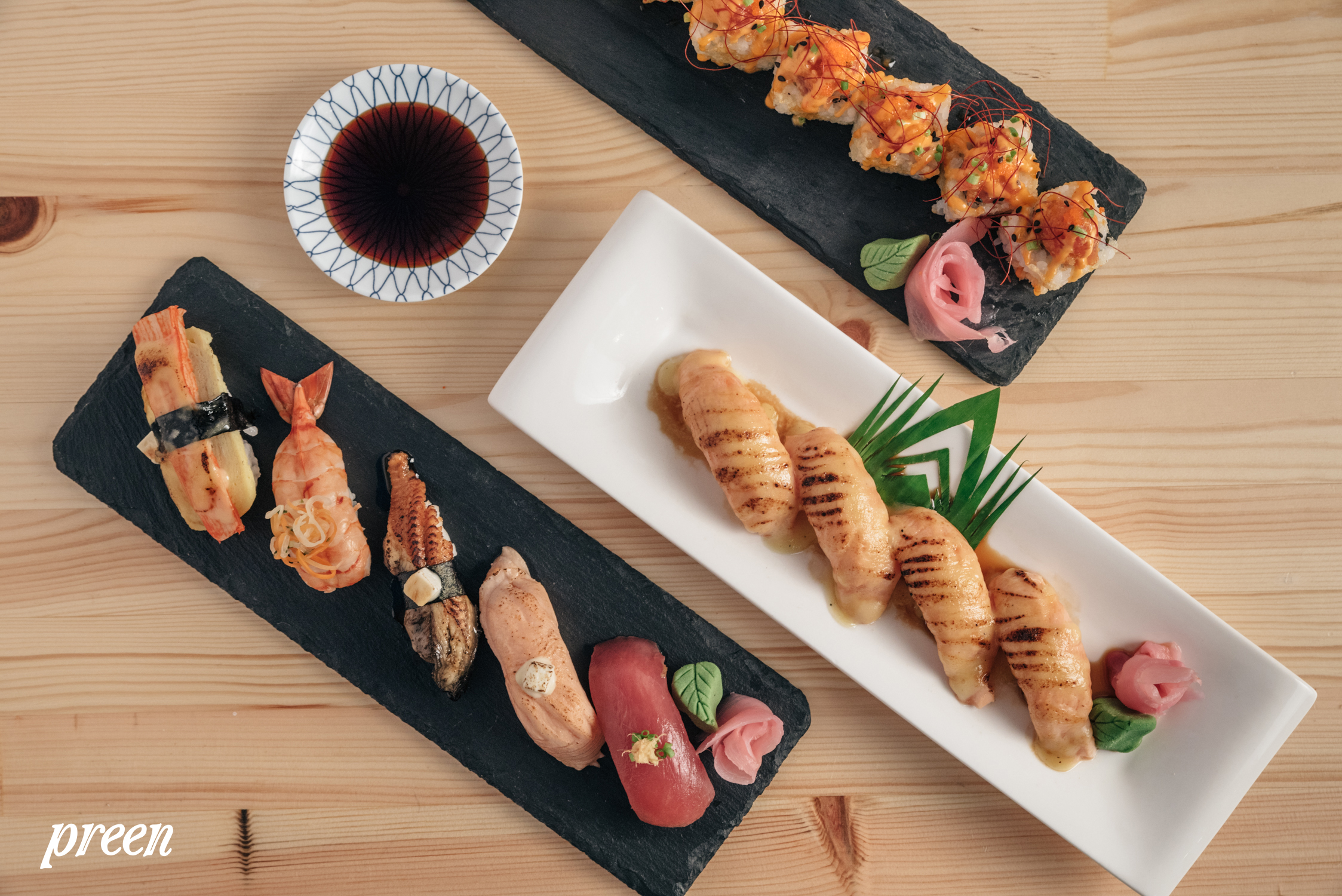 Koku offers a variety of dishes like Japanese staples sashimi, sushi, and maki—try their version of Spicy Tuna Sashimi (P269), Samurai Maki, and their melt-in-your-mouth Salmon Aburi Sushi (P288) that's torched to perfection. But if you want to try one of each, just go for the Mixed Sushi Special (P398).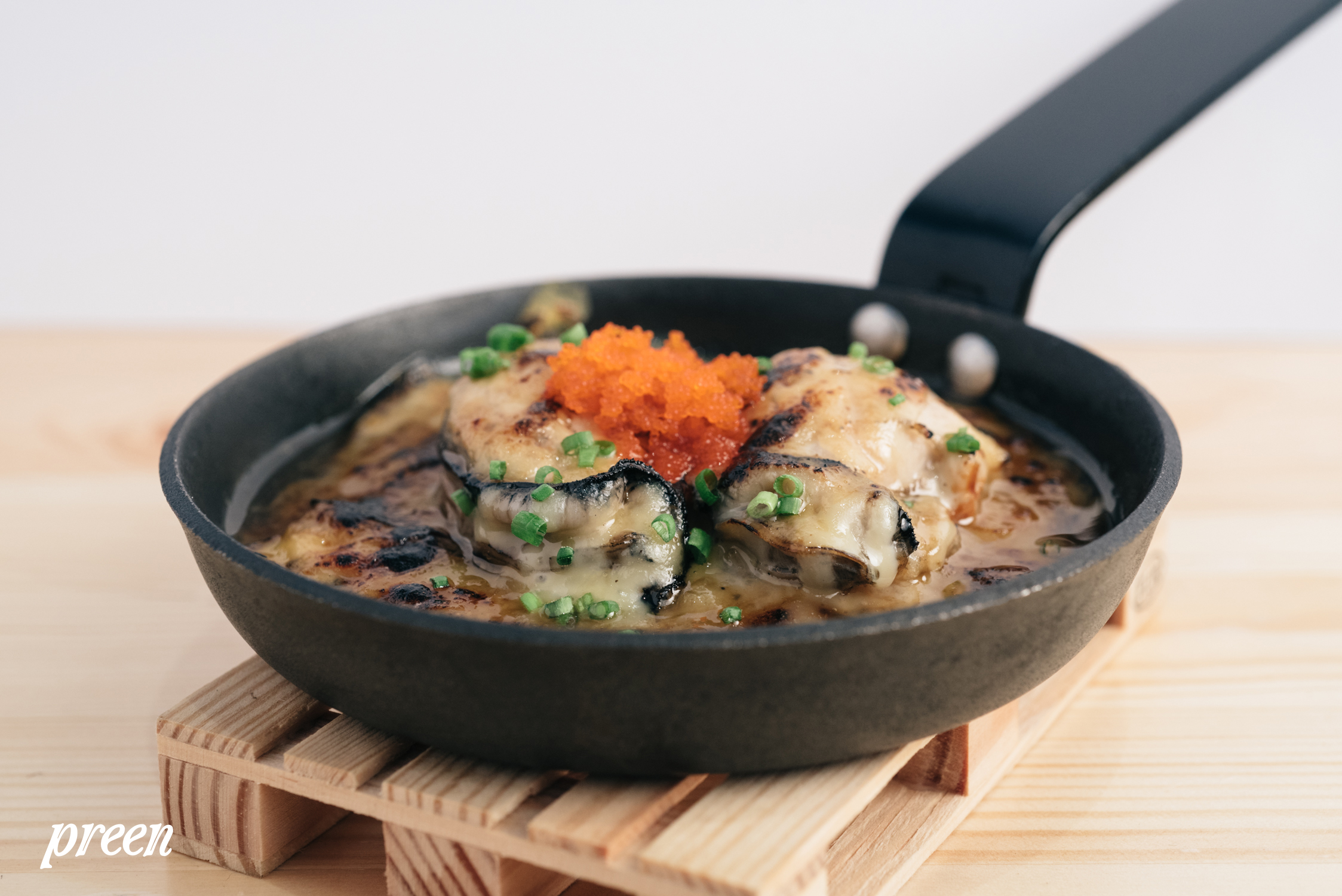 They also offer interesting starters such as their Oyster Papaya (P268)—two Japanese oysters on a bed of thinly sliced semi-ripe papaya drizzled with sweet sauce—an odd combination that's sure to surprise your taste buds (we dubbed them as "oyster bombs"). Another dish that you should try, and is an interesting find, would be their Sushi Pizza, a crispy sushi rice patty topped with your favorite sushi fillings like salmon and cream cheese or tuna. It's best when eaten with your bare hands during merienda.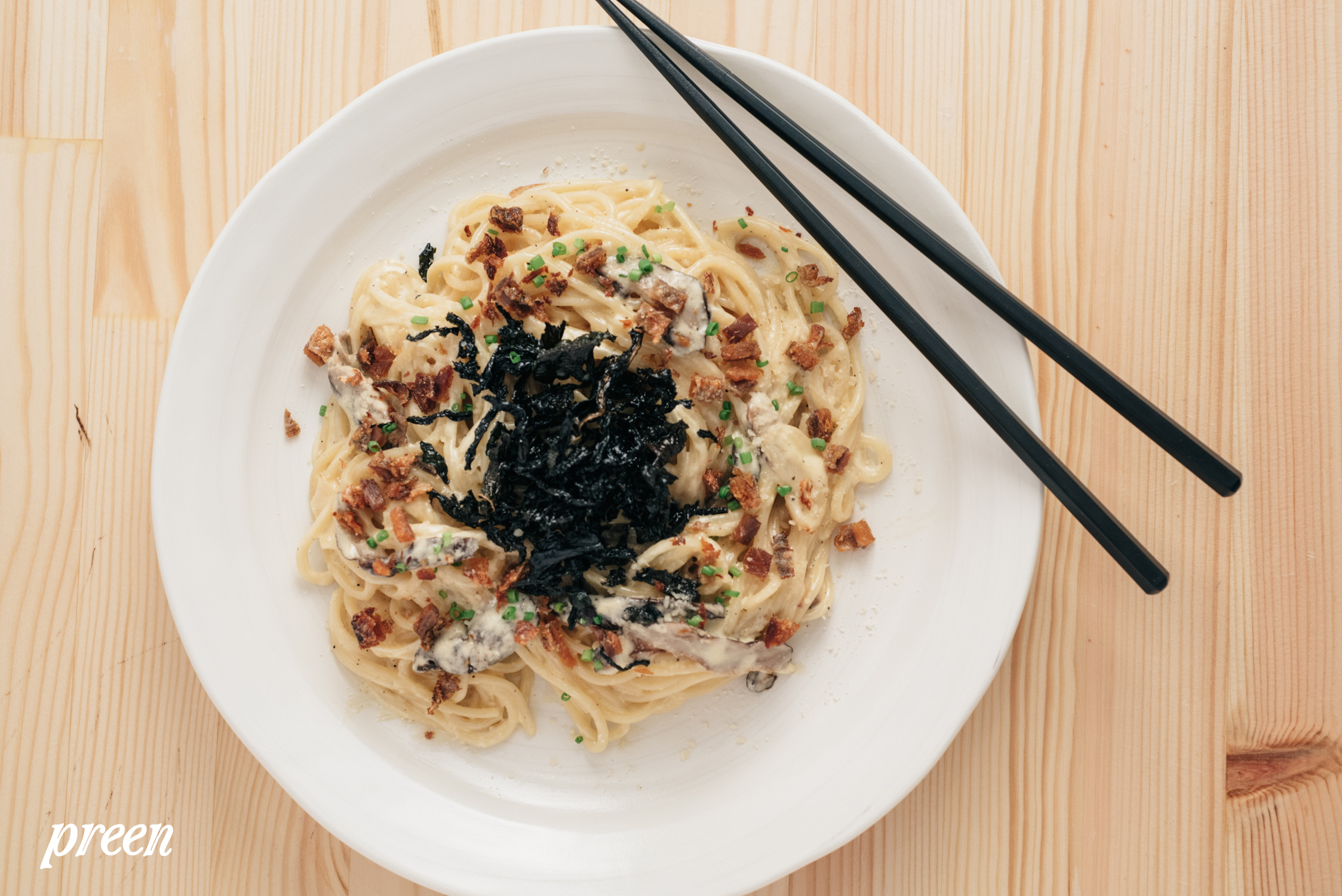 The idea behind the packed menu was the desire to cater to what people are craving for at any time of day—may it be some Japanese Carbonara (P198) for lunch, their version of the pasta dish which uses fried wakame and crispy salmon skin instead of bacon; Pan-roasted Salmon with Mango (P398) or their Shoyu Ramen (P300) on a cold night; to even a few orders of their Salmon Belly Skewers (heads up: the ginger on top makes all the difference) that's perfect for a mid-morning snack or an add-on to your main dish. They even serve up coffee jelly (P138) and crème brûlée (P198) to end your meal on a sweet note. Basically, they got you covered.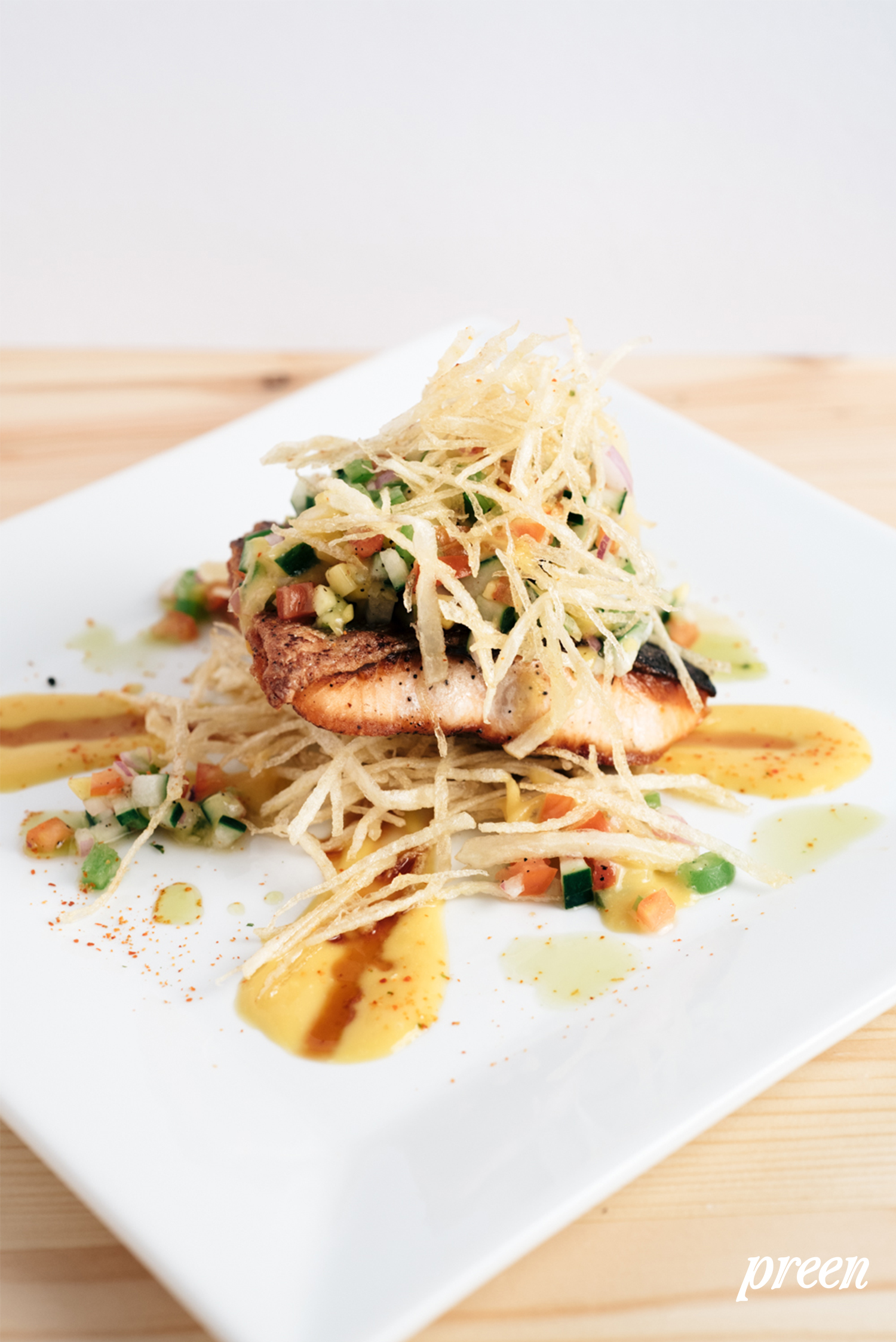 But you might be wondering why they use an interesting combination of flavors, textures, and even technique. That's because these dishes are meant to be inspired by the Japanese cuisine but with the Filipino eating styles and habits in mind, hence, the skewers, pizza, and even pasta.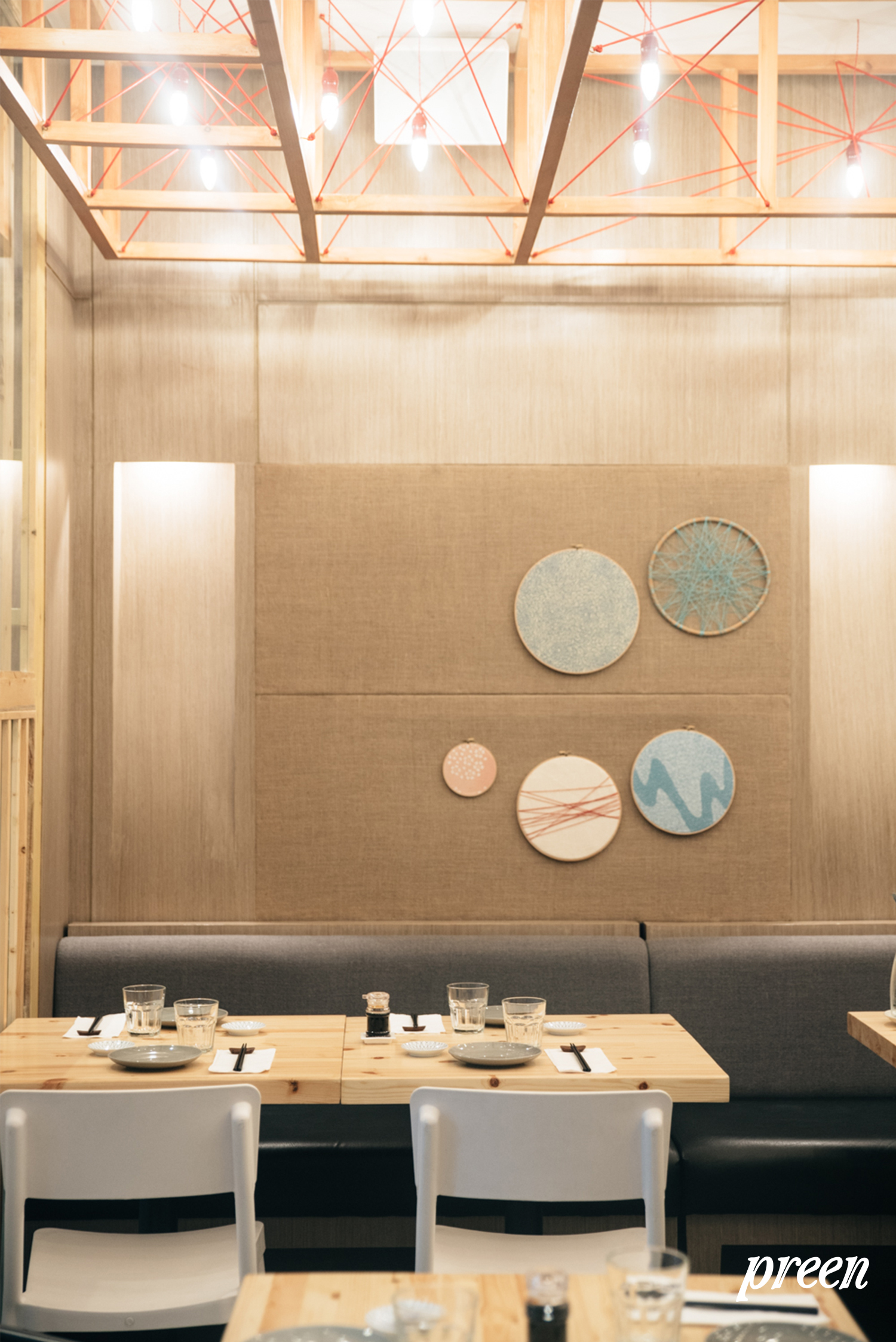 If Bambi would describe Koku, it would be comfort Japanese. "These are all our defaults [when ordering in Japanese restaurants]," he shares, but tweaked to how they think people will enjoy it. And it sure hit us right on the taste buds.
P.S. Still thinking of the Salmon Aburi and Oyster Papaya.
Koku. G/F Two Central, 109 Valero Street, Salcedo Village, Makati City. (02) 625-5197. Open from 11 a.m. to 10 p.m. from Mondays to Sundays. For more information, visit their Facebook page.
Photos by Patrick Segovia
Follow Preen on Facebook, Instagram, and Twitter