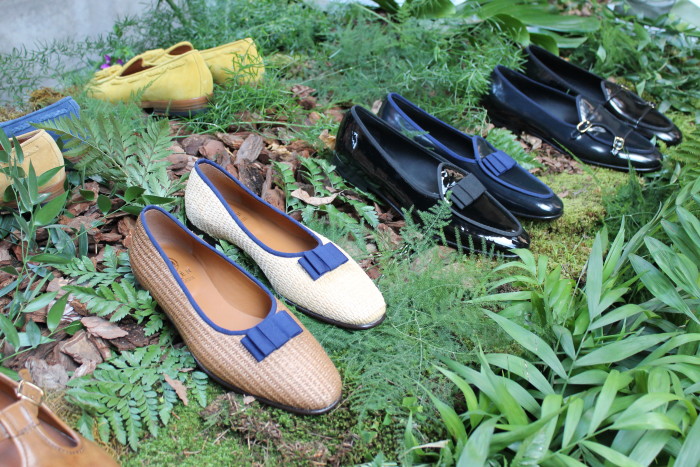 Who says accessories are only made for women? The recently held Milan men's fashion week says otherwise. Different brands presented their new collections for spring/summer 2017 and the designs have never been more diverse to fit the preferences of any shoe-loving and bag-addicted men out there. From backpacks to suitcases, and sneakers to slippers, there's surely one for your personal taste.
Tod's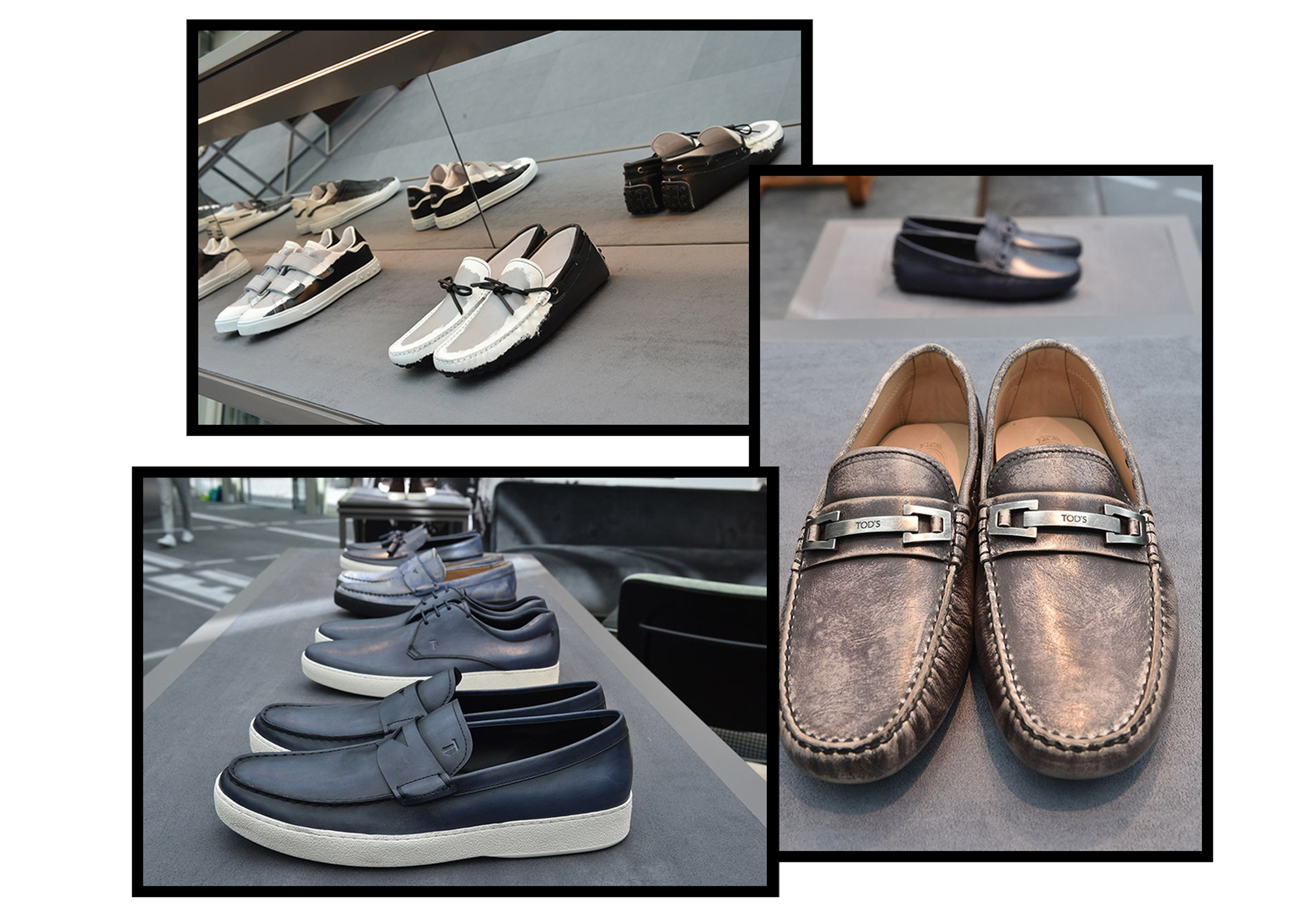 Compared to previous collections, Tod's has a sense of modernity this season and more attempts to create unique textures. Low-cut sneakers are put into the spotlight, which are either laced or closed with Velcro, and are given a dip-dye effect in black and white. Leather rubber shoes have thicker soles and come with a single flap across the vamp. Tod's signature driving moccasins and penny loafers have updated looks and new finishes like rustic bronze. Suedes were done in sunny colors while their Gommino style is done in foliage-printed leather.
Bally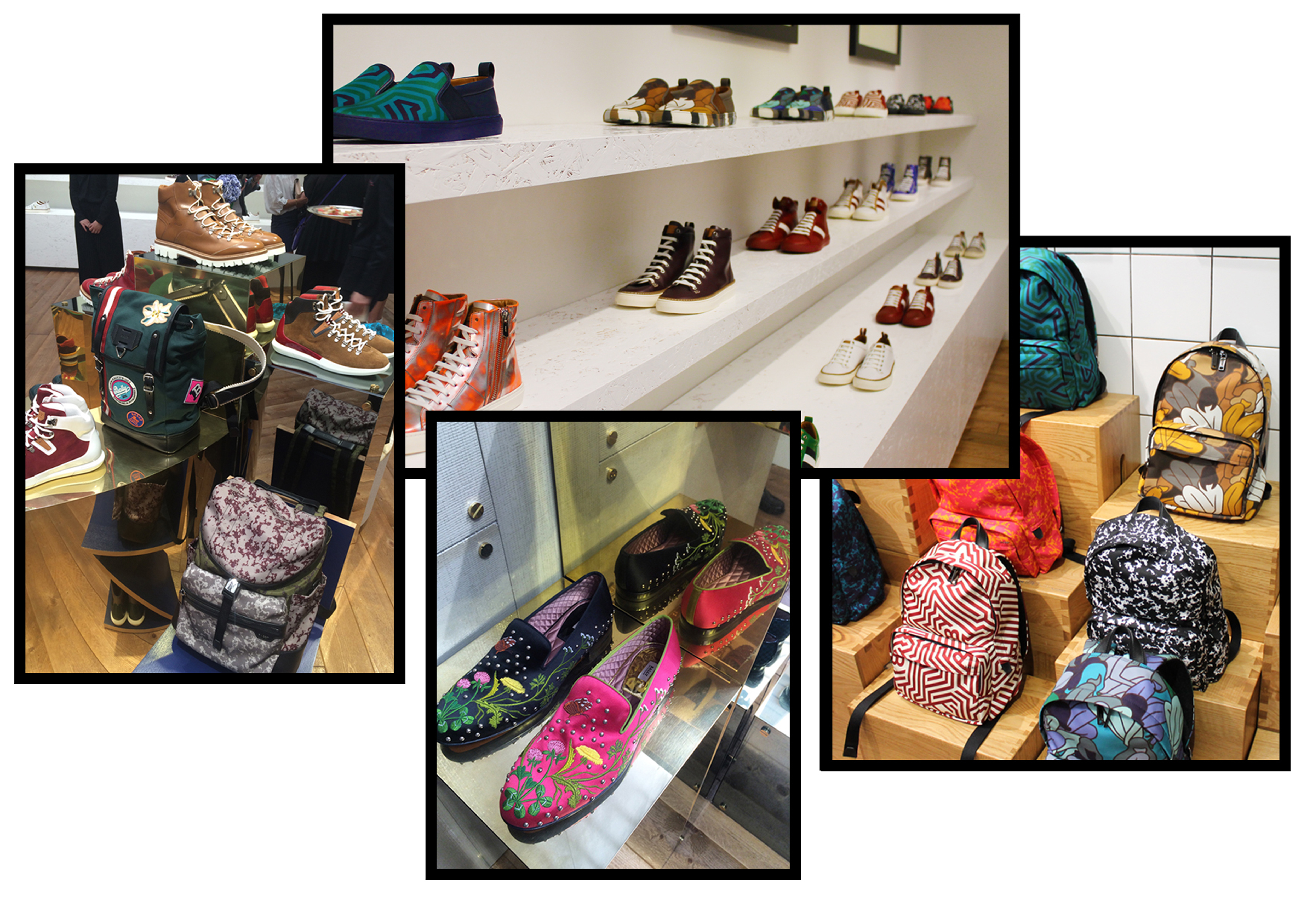 Bally's newest collection for spring/summer 2017 is everything about splashes of color and print overload. Some pieces take inspiration from the Swiss Alps—embroidered mountain flowers are treated as appliqués to loafers and bags. For the more adventurous type, Bally's camping boot-sneaker shoe hybrid which can be matched with old-school Boy Scout canvas backpacks. On the other end of the spectrum, quirky prints like bikini-clad women in the beach and psychedelic patterns named as B-maze can be found in their other pieces.
Jimmy Choo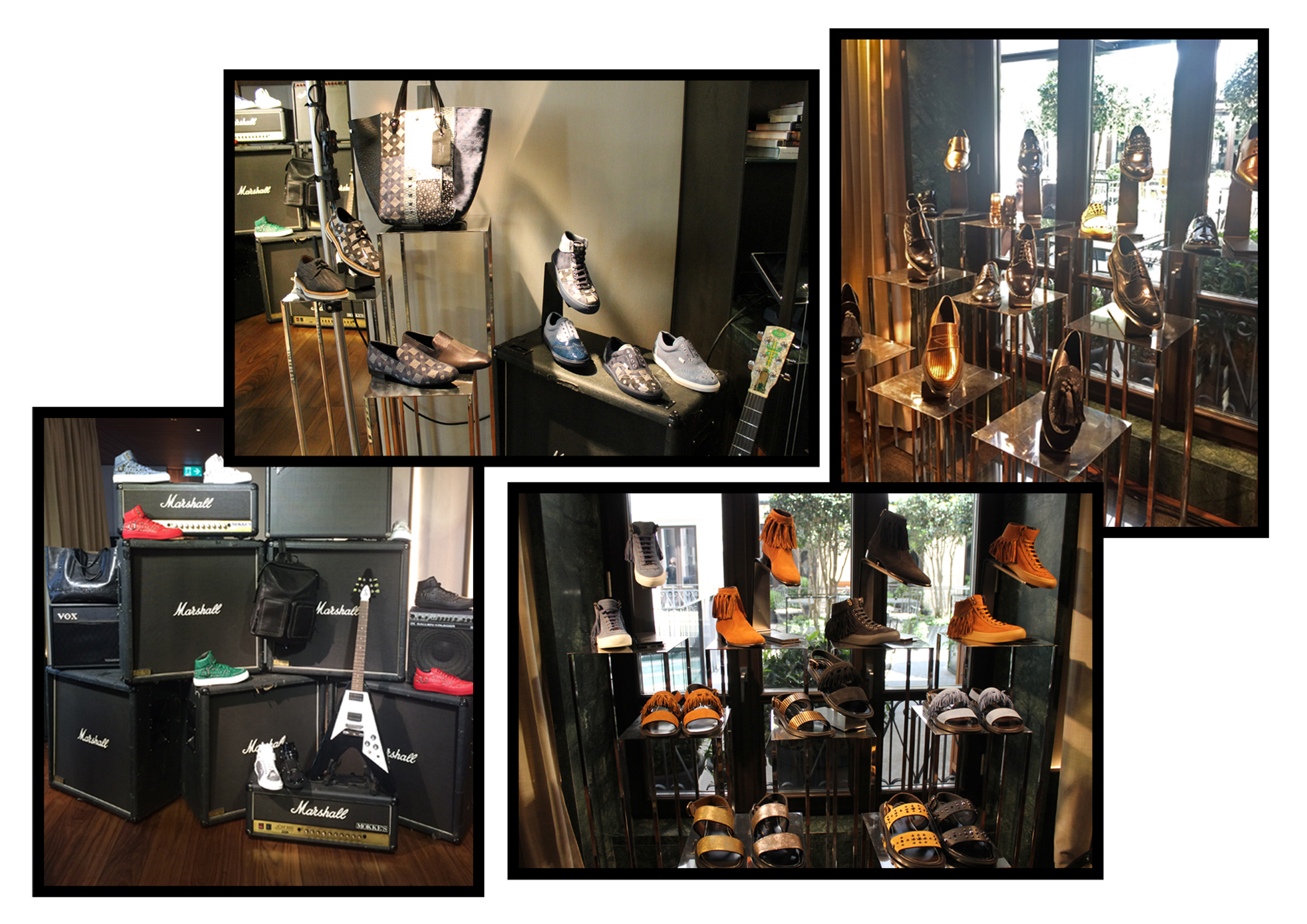 Jimmy Choo pays homage to the rock 'n' roll era, using icons like Bob Dylan and Keith Richards along with their influence in print and pattern mixing during concerts as focal point for their shoe collection. Formal shoes came with studs and gold metallic striped pattern. The collection also carried pieces with fringe embellishments, boots in a multitude of python leathers, slip-ons with cross-stitching motifs, and smoking slippers which took cue from Japanese scarf prints. To take things to a higher notch, high-cut sneakers are bedazzled with silver glitter and metal hardware.
Bottega Veneta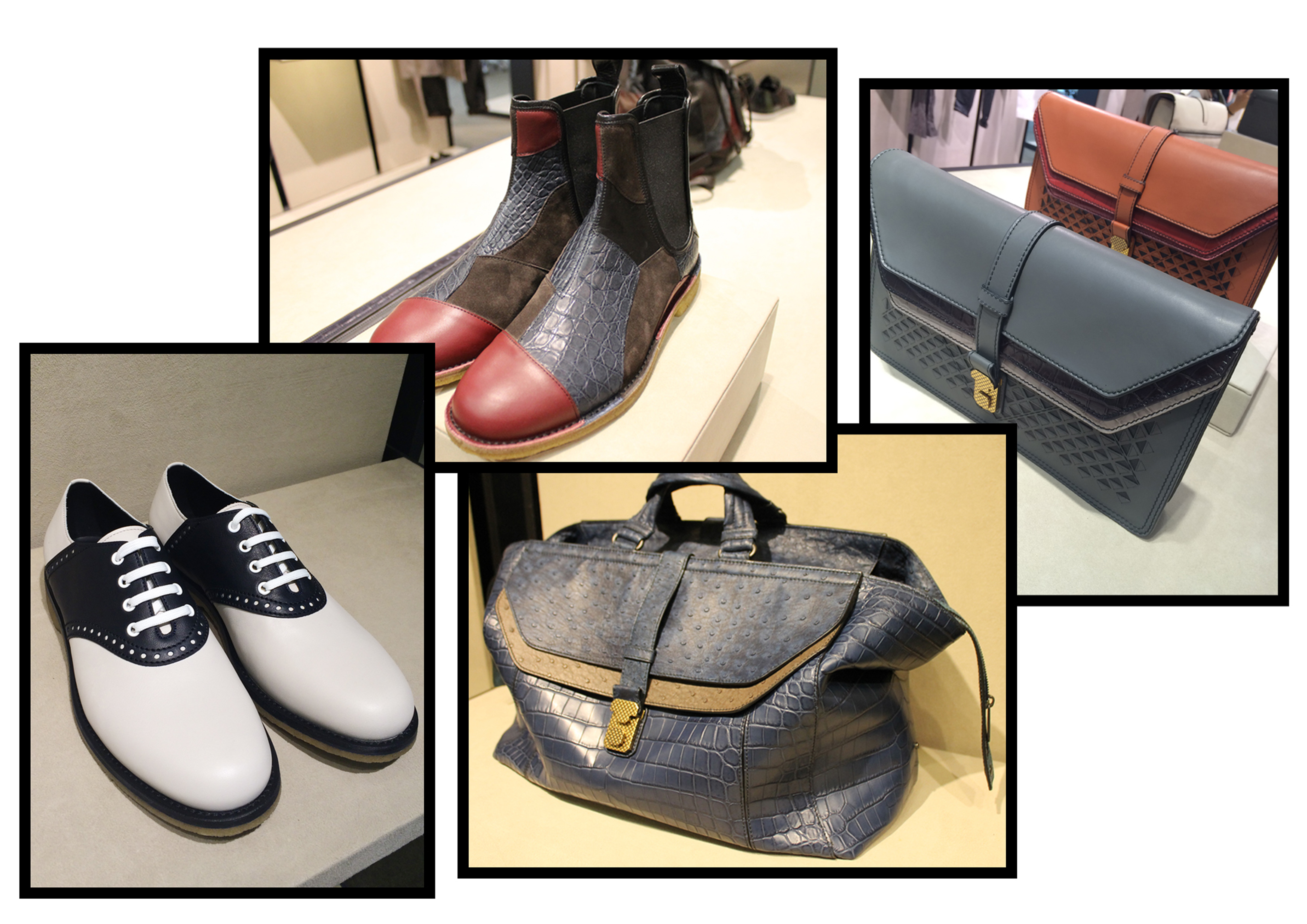 Bottega Veneta highlights the intricate attention to detail which is intrinsic to the brand during their private presentation. Patchwork takes center stage as tote bags and boots are presented in a myriad of colors and textures: crocodile skin, suede, and also in matte and shiny calf leather. Innovative fabrication is pushed to the limit and newer techniques like the San Crispino method is introduced to footwear. Well-thought of double or triple flapped bags provide organized usage while ostrich-leather tote bags carry ergonometric softer handles.
Edhen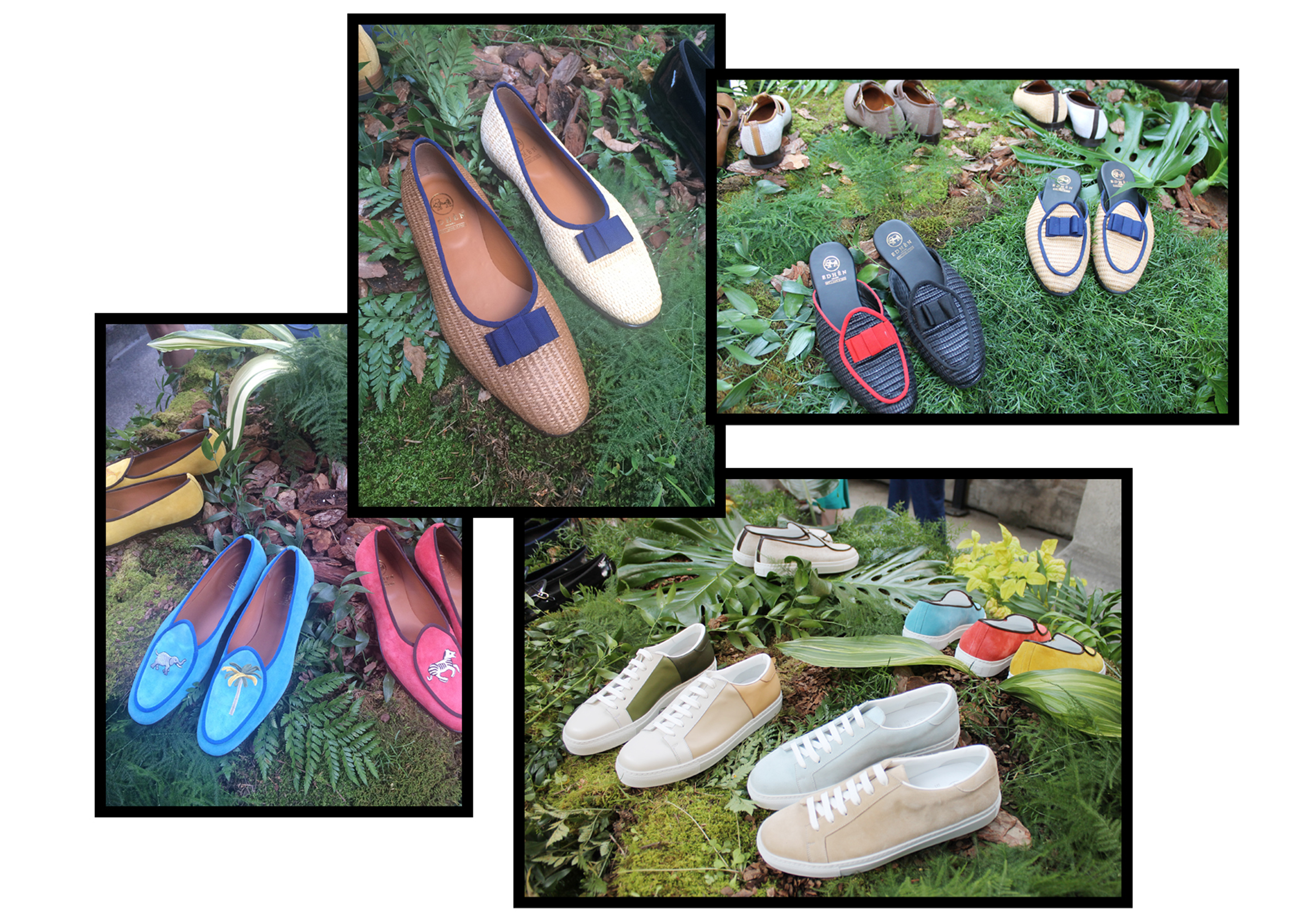 Blogger moguls Filippo Cirulli and Filippo Fiora of The Three F have presented their second collection which are no less than dandy and chic. The power duo reached out for more tropical motifs in their designs: vibrant loafers with mismatched safari-inspired embroideries; suede sneakers in sandy colors; summer slippers and opera shoes which came in raffia materialization; and double minks in sturdy canvas and leather combination.  Present in the collection is their signature tri-colored rubber shoes which are part of the permanent pieces in the brand.
Peter Non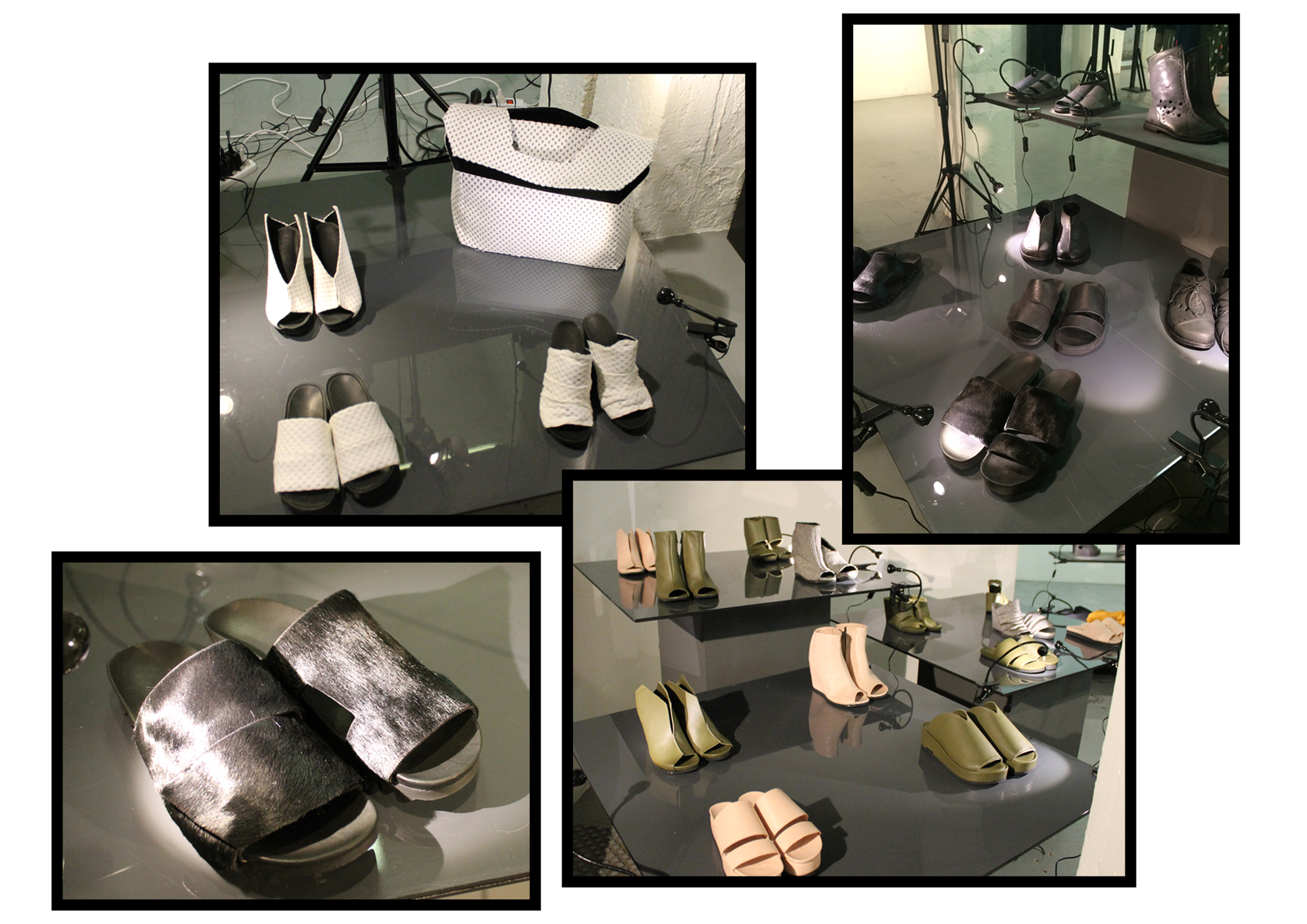 Entitled "Silly Things," the underground unconventionalist brand comes up with a collection that adds little touches of humor and fun in their shoes. Calfskin leather boots are hand-textured and perforated for air vents; pony hair slippers are made androgynous; and flaps where unusually placed actually provides function apart from aesthetics. Synonymous to the all-black and grungy vibe, the designers decided to infuse fun colors like moss green and nude pink in their new pieces.
Photos and artwork by Melo Albert
Follow Preen on Facebook, Instagram, and Twitter