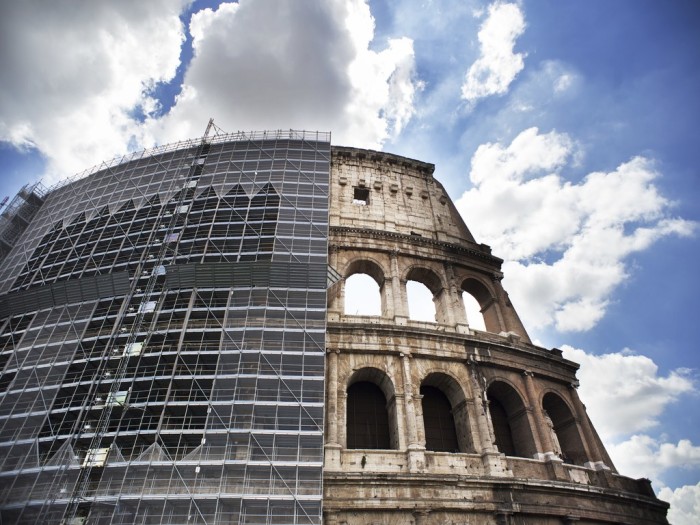 After centuries of wear and tear, one of Rome's iconic landmarks will finally get some work done. The Colosseum is going through phase 2 of 3 of the restoration sponsored by the Italian leather brand Tod's. The iconic landmark is following the restorations of other tourist destinations in Rome, Italy like the Spanish Steps which was sponsored by Bvlgari and also the Trevi Fountain which got donations from Fendi.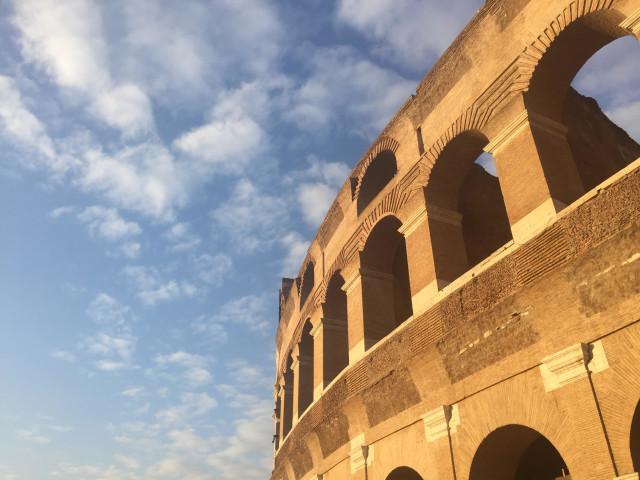 The façade of the Colosseum has been scrubbed clean and had minor work done since 2013, so the next step would be to restore the passageways and underground vaults. Condé Nast Traveler likened the whole upgrade to a fancy facial in Switzerland or Germany because they'll be using mortar injections to re-bond the travertine chips and add a nebulous water spray with sorghum brushes.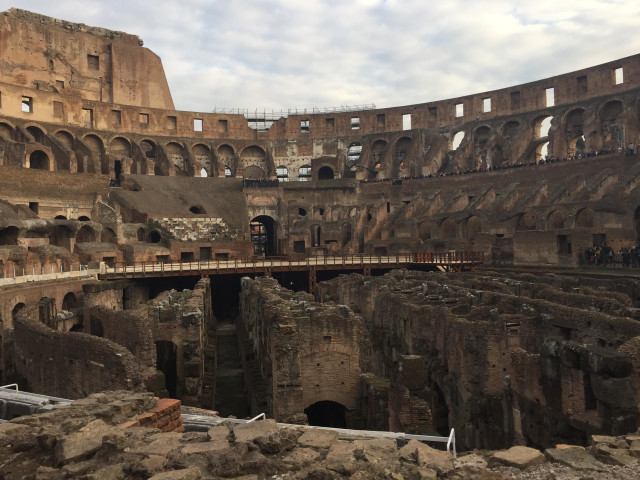 The upside is that you can now see the small details of the Colosseum that you may have missed before it was scrubbed clean and restored like the unique rosette carvings on the northern exterior.
Here's to hoping it looks amazing the next time we visit!
[
Condé Nast Traveler]
Photo courtesy of Jacque De Borja and Tod's
Follow Preen on Facebook, Instagram, Twitter, Snapchat, and Viber