In case you did not know, French National Day is celebrated on the month of July and every year Sofitel Philippine Plaza makes it extra special. Since cheese is part of the French DNA, they flew in cheese specialist Colin Chanderas and with him comes 210 types of cheese from all over France.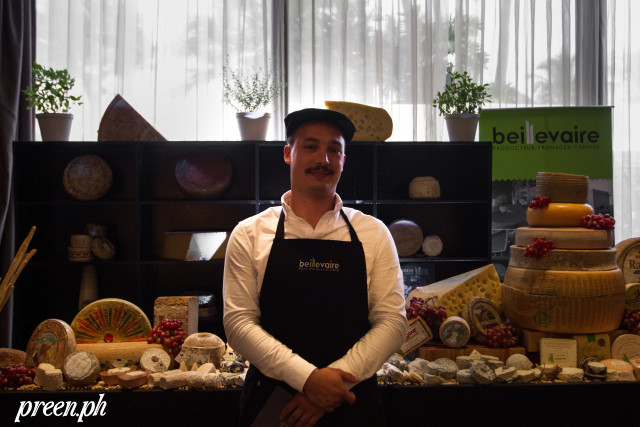 We were able to try out some of the 210 types (way too many for one day!) during their launch and we already want to go back to their famous cheese room. A few other things they shared with us was how to make your own cheese fondue―either to warm yourself up on a rainy night or for when you have friends over.
Executive chef Denis Vecchiato made it seem so damn easy. Basically, all you need are four ingredients—white wine, Gruyere, Emmental, and starch or flour.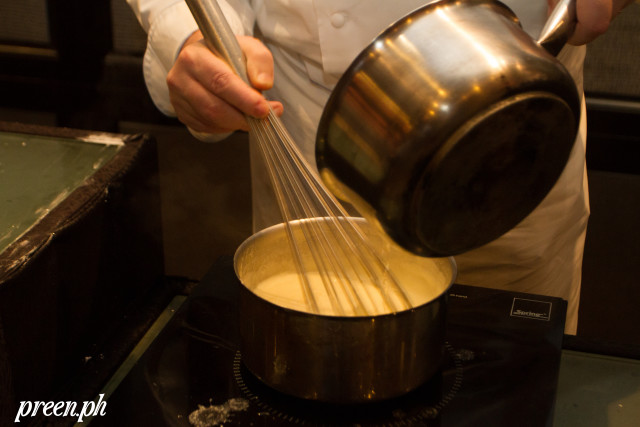 Simmer one cup of dry white wine until the alcohol evaporates, then you can slowly mix in both types of cheese, about ½ pound of each is good, then add about two tablespoons of flour or starch. Continue to stir until it's smooth, and voila, you have your cheese fondue. Serve it up with cubed French bread and steamed vegetables like asparagus and broccoli. Easy, right?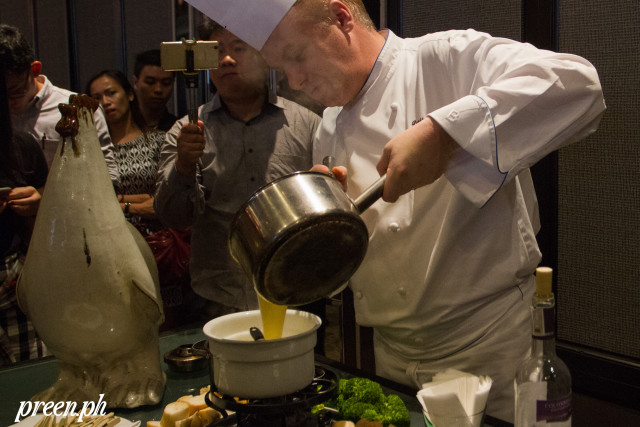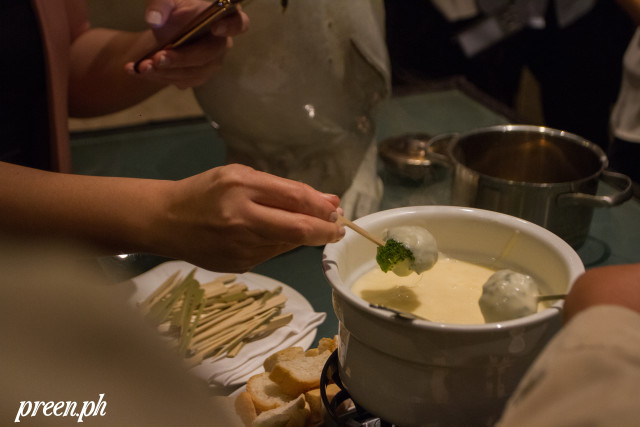 If you're wondering why chef Denis used Emmental, it's because Switzerland and Italy are situated close to France and that's why their taste profiles sometimes match and would use ingredients that come from neighboring countries.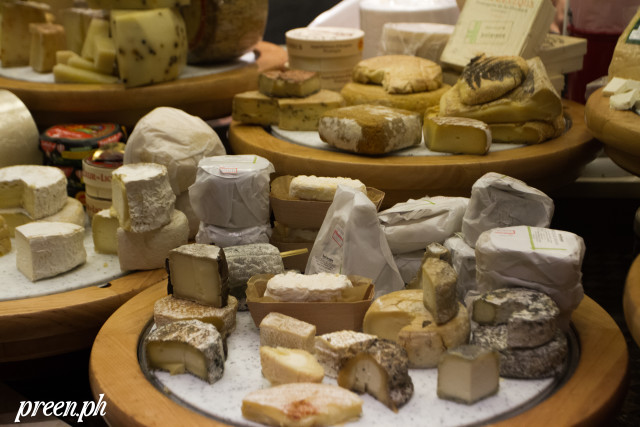 This is just the tip of the iceberg because you can visit Sofitel and attend a cooking class on July 7, a wine and cheese tasting on July 10, wine and cheese class (in depth!) on July 11, have barbecue on Bastille Day, and even attend wine-appreciation on July 28—all because they celebrate their national day all month long!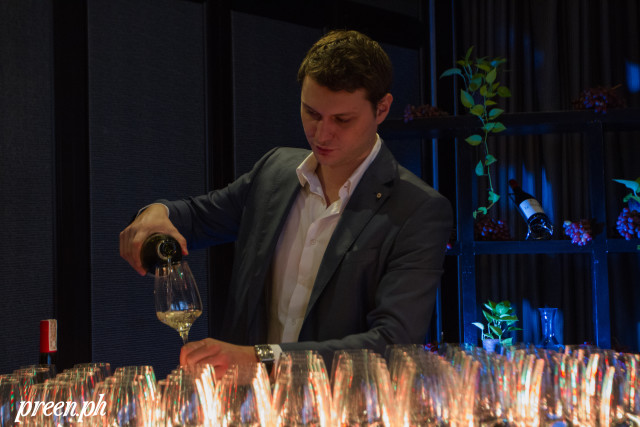 Sofitel Philippine Plaza Manila. CCP Complex, Roxas Boulevard, Pasay City. For inquiries and reservations, call F&B Reservations at (02)832-6988 or email [email protected].
Photos by Bianca Arreola
Follow Preen on Facebook, Instagram, Twitter, Snapchat, and Viber