As Joey Mead-King welcomed everyone to the Buyer's Show of Fashion Exchange International, the words "global market" and "international buyers" kept popping up. As a platform for showcasing local design talent, Fashion Exchange International debuts as a way for designers to diversify, "to promote and sell ready-to-wear fashion labels for distribution overseas."
In order for that to click, our homegrown labels need our support too. So I thought, where can I best wear these outfits on my trips abroad? What cities would resonate with the aesthetics and would capture the fashion community residing there?
From sleek work wear to quirky ensembles, here's our take on where our designers could find their next following.
Ivarluski Aseron in Paris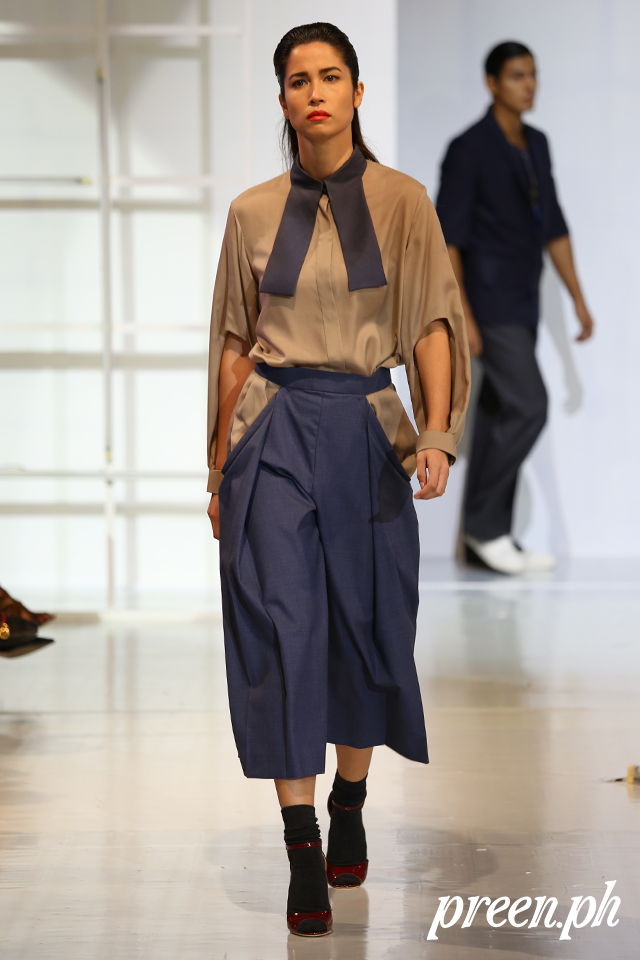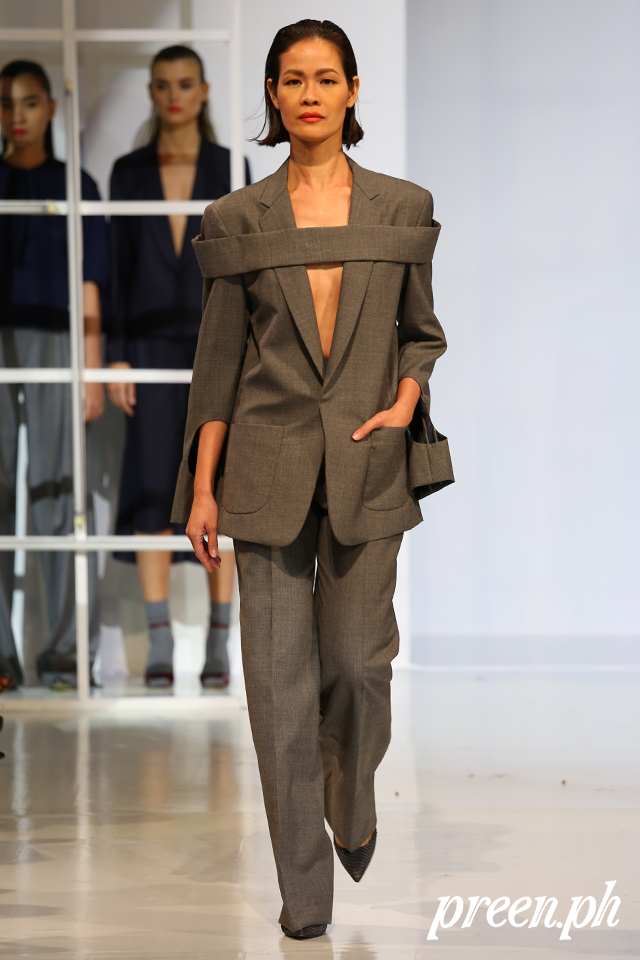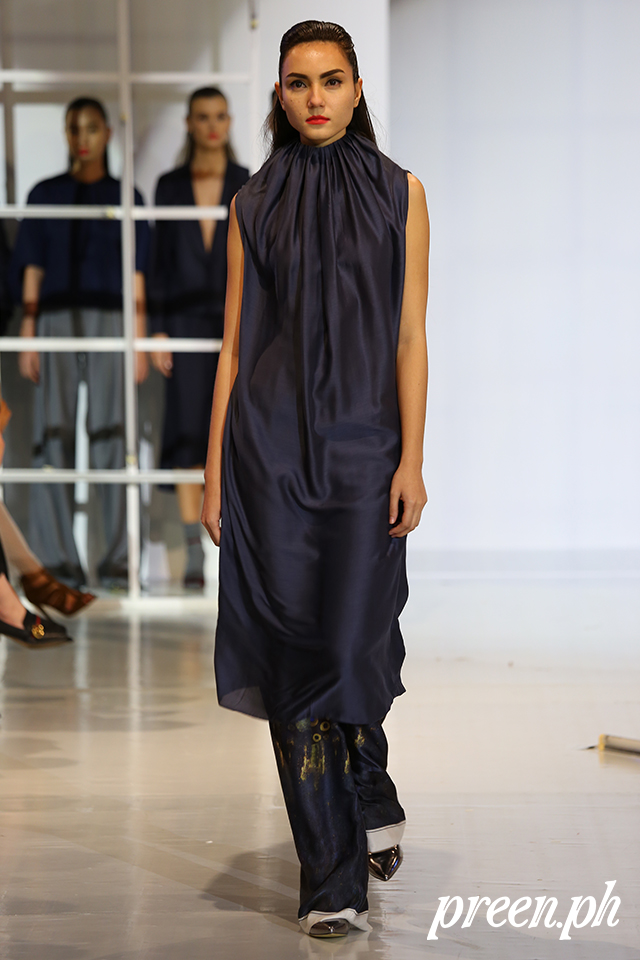 Known for clean, well-tailored pieces, Ivarluski's latest collection didn't disappoint. Dresses, coats, pants mostly in gray and black featured impeccable tailoring and curious details. Cropped pants and jackets featured armholes above the hemline and pocket linings going a little over across the chest or the collarbone for a subtle twist to chic dressing. I imagine this would go well with the effortless style of Parisians and their designer taste in everyday, workwear pieces.
Rajo Laurel in Los Angeles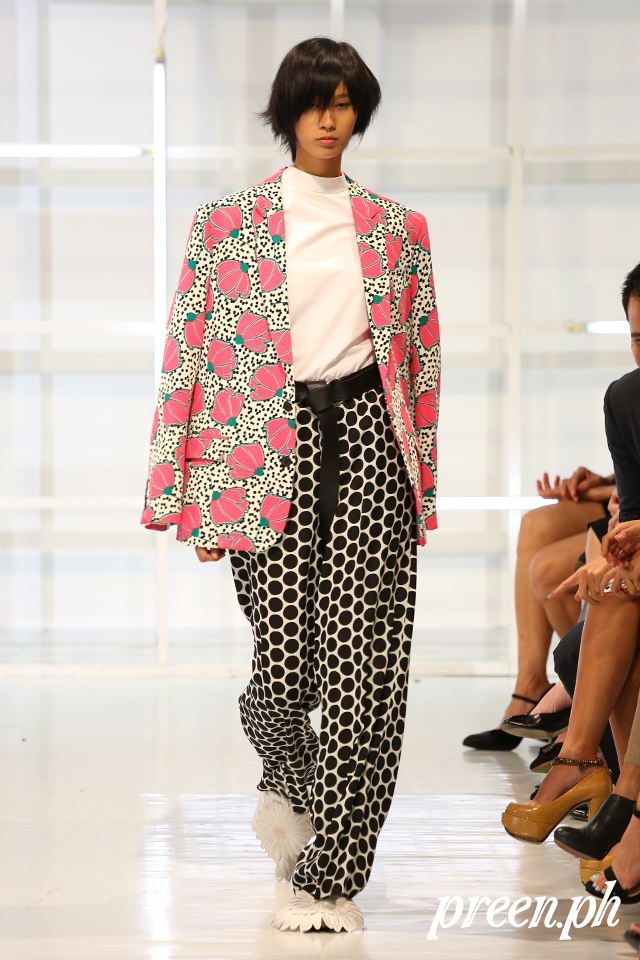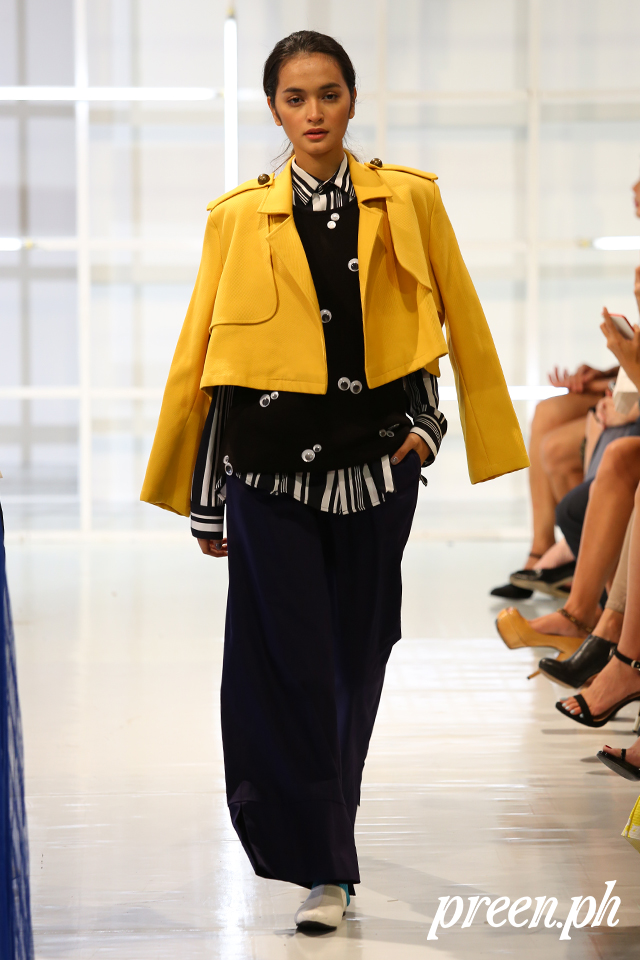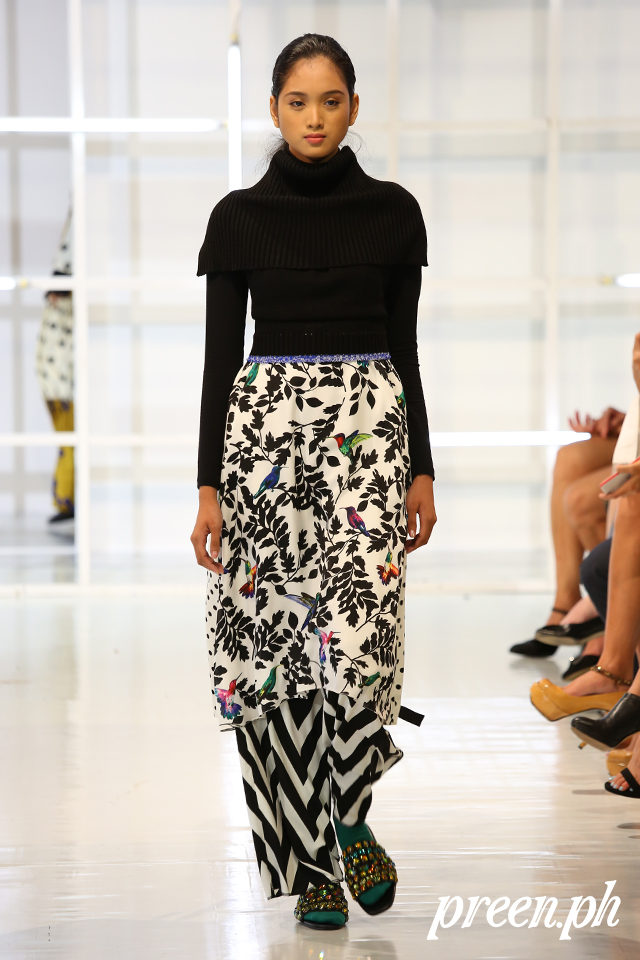 Print on print, butterfly embellishments, mesh tops over white shirts, jackets with googly eyes: these are just some of the details Rajo played with for his collection. It's a direct attack on the rules so you could have fun. A millennial sipping on some cold-pressed juice while walking on Sunset Boulevard or Rodeo Drive would perhaps do well while picking up a polka-dot pants from the collection to pair with his or her printed top.
Francis Libiran in New York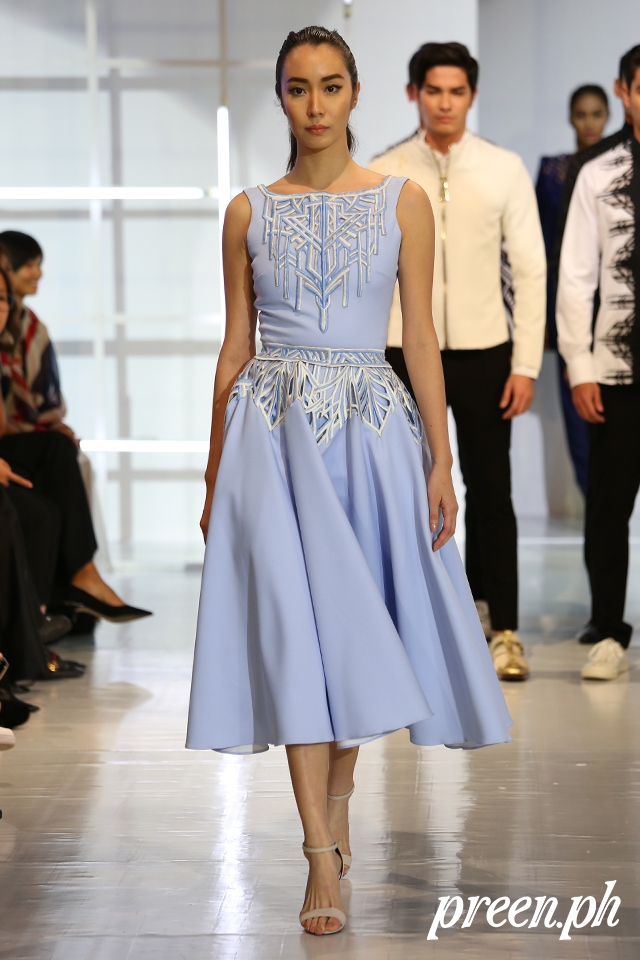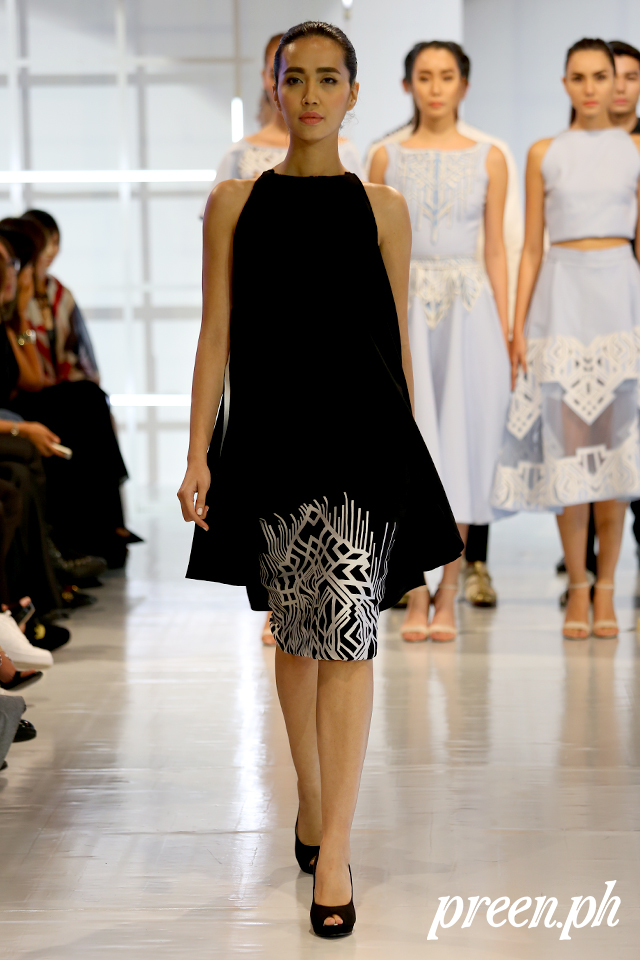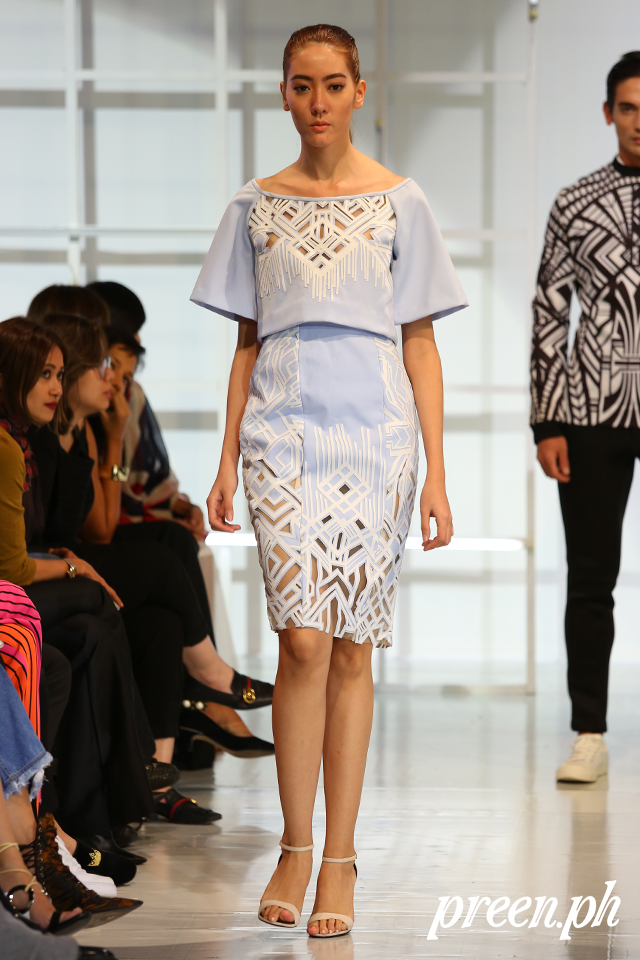 Art Deco details ran all throughout the dropped hemlines, jacket sleeves, and cropped tops of Francis Libiran. Set in black, white, and powder blue, it's for the men and women who like to dress simply but without that intricate detail which will serve as a conversation starter. Picking up a top or jacket from Francis' collection to pair with your trusty jeans or slacks would be something a New Yorker would do. With some designer shades and a latte in hand, it's all about paying homage to your city's architecture.
Dennis Lustico in Berlin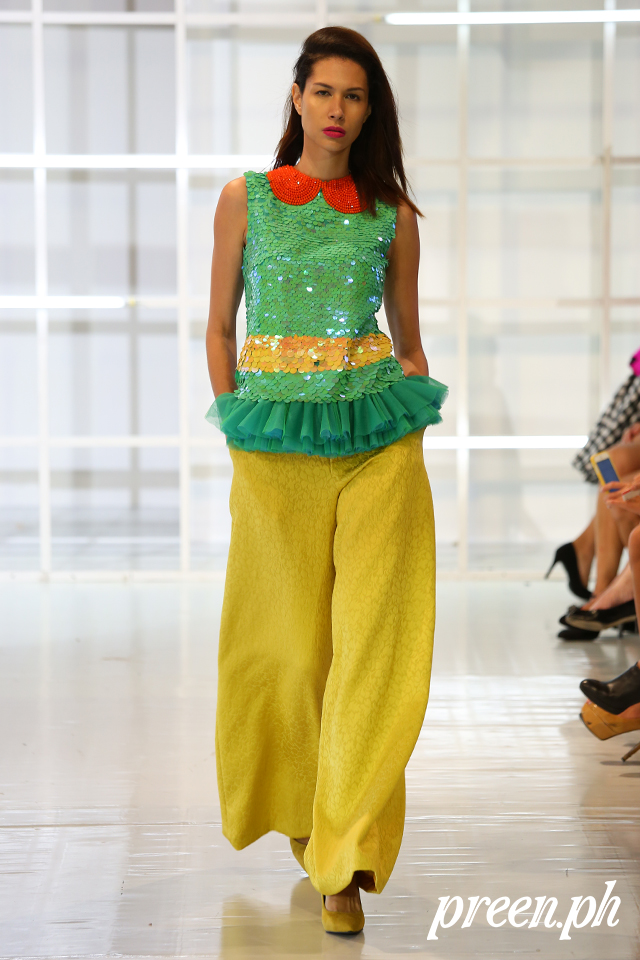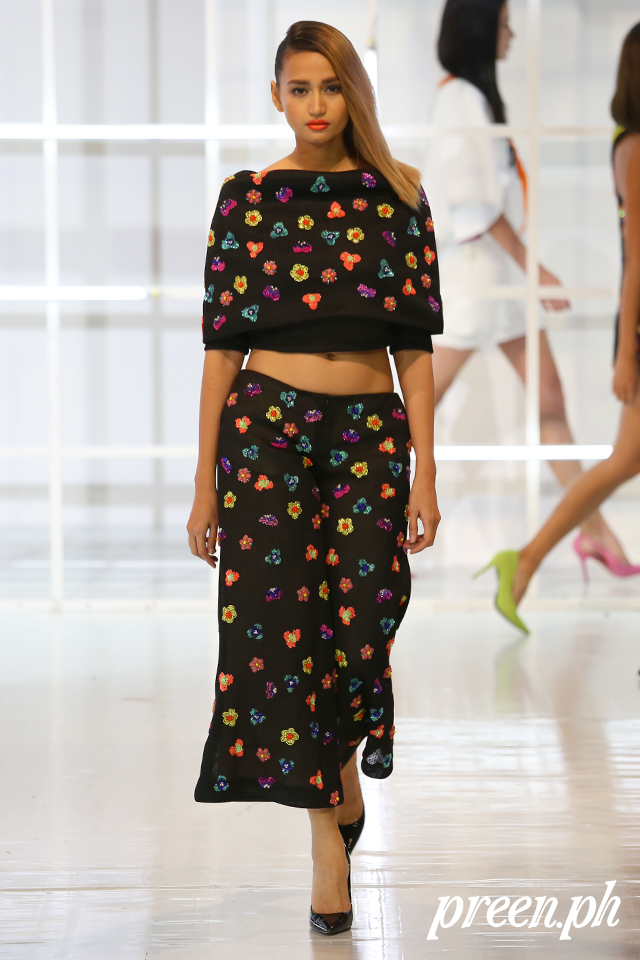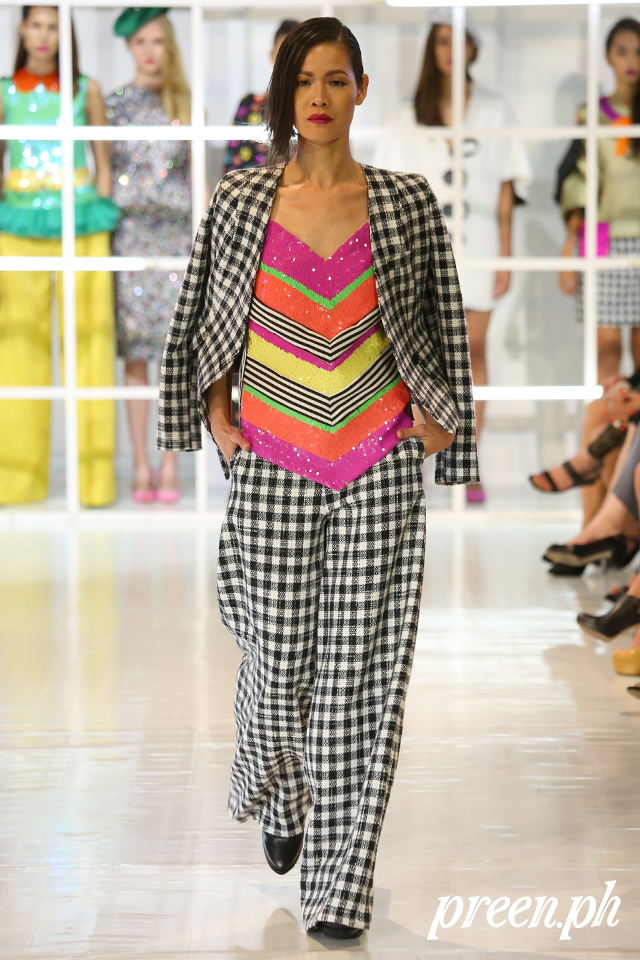 Sequined jumpsuits, neon tops, and checkered bottoms made me think instantly about the underground parties in Berlin. Yellow pants and green tops with beading and colored jackets paraded around Dennis Lustico's runway to the tune of FKA twigs and it was just perfect. Glow sticks, optional.
Photos by RG Medestomas
Follow Preen on Facebook, Instagram, Twitter, Snapchat, and Viber