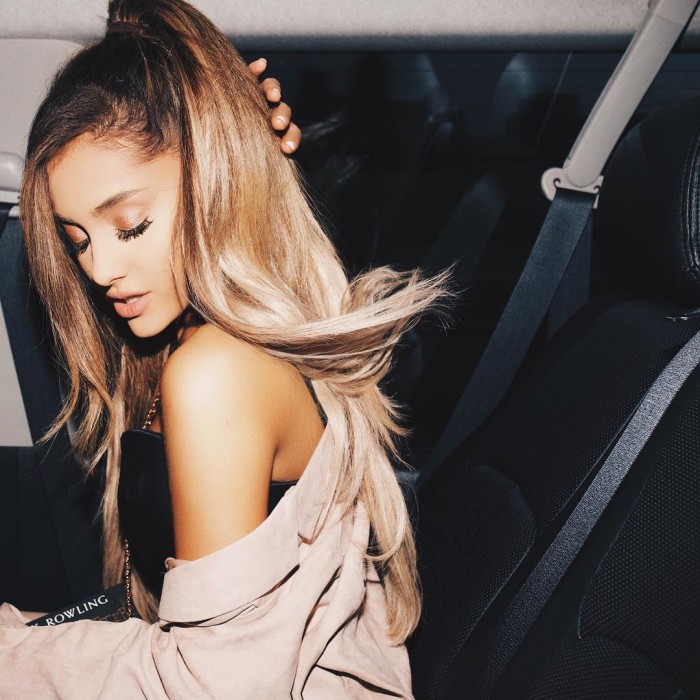 Recording artists Ariana Grande and Victoria Monet put their music to  good use and spread love in light of the murders of Alton Sterling and Philandro Castile, and the Texas police officers who were guarding a #BlackLlivesMatter protest in Dallas.
Both artists worked together on a song called "Better Days" and dropped it on Victoria's Soundcloud yesterday. Ariana posted on her Instagram right after saying that there were too many lives that were taken this week, this month, and this year, and that the only way to fight hate is with love. And that's exactly what their song is about. They also wrote this to help encourage people that there are definitely better days ahead.
"Music is a universal language that all of us can feel regardless of color lines, gender, sexuality, age, race, religion… it unifies us. We believe we cannot fight hate with hate, only love. Just as we cannot fight darkness with more darkness. Only light," said Ariana in her post and we couldn't agree more. Even Jay-Z dropped a new song about police brutality called "Spirituality." Here's to more people using their influence for the good.
[
Refinery 29
 and 
Nylon
]
Photo courtesy of Ariana Grande's Instagram account
Follow Preen on Facebook, Instagram, Twitter, Snapchat, and Viber