I know what you're thinking: What's so different about another restaurant serving up comfort food? Chef Vicky Pacheco of Flatiron 1771 knows it too. "In reality, everyone has their own definition of comfort food. Mine is bangus (milkfish). But when you dine out in search of comfort, you hardly do it alone or limit the servings you get. That's why I thought of comfort food favorites that cater to even kids and is meant for sharing."
Located in the newly-minted Uptown Mall in BGC, Flatiron 1771 is the family-friendly relative of Chateau 1771 and Sentro 1771. Named in light of the menu's focus on griddle cooked dishes, it's meant for casual dining before perhaps a long day of shopping or after hearing Sunday mass. Decked out to be a hip joint with a glass ceiling and mismatched chairs, you'll find it as an easy spot among other more intimidating restaurants in the area.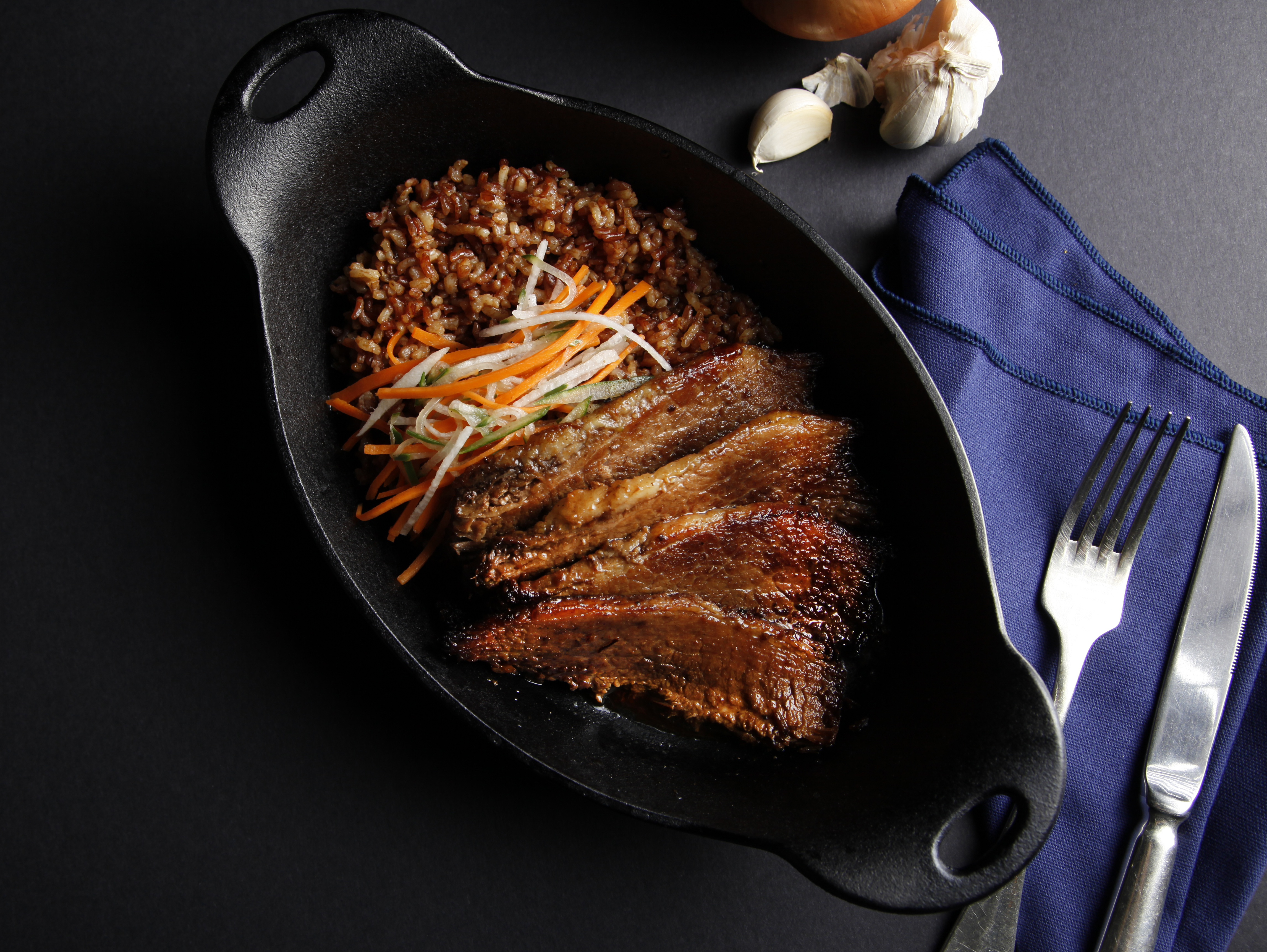 The specialty of the house is the Flatiron 6 (P850) which is a slab of US beef brisket slow-cooked for six hours, griddle-seared, and served with brown and red rice with cucumber-carrot slaw. "It took me so many revisions to get this dish just right. Since our soft opening in May, I was printing a new menu everyday and trying out different ways to serve this brisket," says chef Vicky. I expected the beef to melt into your mouth but I found that it still a had a bit of a bite yet was juicy. This is good if you're really looking for a huge meal to savor.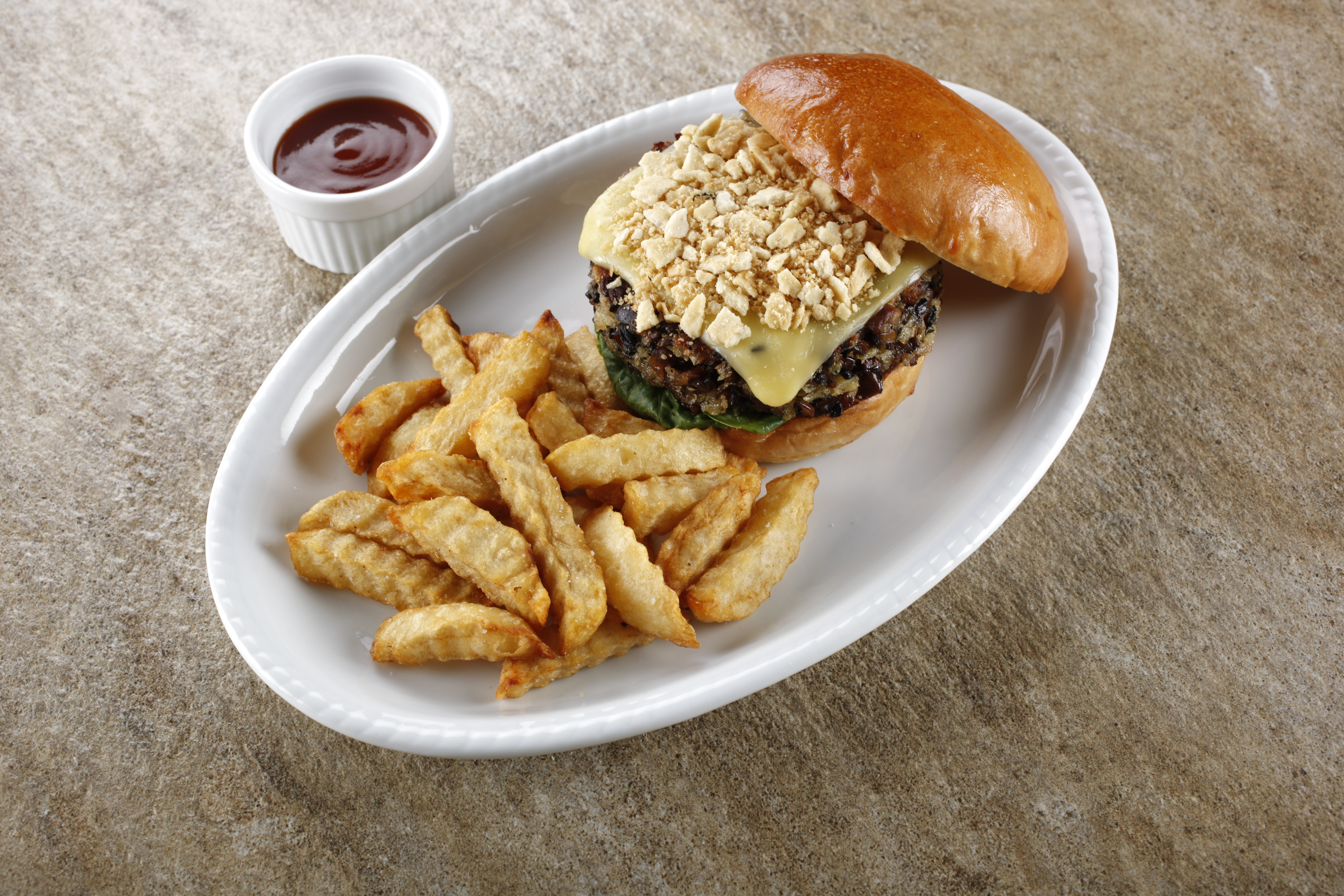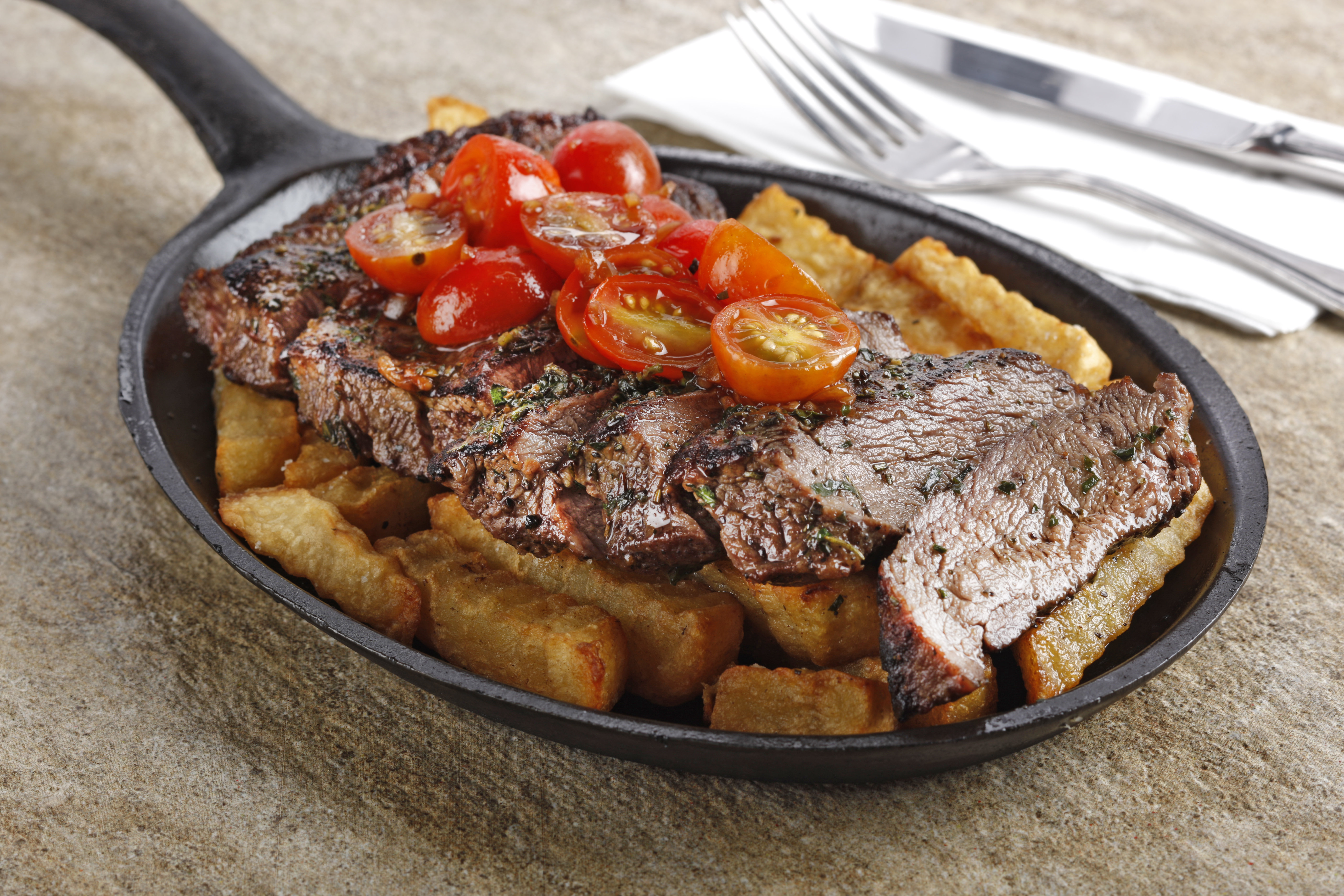 Other old-time comfort food dishes are the Flatiron Burger (P525) which is about two inches tall with most of the high coming from the thick patty of US beef chuck. It may come off as a bit bland to some but I'd like to think it's more about creating a burger sans distractions of three kinds of cheeses with another bacon-barbecue hybrid sauce. This burger is more straight to the point, flavored only by herb butter served on a bed of lettuce, grilled onion & tomato in a potato bun. If you're the steak-and-potatoes kind of person, the Flatiron Steak (P1,250) is right up your alley as a 300-gram US steak cut is cooked quickly on the griddle and drenched in cherry tomato Worcestershire balsamic sauce and served with a side of fries and green pea mashed potato.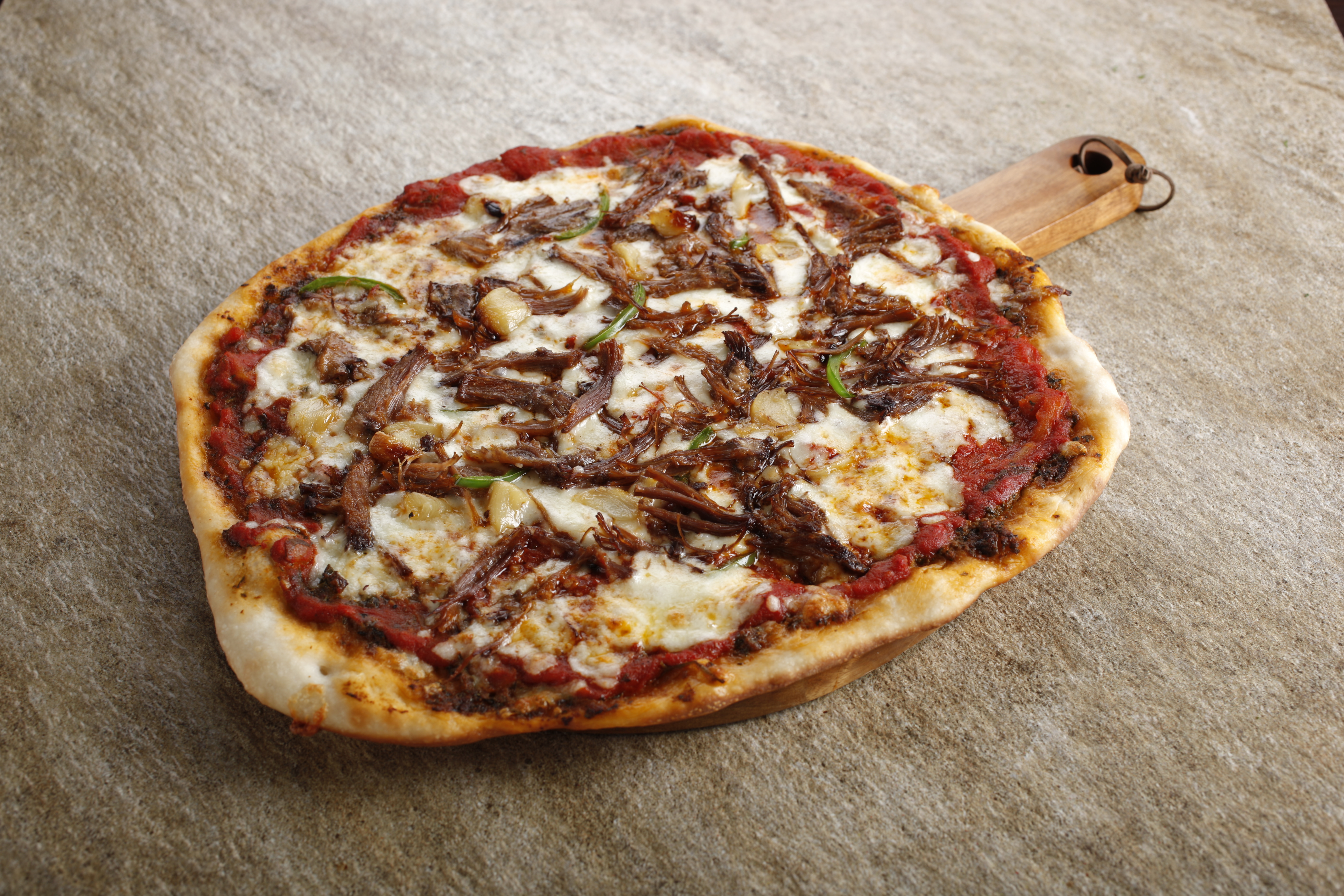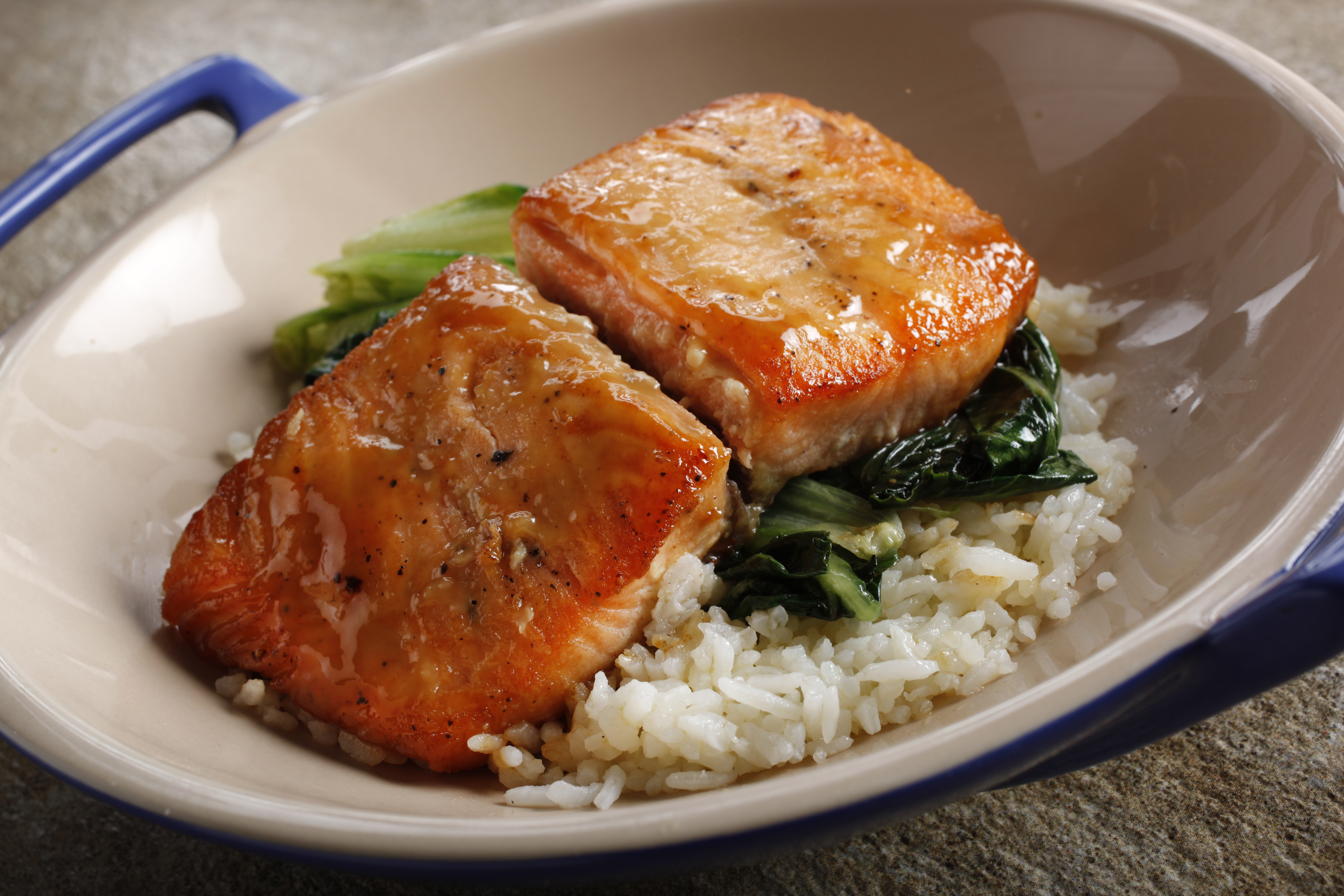 A few of chef Vicky's experiments, on the other hand, cater to that very specific taste craving. For those in need of a salty and crispy treat, the GAB Pizza (P450) topped with garlic, anchovy, and brisket flakes is meant to be an appetizer but one could easily devour this on their own. I know I almost did. For those of you who love fish, I think you'll like the remixed version of sinigang na salmon sa miso with the Miso Glazed Salmon (P575). A thick slab of broiled salmon with a subtly salty miso glaze is best if you're not into beef and if you want to try something new yet familiar.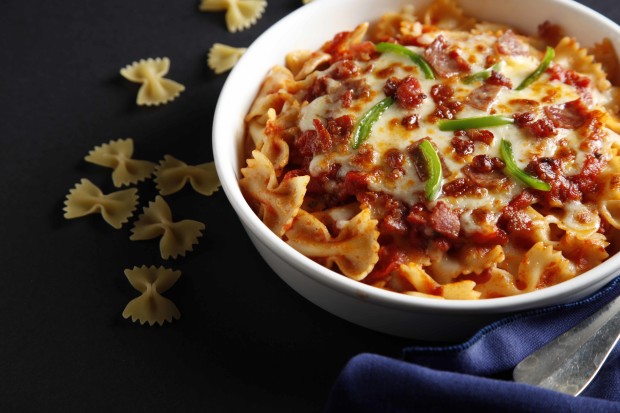 As I mentioned earlier, Flatiron 1771 thought of families with kids in mind and you know they made good on their promise with the Pizzaola Pasta (P395). This is best on a down and out day especially if you want to feel like a kid again as bowtie pasta is mixed with neopolitaine sauce, bell peppers, salami and bacon. Is it sweet and cheesy like your childhood? You bet it is.
If you're not crazy about stuffing yourself silly, you can go light and hearty with options like the Pomelo Orzo Salad (P300) or the Manhattan Seafood Chowder (P290). I particularly liked the chowder with its thick soup and how it was filled with servings of fish, clams, and bacon.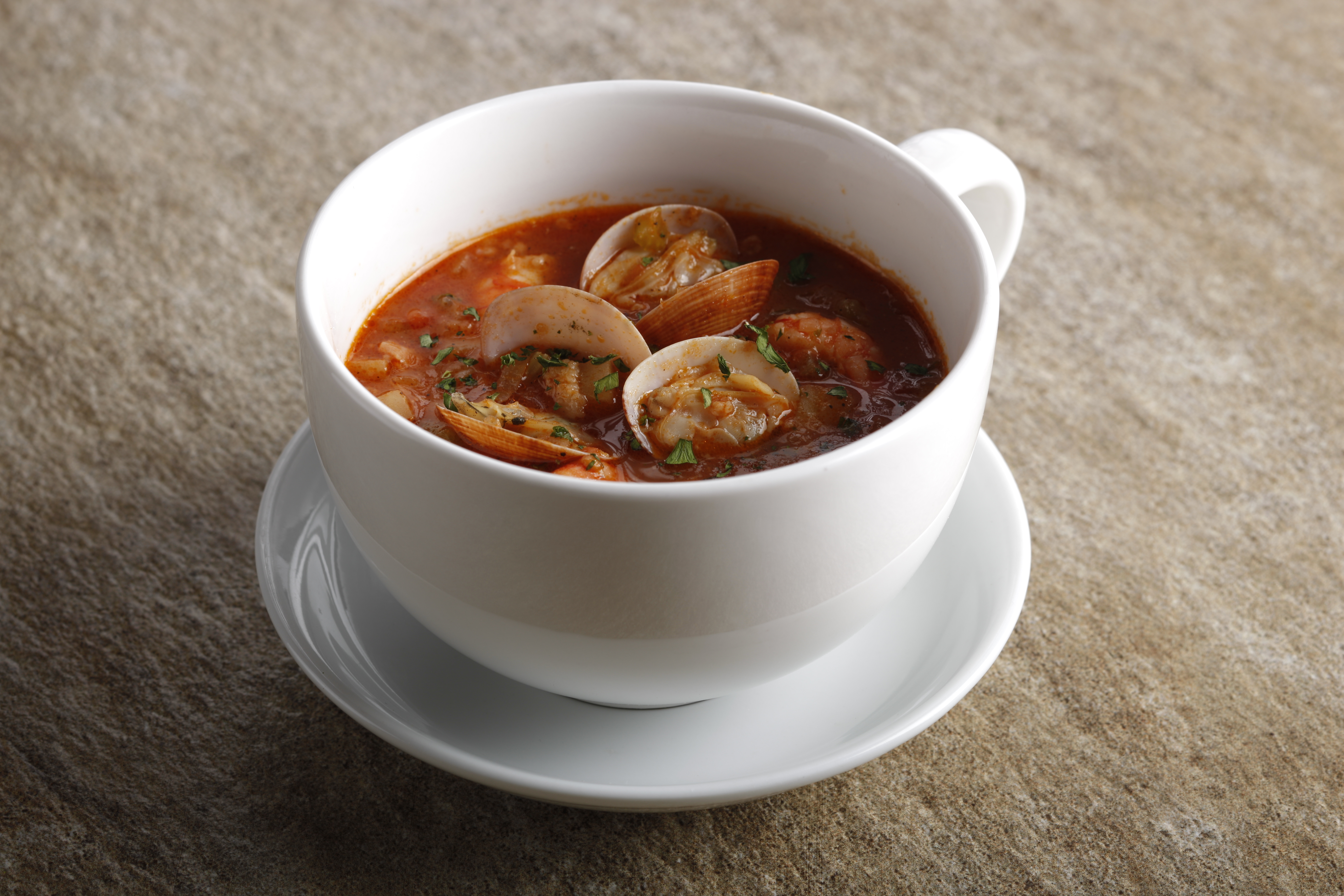 For the finale, dessert came in the form of the Intense Brownie Burger (P560). It was almost like committing yourself to eating a whole cake, which is not bad if you need it. Two Swiss chocolate brownies sandwich a scoop of coffee ice cream with cream cheese sauce, topped with chocolate mocha sauce, toffee sauce, and cashew brittle shards. Is it for sharing? Yes. Did I want to share it with the people in my table? Hell no.
My final word? The prices might be a little steep as compared to other casual dining spots but they do really mean that servings are meant for sharing. It's not worth a trip all the way to Taguig if you live farther up north or deeper down south but it's definitely a good option if seriously need a fool-proof meal.
Flatiron 1771. U/G Uptown Mall, Megaworld Boulevard corner 36th Street, Uptown Bonifacio, Taguig City. (02) 802-5458. Open from 10 a.m. to 10 p.m. For more information, visit their website.