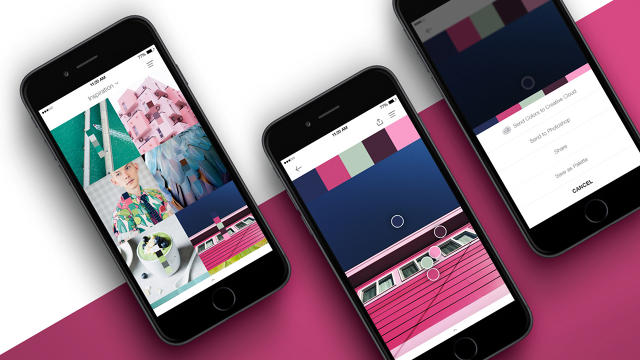 Pantone launches its newest app Pantone Studio which helps you become a color expert with  the help of your phone. Available at the Apple Store, design geeks and visual artists will now be able to know the breakdown of every color they see in real life by snapping a photo in the app.
You can then link this info to the Adobe Cloud so you can have the template of the color ready for your next project. Other features of the app are color guides of thousands of hues, updates on the new developments at the Pantone Color Institute, and a color wheel suggestion tool if  you get stuck on which color goes well with that pineapple yellow.
The app can also help our fashion designers with a function to present colors as if it were a fabric swatch and how it would behave with other colors and textures.
Photo courtesy of Fast Company