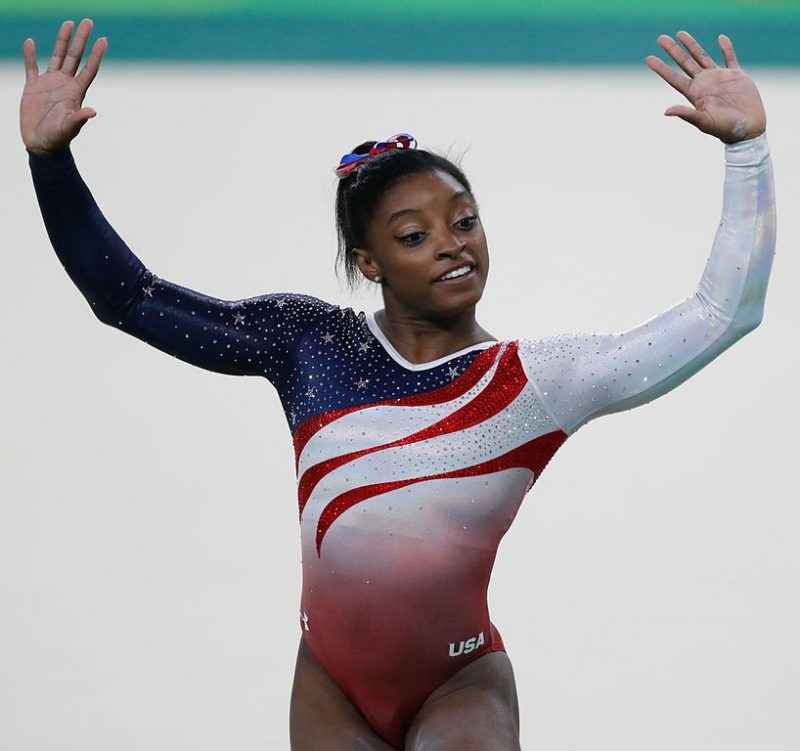 Two commentators Mark Simone and Bo Dietl debated about the looks of female Olympians like Simone Biles and Simone Manuel instead of talking about their success and achievements. You totally missed the mark, Fox News.
Every second of that video made me cringe as I watched two men talk about women's physical appearance and they even asked the male Olympians like Michael Phelps to do the same—look good when you accept that medal.
"The whole point of the Olympics, the whole reason for this training, for this work to get there, is product endorsements," said Mark. It did not stop there, Bo added fuel to the flame by talking about zits on their faces and saying, "I like to see a person who wins that gold medal go up there and look beautiful." As if their medals and record-breaking performance are not enough.
To clarify, female athletes who choose to wear makeup do it because they want to, because they are empowered and they feel much more confident—and there is nothing wrong with that. But if one chooses not to do it, do not give them flak.
The Fox News segment was based on the piece published on USA Today and I suggest you read that instead of listening to those two men.
[
Nylon
]
Photo by Fernando Frazão/Agência Brasil via Wikimedia Commons
Follow Preen on Facebook, Instagram, Twitter, Snapchat, and Viber