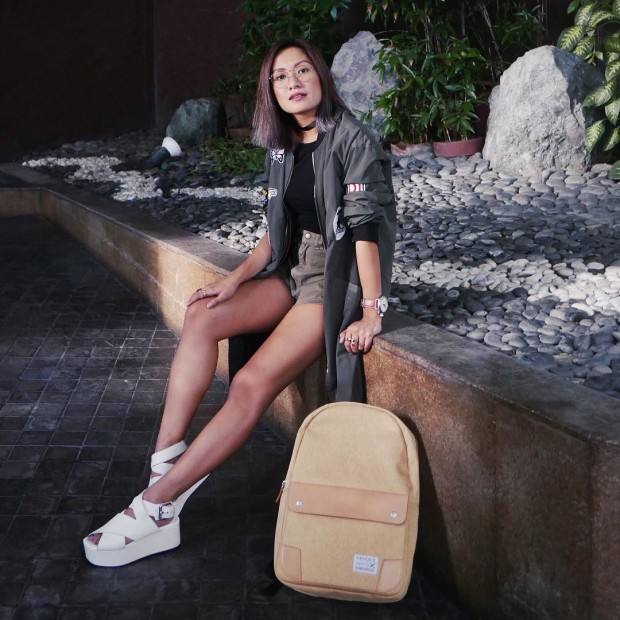 Social media was a mess yesterday after Laureen Uy made an innocent mistake on live television last Sunday.
During a segment on Kapuso Mo, Jessica Soho which featured Pokémon Go, Laureen mentioned the wrong type ("water" instead of "grass") while pointing out her favorite character, Bulbasaur.
Netizens quickly ridiculed her for the mistake―some were innocent while others were already bullying her. Seriously? Over something so simple?
Laureen did apologize for the error, even clarifying that she's a fan of the game and wasn't paid to say something about it. She even made light of the situation by taking a screenshot of her playing it and even posting it on Snapchat.
I feel like I need to apologize to all the Pokemon fans for what I have said. Sorry po nataranta lang 😂🙈😅 #GrassTypePoSiBulbasaur

— laureen uy (@laureenmuy) August 14, 2016
@n1codavid by the way, di ako bayad. I promote it because I love it. Chill ka lang beh. Kain ka ice para lumamig ulo mo 😊 — laureen uy (@laureenmuy) August 15, 2016
Nakita ko si Bulbasaur sa GB. Sabi ko sorry sa lahat kung nasaktan ko man siya. Nilet go ko nalang siya… pic.twitter.com/tXLtjFROFU

— laureen uy (@laureenmuy) August 15, 2016
Her siblings Vince and Liz also supported her through Twitter.
We all make mistakes. If you admit to making one, that counts for something. Let's #StopTheHate already pic.twitter.com/ojU48LqBYv — Vince Uy (@vince_uy) August 15, 2016
I want to play Pokemon Go tuloy. I want to see Bulbasaur. Curious me. 🌱

— Liz Uy (@lizzzuy) August 15, 2016
It's not new anymore how much people take it too seriously whenever someone makes a small mistake, especially if it's a known celebrity. We just wish that people won't "geek-shame" them for their interests and for making errors on topics that they're passionate about.
Photo courtesy of Laureen Uy's Instagram
Follow Preen on Facebook, Instagram, Twitter, Snapchat, and Viber