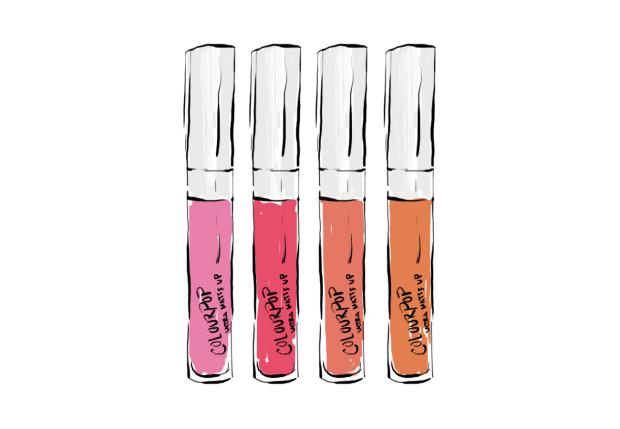 Every woman needs a matte lipstick or two that'll last them the whole day. Recently, I've been stocking up on different shades of mattes, and the latest addition (and probably my new favorite for the next month) is the ColourPop Ultra Matte Lip in Stingraye―a collaboration with beauty vlogger Raye Boyce of ItsMyRayeRaye which a pink-purple shade. Sadly though, this shade is limited-edition and you can't find it in their website anymore.  But don't worry as ColourPop has an array of other colors to choose from.
Now, this product has been getting a lot of hype recently―mostly for being a good quality dupe for the Kylie Lip Kits. Another reason is that they have almost the same formula and are sold for a lower price. But the question is: Is it worth the hype and is it worth opting for instead of the coveted Lip Kits?
Quality
In terms of consistency and coverage, ColourPop can do the job in one dip. The long wand can get enough product to coat your lips in a few swipes. It does dry quickly but it leaves a slight stickiness to the lips whereas the Lip Kits have a soft powdery finish.
But does it last a long time? Not really. Although the color stays a long time, it does tend to chap and fade especially in the middle part of your lips after a few hours.
Also, a quick warning: You shouldn't apply more layers if you don't need it because it tends to feel chalky and dry on the lips after some time. One thin layer is good!
Price
A ColourPop Ultra Matte Lip only costs $6, roughly around P400 at most, and it's pretty cheap compared to the $29 Kylie Lip Kit. However, for those who are willing to shell out $29, it's not a bad deal considering that the Lip Kit can last longer than ColourPop. But if you're only looking to play with different matte shades for a cheaper price, then it won't hurt to opt for the Ultra Matte Lip.
You might also be thinking: "It's expensive because it has a matte lip pencil. ColourPop doesn't have that." If you're persistent about having a lip pencil, ColourPop also has an array of them for only $5.
Is it worth the hype?
Although there have been mixed beauty reviews about some ColourPop products being inconsistent in their formula, the Ultra Matte Lip so far has met my expectations for a $6 product. So if you've been looking for a cheaper substitute for the Lip Kits with a similar finish and easier to get, you might as well get a liquid lipstick from ColourPop. But of course, get whatever you think is better in your opinion—we won't judge.
Meanwhile, as I'm writing this, I'm waiting for another shade to arrive and I'm hoping that it's as good as Stingraye.
Additional reporting by Jacque De Borja
Art by Dorothy Guya
Follow Preen on Facebook, Instagram, Twitter, Snapchat, and Viber