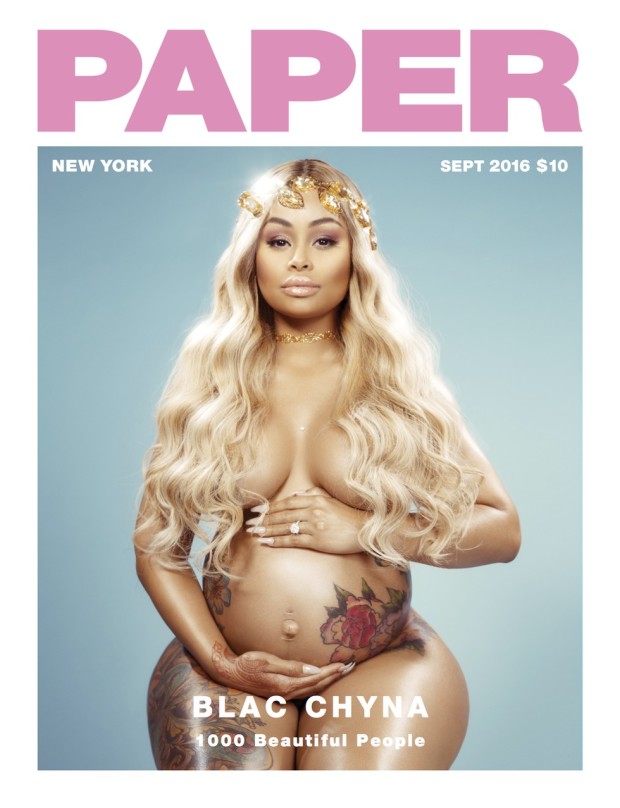 For Paper Magazine's latest issue, Blac Chyna poses on the cover wearing nothing but a few accessories and her growing baby bump.
The photos, shot by Charlotte Rutherford, shows Blac Chyna posing and wearing pieces like an ornate gold headband from H. Crowne, lace Jaime Lee gloves, and even a Dior choker. You can also see her wearing two different robes from Palace Costumes which had lace and feather details.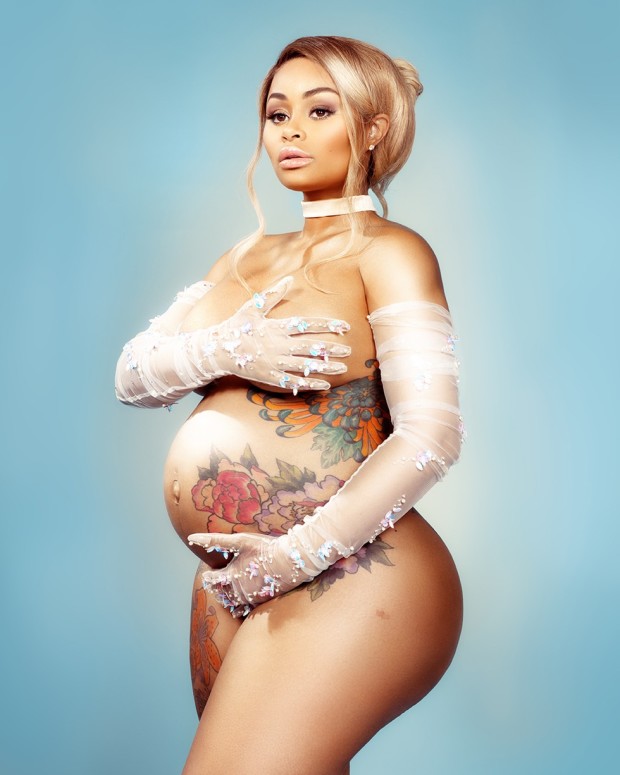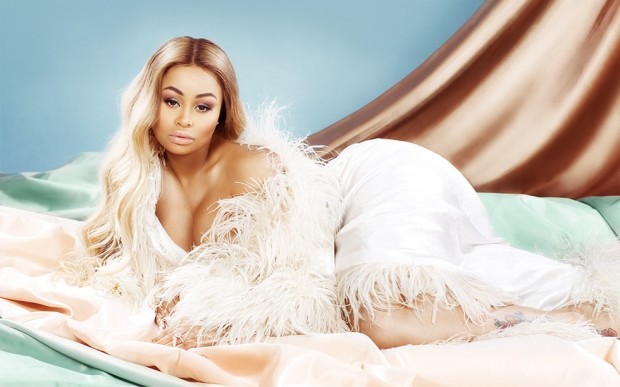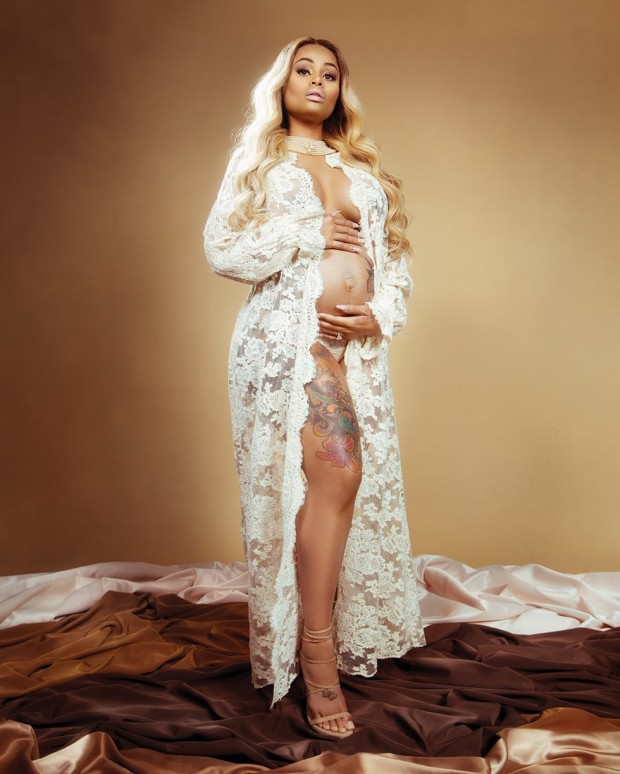 According to Paper managing editor Abby Schreiber, they wanted to highlight Blac Chyna's pregnancy in the photos and through the styling. "Obviously we knew she was pregnant and we worked with our fabulous photographer Charlotte Rutherford who has worked with us a few times before," she tells E! Online. "We brainstormed with her some ideas and she put together a mood board that kind of highlights Chyna's pregnancy and kind of had a style in very sort of feminine, elegant way that definitely incorporated nudity and was sexy but was done in a very sort of elegant, classic way…It wasn't like in your face sexy."
If you ask us, we're loving Blac's photos right now―not as wild as Kim Kardashian's (who was also at the shoot to give some encouragement) but still pretty to look at. Maybe we can see a BTS of this on Rob & Chyna once it airs. Just saying.
[
E! Online
]
Photos by Charlotte Rutherford for Paper Magazine
Follow Preen on Facebook, Instagram, Twitter, Snapchat, and Viber