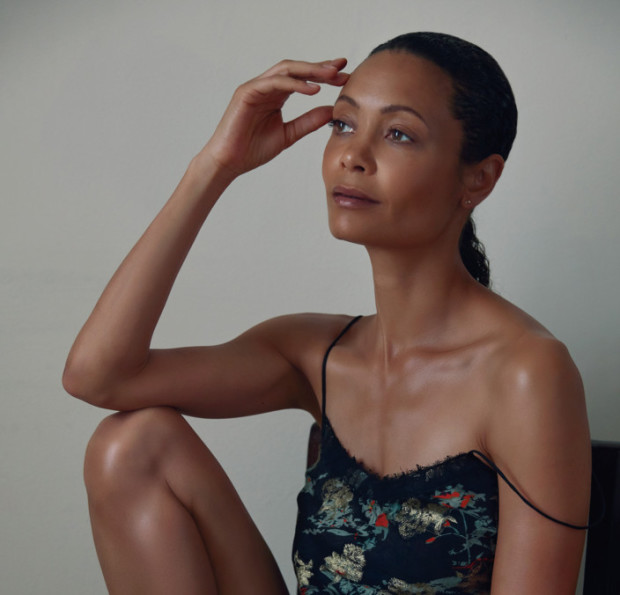 If you think that sexual abuse during casting calls doesn't exist, let Thandie Newton prove you wrong. The Mission: Impossible II and Westworld actress shared her traumatizing experience with a director during the early years of her career.
In an interview with W Magazine, Thandie recounts, "A director, on a callback, had a camera shooting up my skirt and asked me to touch my tits and think about the guy making love to me in the scene. I thought, 'Ok, this is a little weird,' but there was a female casting director in the room and I'd done weird stuff before so I did it."
Thandie's encounter with the unnamed director didn't stop there. She adds that a producer later told her that the same director showed her audition tape to them. "It turns out that the director was showing that audition tape to his friends after poker games at his house. And they would all get off on it."
That's pretty scary, if you think about it. What if this happens to other aspiring actresses who are just starting out? This is why Thandie decided to share her story to hopefully stop sexual abuse perpetuated by directors.
"I was so so naïve when I started out and I realize now that we have to prepare our kids— I've got two beautiful daughters, one is 16 one is 11. So many people in our business, they don't want to be the ones to say something that's a bum out because then they become associated with a bum out and nobody wants to read about so-and-so because they're always blabbering on about a bum out," Thandie says.
[
W Magazine
]
Photo by Mona Kuhn for W Magazine
Follow Preen on Facebook, Instagram, Twitter, Snapchat, and Viber