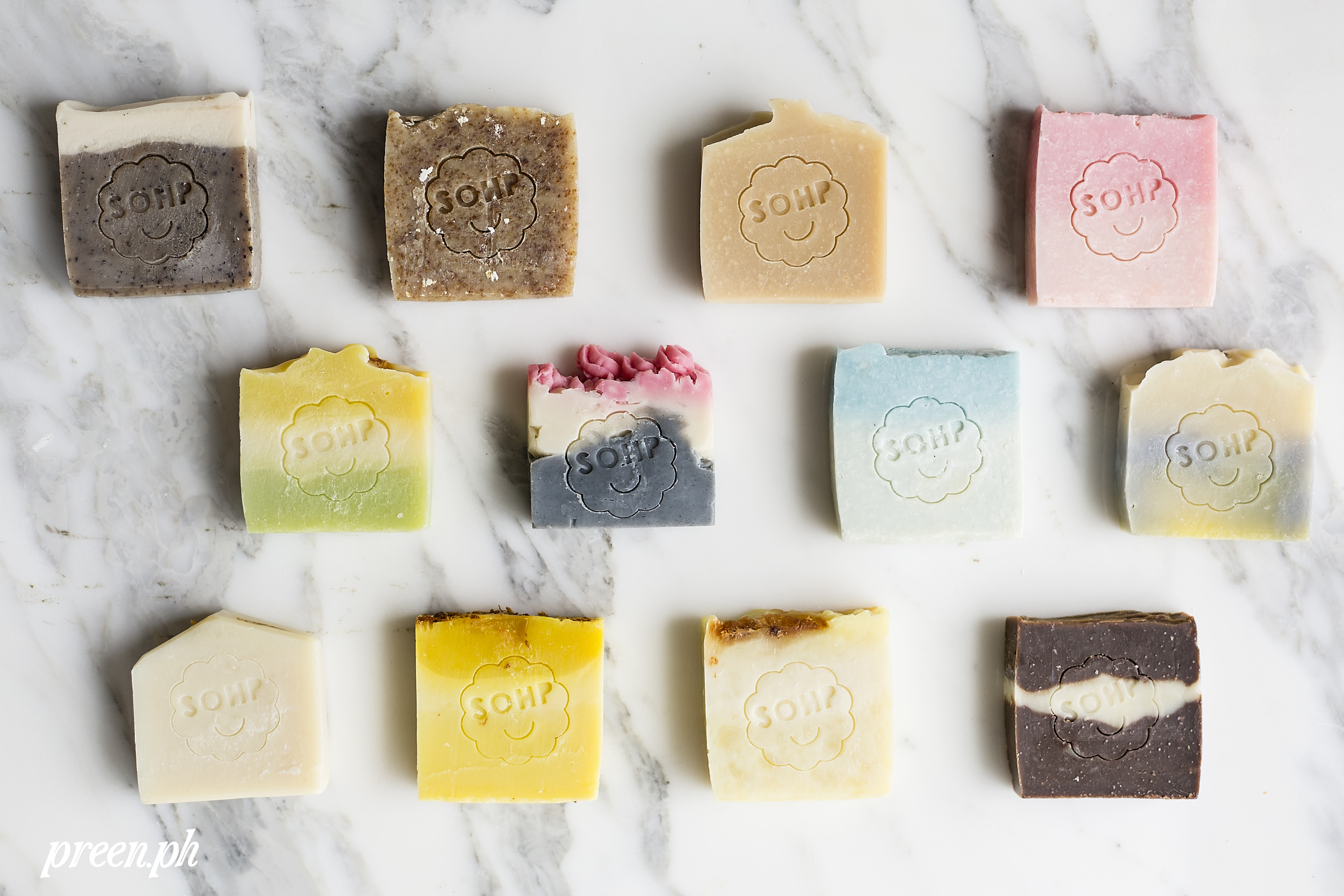 The beauty industry is so saturated with products but still, it's hard to find the perfect match. What's one to do in that case? Make your own, of course. Gretchen Gamboa of SOHP (Soaps of Happy People) thought of the same thing last May when she decided to put up her handmade soap business. From a small hobby, she now has 13 different soaps from honey oatmeal, charcoal rose, to cute lemon scented bath bombs.
Gretchen recently popped in the Preen HQ to teach us how to make a delectable choco-peppermint soap and essentially the basics on how to create our own beauty soap. Talk about custom-made.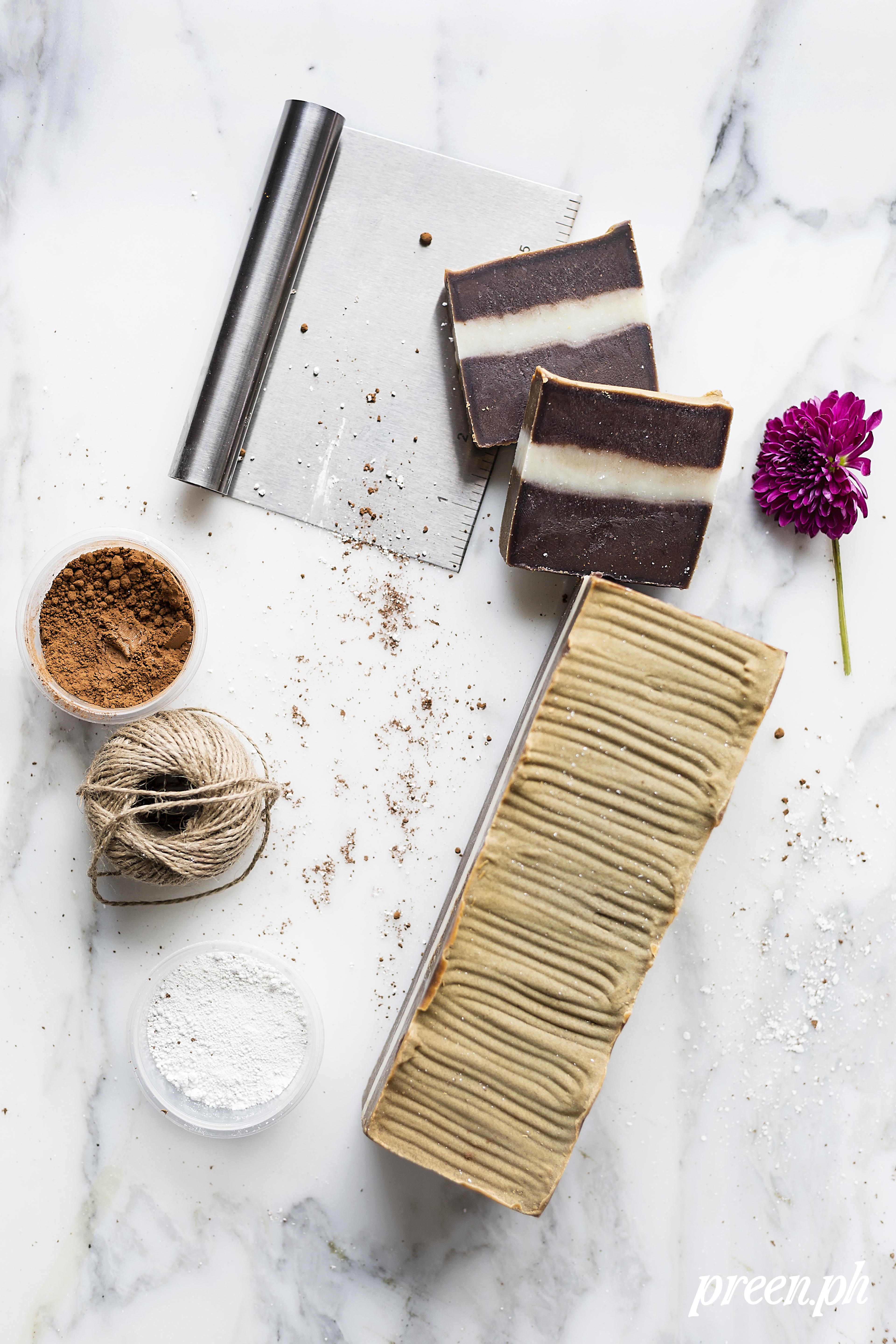 Choco-Peppermint Soap
Ingredients
Caustic soda (Can be found at craft shops)
Water
Coconut oil
Palm oil
Olive oil
Pure cocoa powder
Peppermint essential oil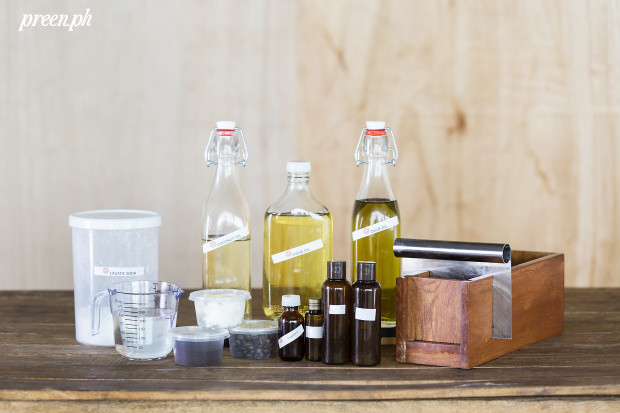 Materials
Mixing bowl
Spatula
pH strips
Wire whisk
Electric hand mixer
Measuring cups
Rubber/wooden baking molds
Plastic Wrap
Towels
Procedure
1. Prepare your lye. Lye is made of caustic soda and water. It is found in most soaps and it's what bonds the ingredients together.  It's toxic when at its base level, so don't forget to wear an apron, gloves, and mask while preparing it. Wait for the lye to reach room temperature before moving forward.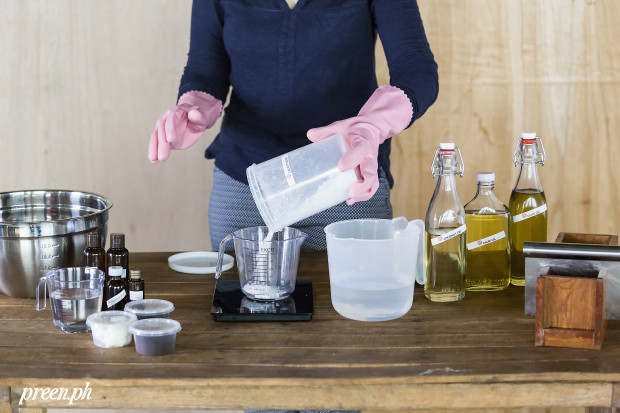 2. Add in your oils: palm, olive, and coconut. The measurements of which depend on your personal needs. Olive oil is known for moisturizing, coconut oil for nourishing, palm oil for smoothening.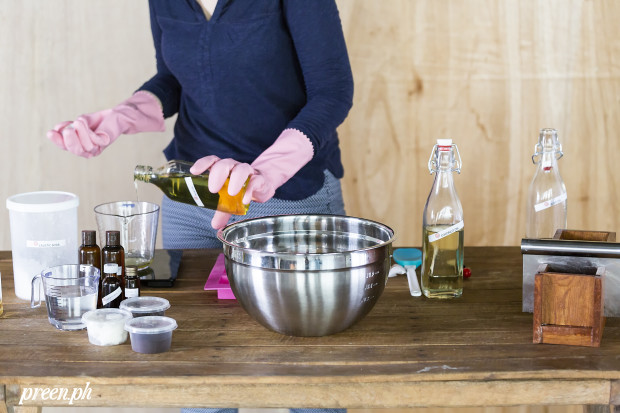 3. Mix the lye and oils together until the mixture reaches a creamy, condensed milk color and consistency. Use an electric hand mixer to make the process more efficient.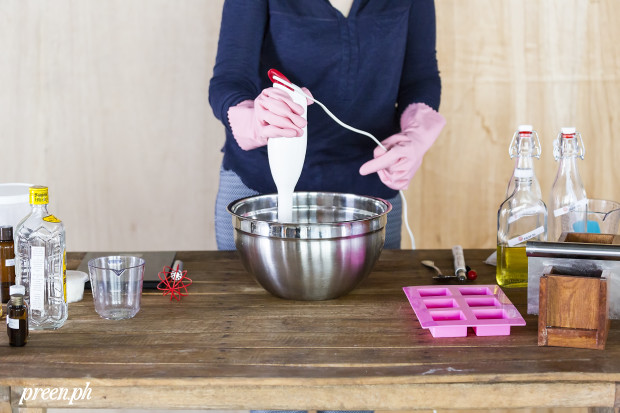 4. Add your cocoa powder and peppermint essential oil. Again, the amounts of which are up to your discretion. You can also add other ingredients at this point like shea butter or argan oil for softening or coffee grounds for exfoliation.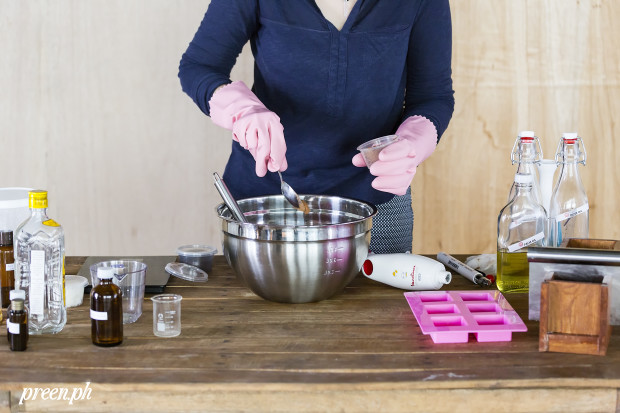 5. With your wire whisk, mix together all the ingredients thoroughly.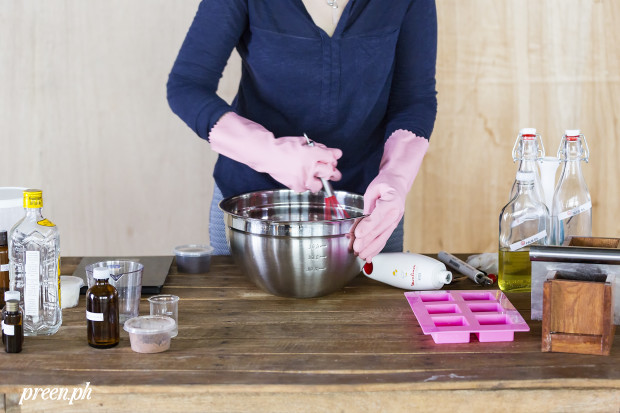 6. Pour your mixture into your chosen mold. (You can can even use heart-shaped silicon molds!)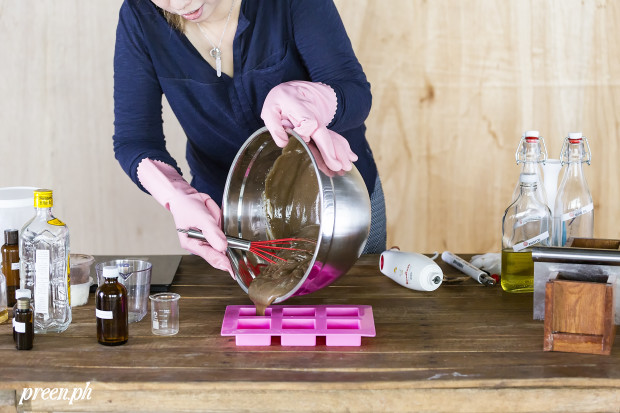 7. Cover the filled molds with plastic wrap on top and a folded towel. Let it sit for 24 hours.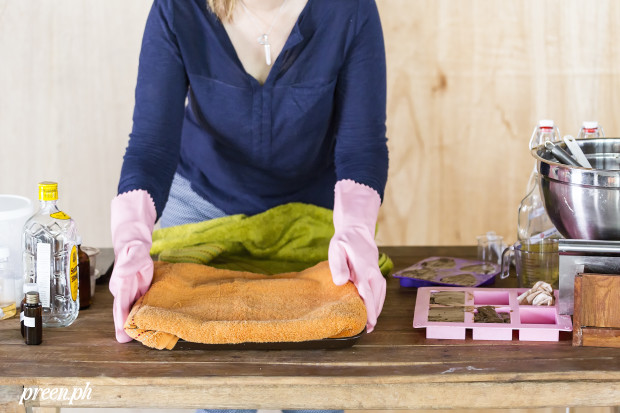 8. After 24 hours, you may pop out the soap but you have to store them for three weeks before you can use them to let the pH level balance. Use a pH strip to test out your soap, if you did it right, the strip should turn blue. You can get pH strips at any leading drugstore.
9. Once you've got this method down, you can experiment with different shapes, colors, and combinations depending on your skin's needs.
SOHP (Soaps of Happy People). For more information, visit their Instagram page.
Photos by RG Medestomas
Follow Preen on Facebook, Instagram, Twitter, Snapchat, and Viber