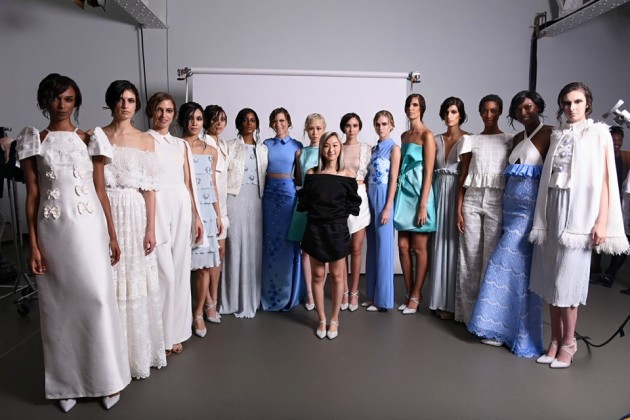 Filipino designer Rosenthal Tee continues to draw the NYFW crowd in for the second season in a row with her spring/summer bridal collection "The Girl, Sisa."
"Coming back to show in NYFW definitely felt more serious the second time and I wanted to really create a strong collection that would create the unique visual look of my label," Rosenthal tells us.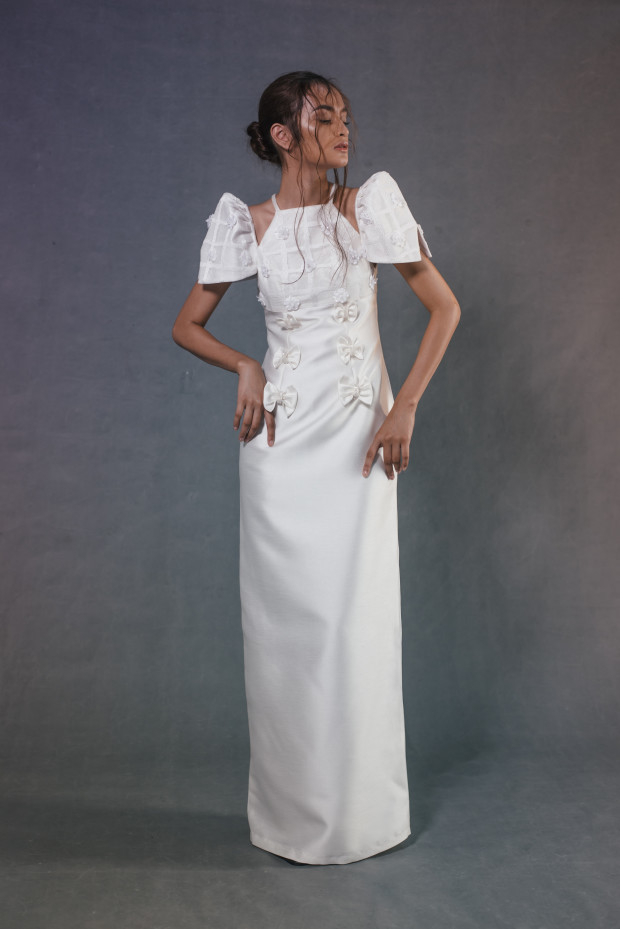 Based on the name itself, Rosenthal grabbed inspiration from Filipiniana clothing by incorporating butterfly sleeves, which are commonly seen on terno dresses, and combining lace with hand-sewn sampaguita embroidery. There were even details that were similar to the traditional barong style. She also played with flowy fabrics to create delicate skirts, trains, and even oversized sleeves.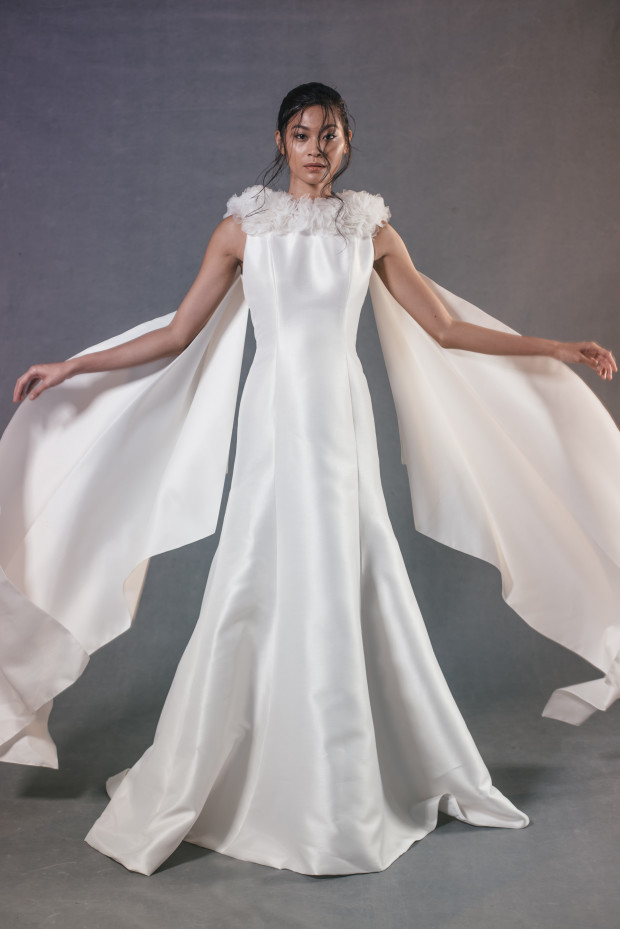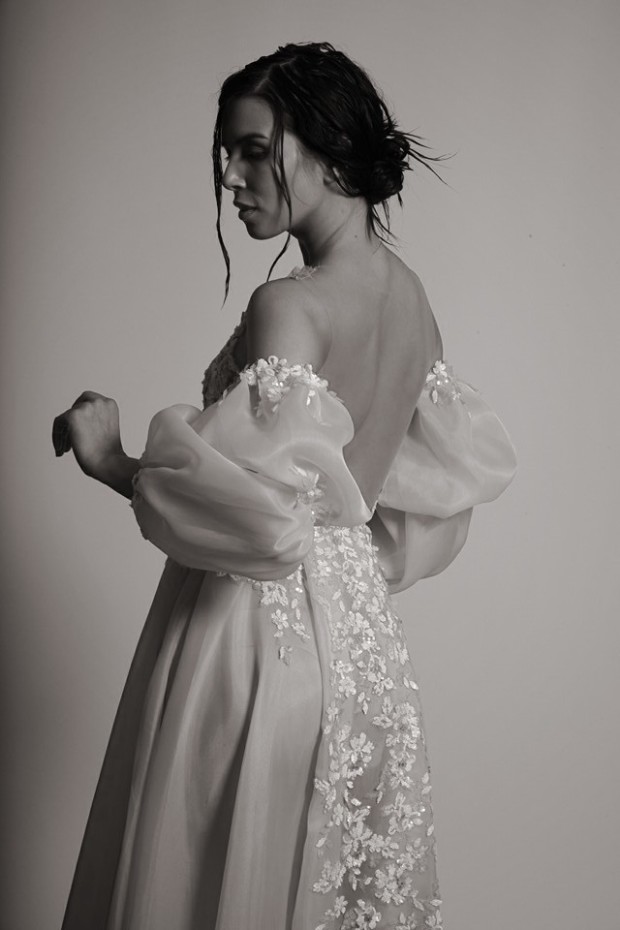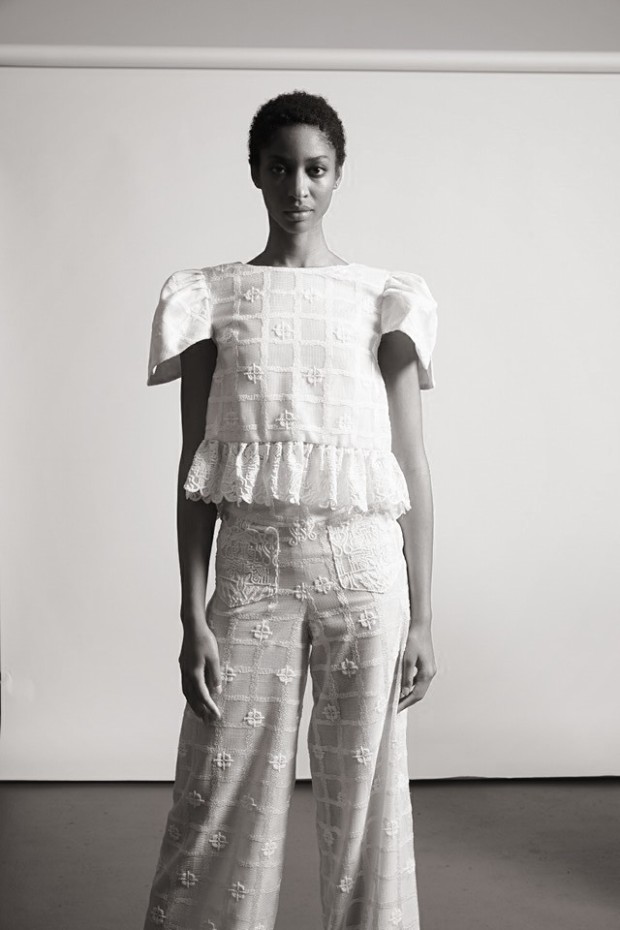 "For SS17 I really went back to my roots. I am Chinese by ethnicity but I definitely grew up Filipino and this time, I wanted to reimagine the Filipina my way. The collection is called 'The Girl, Sisa' and I essentially played around this fused characterization of Sisa, the crazed obsessive, and Maria Clara, the delicate beauty (of Jose Rizal's iconic novels)," she says. "The imperfection of these two characters and their perceived strengths and weaknesses is what makes them beautiful and so I set this one woman on a quest to discover and accept the duality of both the wild and the controlled tendencies of her femininity through a 33 look collection that begins with separates and slowly ends with gowns."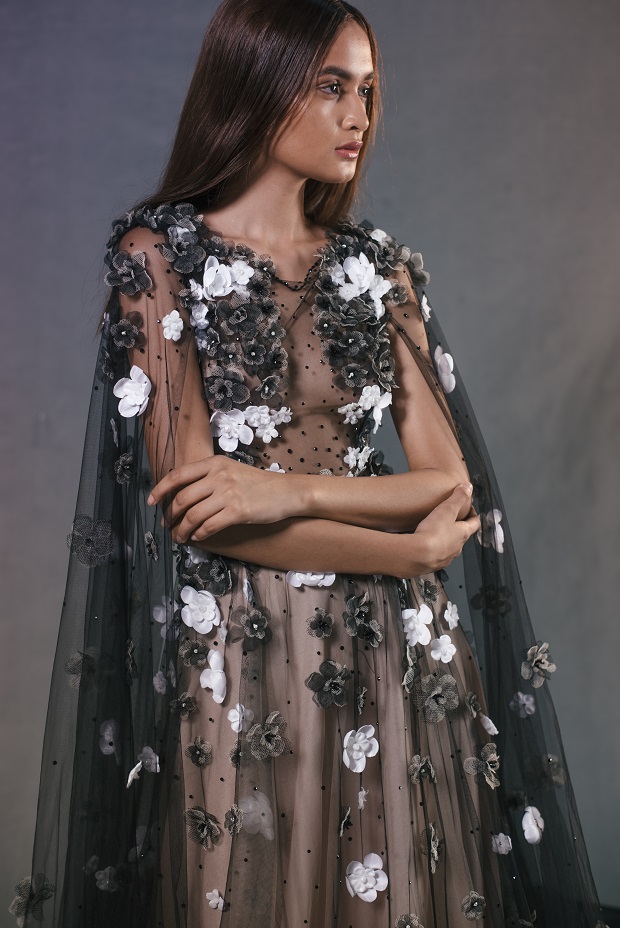 The flowy and floral elements seemed to be a crowd favorite as each dress followed the movement of the models―creating a graceful effect on the runway. But what probably caught everyone's eye was the final look which was a sheer dress peppered with white floral embellishments and a long train.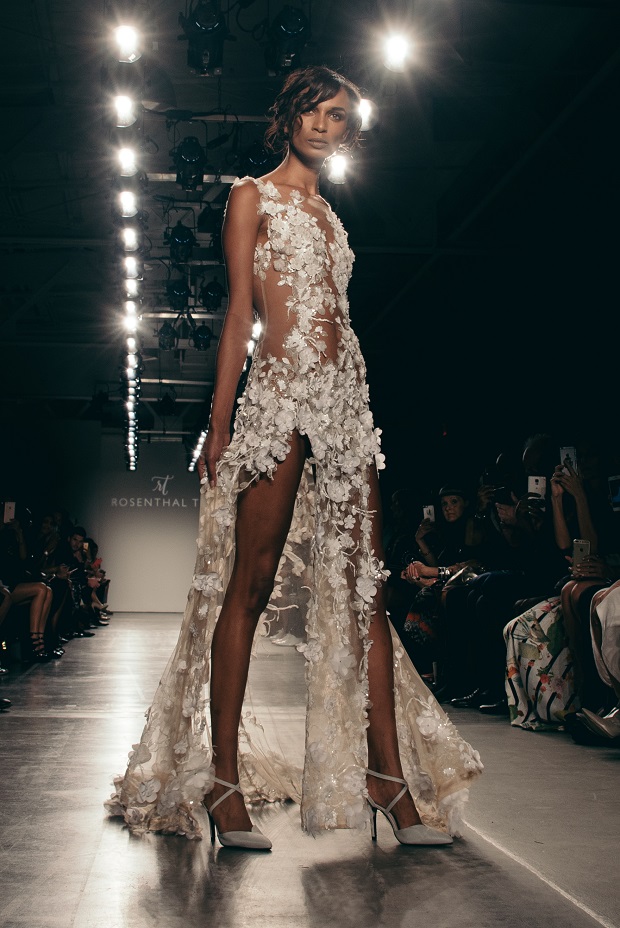 Other trends seen in her collection were halter, and off-shoulder ensembles that frame the shoulders and collarbones nicely. But if those pieces seem too chilly for you, Rosenthal also created cover-alls like a bolero with butterfly sleeves and a poncho-like piece fringed with feathers.
All in all, Rosenthal's creations were serene and a head-turner without being too over-the-top with details—each piece had its own moment and you can find an occasion to wear each one.
And after this second successful show from the young designer,  expect to see more from Atelier Rosenthal Tee in the next season of NYFW, as well as other fashion week shows.
Photos by Andrea Beldua and Kara Chung
Follow Preen on Facebook, Instagram, Twitter, Snapchat, and Viber