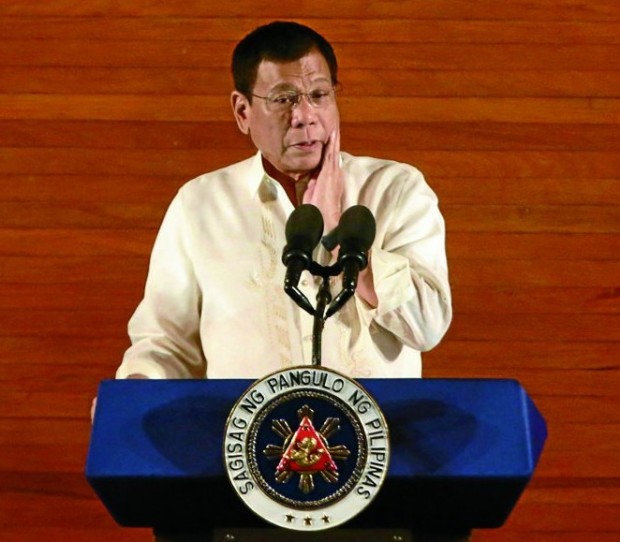 It seems that Pres. Rodrigo Duterte isn't done with the controversies. In a recent press conference, he admitted that he purposely skipped the bilateral meeting between Pres. Barack Obama and ASEAN leaders last Sept. 8. Why? Because he wanted to "disrespect them" after he criticized the extra judicial killings.
"I really skipped that one," Pres. Duterte says. "You just cannot (lecture) a president of a sovereign state. Even Obama. It would have been wrong for him to do that. That is why I disrespected them."
He also denies cursing at Pres. Obama, saying that "son of a b*tch" was not directed at him. He even blames the media for "distorting his words."
Although Pres. Duterte already expressed his regret over the said remark, all of this seems like a backlash towards Pres. Obama and other world leaders. I guess he didn't take Sen. Leila De Lima's advice to watch what he says.
[
Inquirer.net
]
Photo courtesy of Inquirer.net
Follow Preen on Facebook, Instagram, Twitter, Snapchat, and Viber