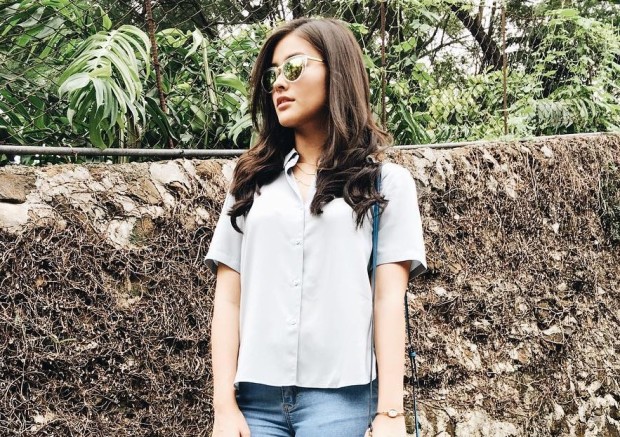 We can't deny it—Liza Soberano is quickly gaining attention internationally. The 18-year-old actress ranked as one of the most beautiful faces in the world and foreign artists seem to be crushing on her whenever they visit here. Let's not forget that her hit TV shows are also watched by Filipinos all over the world.
Recently, her talent manager Ogie Diaz may have confirmed that Liza might be getting projects abroad soon. While there are still no concrete details yet, we thought of a few possible projects that Liza can dive into.
#1 Guest starring in foreign TV shows
Just think: Seeing Liza on hit shows like Pretty Little Liars or Stranger Things. Or maybe there are shows in the works right now where she can fit right in. If not, we're sure she and Enrique Gil will shoot a local show, which will eventually turn into a hit, in another country sometime soon.
#2 Finally get that Mary Jane Watson role
In case you didn't know, there was a whole trend on Twitter months ago wherein fans of Liza wanted her to get cast as Mary Jane Watson in the new Spider-Man film. However, that didn't happen and Zendaya got the role, but that doesn't mean that Liza can't get the role eventually. There's bound to be more Spider-Man films coming in the future and she can grab her chance there.
#3 Become a potential model
She's got the height, the face, and the charisma―so why not go to a few go-sees and casting calls? She already has a portfolio with her many magazine covers and endorsements here. Who knows? She might even pose side-by-side with her #girlcrush Kendall Jenner one day.
#4 Appear in music videos
Liza's already grabbed the attention (and hearts) of artists like Charlie Puth, The Chainsmokers, Selena Gomez, Justin Bieber (who apparently follows her on Twitter), and maybe more. It wouldn't be a surprise if one of them will invite her to star in their new music videos. If she's lucky, she can even sing with them.
#5 Become a worldwide beauty ambassador
We all know that Liza's the current ambassador of Maybelline Philippines along with Georgina Wilson-Burnand. And if she's going to take her career to the next level. she can even become the first Filipina worldwide ambassador for the brand, or even other big beauty brands.
#6 Compete in beauty pageants
Another common discussion among her fanbase is the possibility of Liza joining a beauty pageant and getting the chance to compete abroad. Although her manager Ogie seems a bit hesitant to let Liza join one, we think there's still a good chance for her to represent the Philippines in some way. After all, if Megan Young did it with Miss World in 2013, so can she.
Photo courtesy of Liza Soberano's Instagram
Follow Preen on Facebook, Instagram, Twitter, Snapchat, and Viber