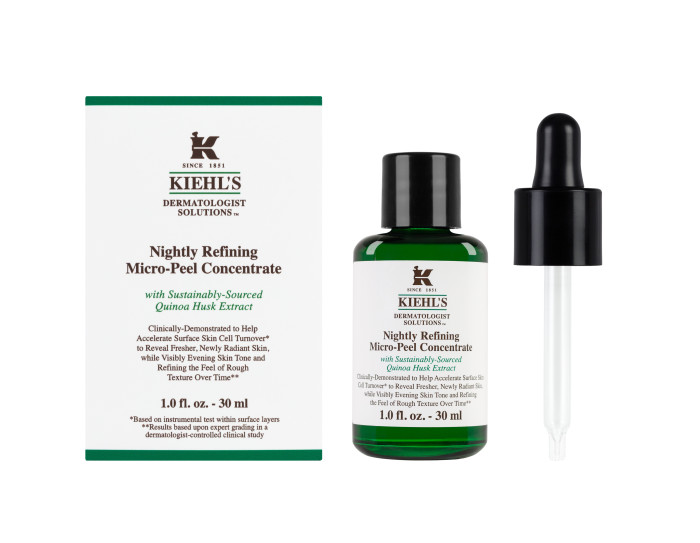 Yesterday was a day arranged by the beauty gods (kidding!) because I was able to discover one product that might just help me with my skin problems. Kiehl's introduced their Nightly Refining Micro-Peel Concentrate (P2,985) that you can incorporate with your existing skincare routine—even if you have sensitive skin.
You simply apply this concentrate after using your toner and serum, and before you apply your Kiehl's Midnight Recovery Serum or your moisturizer. The best part is that it promises no down-time so that means no peeling and tenderness on your skin after using it and you can show up in public right away.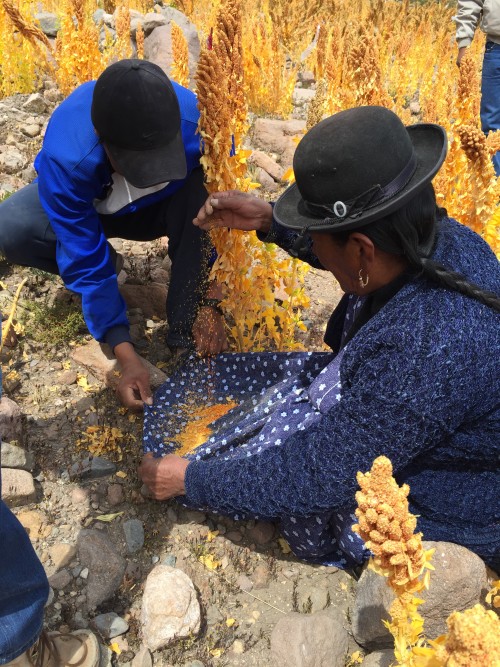 The exfoliating ingredient is made of quinoa husks—the outer shell of your favorite super food—was originally considered as waste. But they noticed that the husks would bubble in activity after being thrown out, only to find out that it actually serves as a gentle exfoliator. It all gets too scientific, so let this cute video explain it better.
I'm the type of girl who gets rough and uneven skin tone when I get stressed or when I use foundation too often. And to make it worse, I'm not the type who regularly jets off to my dermatologist for a peel—may that be chemical or diamond, because I'm simply lazy and I don't like it when my face is tender. So this makes it easier for girls like me. I already swiped some on last night and it's not so bad. I just have to use this religiously for seven days to see results. So let's all hope for the best.
Like any other responsible woman (I'm not rigid about this, how sad), you must always wear sunscreen before heading out because like other peels with alpha hydroxyl acid (AHA), your skin might just get a little sensitive.
If you want to find out more about my experience, feel free to tweet me or simply comment below.
Photo courtesy of Kiehl's
Follow Preen on Facebook, Instagram, Twitter, Snapchat, and Viber