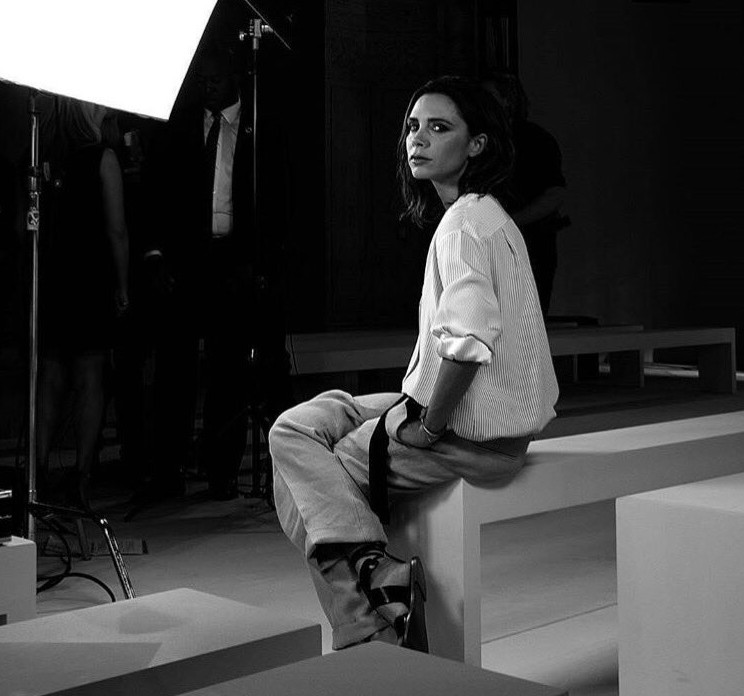 It's not 1996 just because you are seeing Victoria Beckham dance in public as Posh Spice, it's 2016 and this is a little more surprising given her rather uptight persona (an observation). Just a few hours ago, her son Brooklyn Beckham posted a video of Victoria dancing in Times Square—pointing out to onlookers, grooving with Cookie Monster, and throwing her hands up in the air to the tune of "Staying Alive" by the Bee Gees.
Her proud 17-year old son even captioned the video "My mum bringing fashion to the streets…" with the hashtag #coolmum.
The short video was directed and recorded by Victoria's favorite beauty person and hairdresser Ken Paves. They probably shot this after her successful show given her outfit.
C'mon, Victoria. Don't be a tease and produce a full-on music video already.
[
Harper's Bazaar
]
Photo courtesy of Victoria Beckham's Twitter account
Follow Preen on Facebook, Instagram, Twitter, Snapchat, and Viber