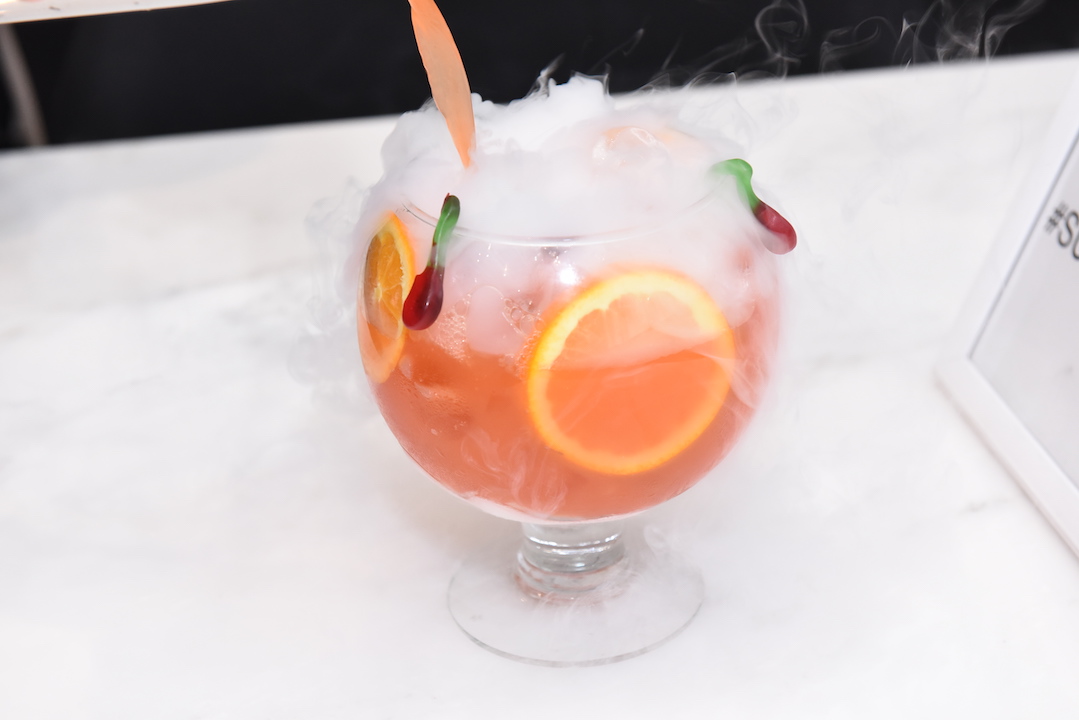 I love sugar. Is that so bad to say in these conscious eating times? Perhaps it is but the cravings come and sometimes, you just need to give into it before getting over it. If the upcoming holidays have got you in the same mood as I am, Sugar Factory might just be the cure.
Located at the ground floor of the Shangri-la at the Fort, Sugar Factory is an import from Las Vegas—which automatically explains the need for show, from sparklers coming out of your sundaes and popcorn spilling out of your drink.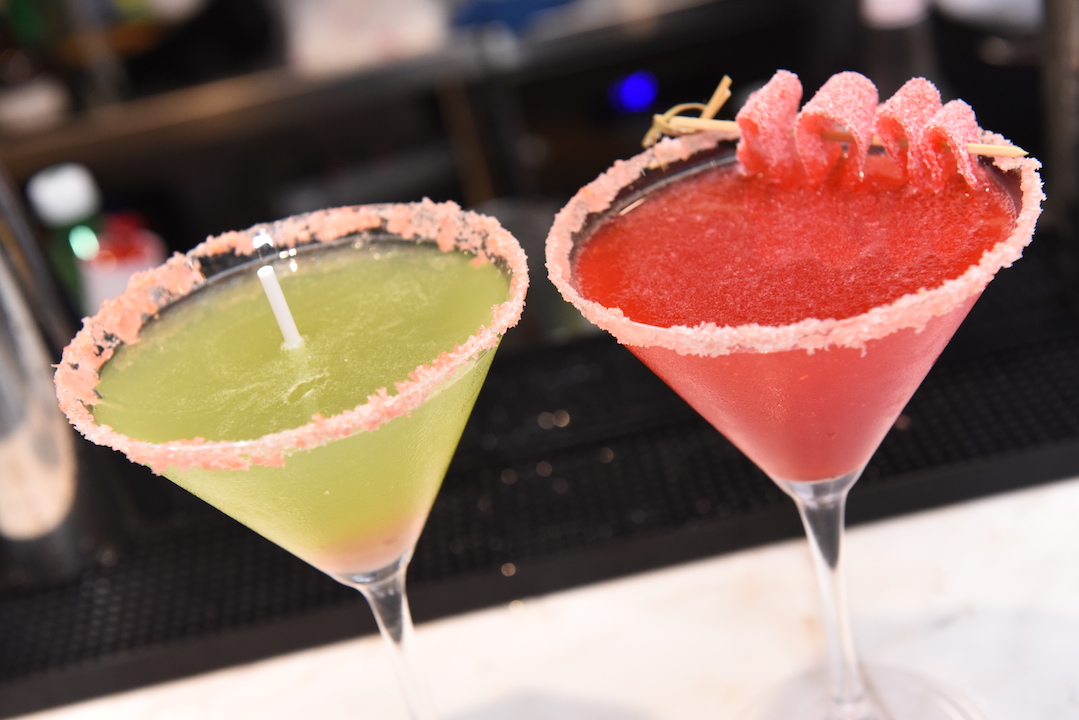 Serving up comfort food such as Red Velvet Pancakes (P420) and Strawberry Banana Waffles (P420), Sugar Factory also infuses most of its drinks with candy. It's the type of thing you order when you want to make the most out of your cheat day. And if you're really up for it, you can order it with alcohol.
A quick and simple choice would be the S'mores Martini (P380). I got it virgin (because I had to rush to the office after) and it was a good chocolate drink that reminded me of childhood. The large marshmallows on top melted slowly to lend a subtle vanilla taste. I suppose adding vodka would be like having a chocolate version of Irish Coffee. So it's a safe choice.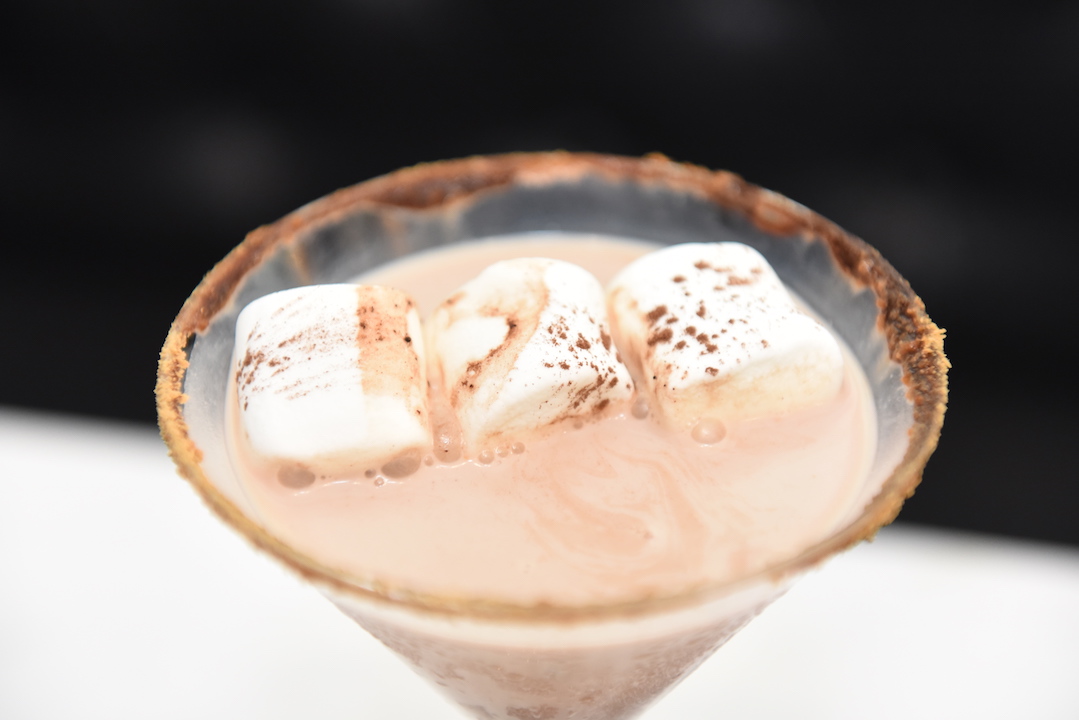 If you want to up the ante a bit, Goblets are offered. These large drinks are a little bigger than your face and they come in five variations: Ocean Blue (P900), Mai Tai (P700), Passion Punch (P800), White Gummi (P1,000), and Lollipop Passion (P1,600). All sweet and spiked, it's good for sharing with your close friends or to just get it for the novelty of having something just a hair smaller than a punch bowl.
I thought I could handle all this until I saw an Insane Milkshake. These tall creations such as the Dulce De Leche came with everything you could think of: vanilla ice cream blended with dulce de leche and topped with whipped cream, waffle cone, unicorn lollipop, and sprinkles in a chocolate covered mug dressed in popcorn. Just look at the photo, if you don't get it.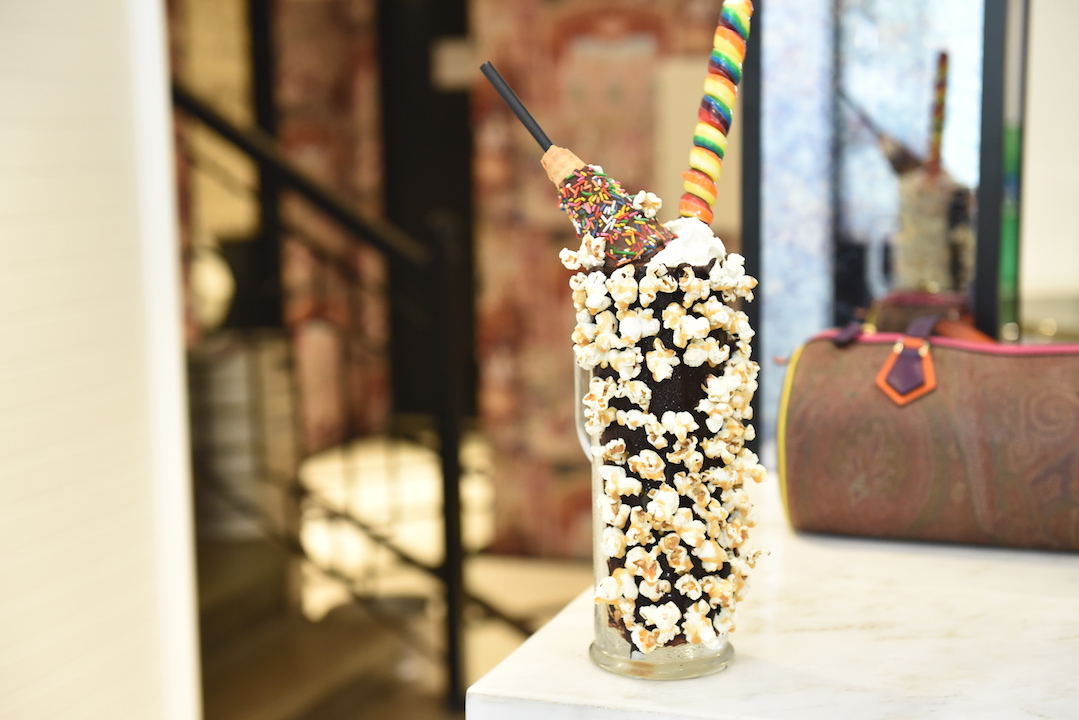 Is it an ice cream in shake form? A milkshake with an ice cream on top? Either way, I feel the presentation is worth a post on Instagram but necessitates some willpower (and a friend or two) to finish. Who would come up with this? Why would you do this? I asked. Then again, I feel this is was created for just the sake of doing it.
But fret not if the taste is compromised. After a hearty meal (and hopefully healthy meal), stopping by the Sugar Factory to order their White Chocolate Cheesecake (P415) isn't a bad idea. It's rich and satisfying with the melted white chocolate. And the size is just right if you need a generous dessert.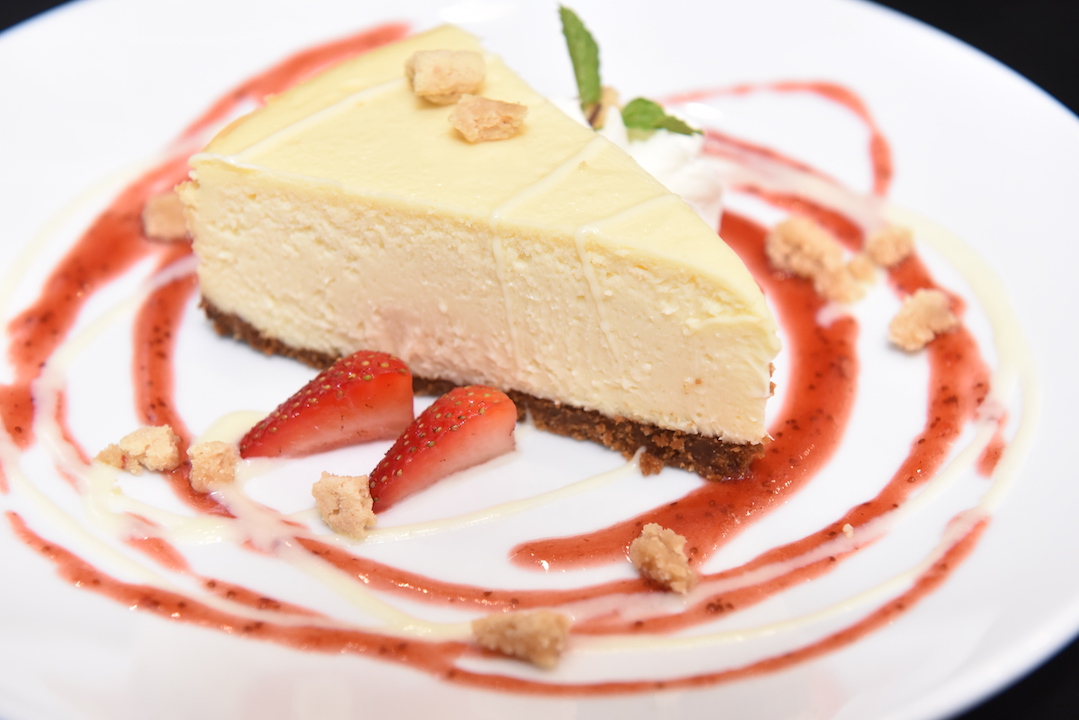 Geared toward families with children (they have a candy bar for your young ones) and groups of friends out for a casual and chill night, Sugar Factory is the kind of place you've got to see for yourself for some unique creations and to order up some candy and  alcohol without shame over doubling the buzz.
Sugar Factory. Ground Floor, Shangri-la at The Fort, Bonifacio Global City. (02) 958-5175. Open from 10 a.m. to 10 p.m. from Mondays to Sundays. For more information, visit their Instagram page.
Follow Preen on Facebook, Instagram, Twitte r, Snapchat, and Viber