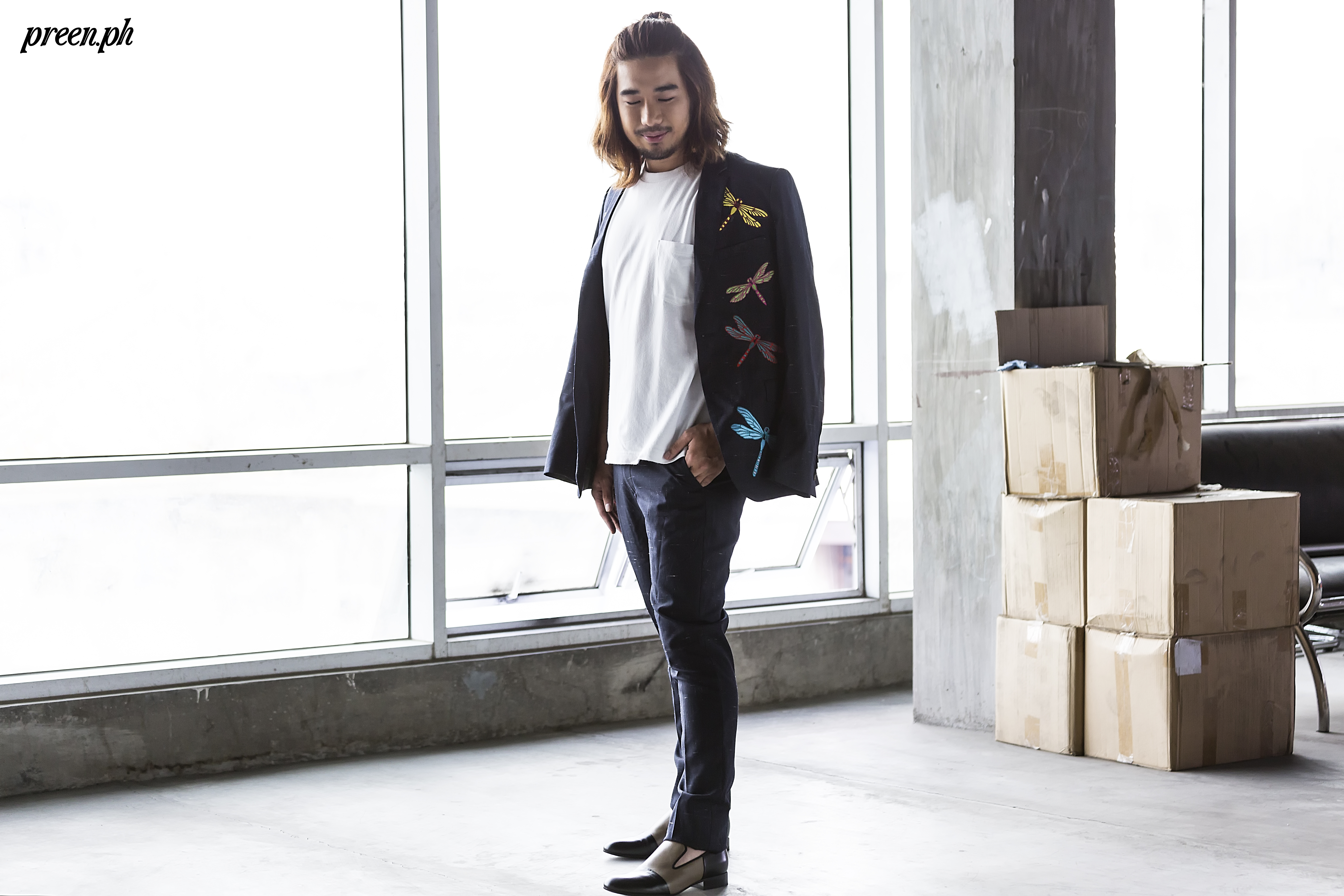 It's been almost a week since shooting with Mel and I am still geeking out over his sneakers. He came over to the office in a pair from Pierre Hardy. Later on he changed to ones from ACNE Studios, a must-have purchase that he searched for. "They didn't have it here nor in Hong Kong, at least not in my size. I then found it at a store in London where they told me it was the last pair in stock."
Shopping travels aside, Mel knows what it's like to hustle. Right after stopping by our office, he was rushing to do a few pull-outs from Mark Bumgarner's atelier so that he could get out of Makati, hoping to beat 5 p.m. traffic because he needed to meet a client in Quezon City.
That's not even the worst of it though. He told me of how he had to sleep in a car in a parking lot to get first dibs on a fabric that he needed to be sewn into a dress for a shoot he had the same day. He also tells me of the things stylists need to remember: "When a commercial director says the talent needs to be in pink, you need to bring at least three shades of pink because camera lights would render them differently."
Girl scouts have got nothing on stylists, I suppose. Mel is always prepared and doesn't take a break especially when he styles a few of today's biggest names in entertainment: Marian Rivera, Andrea Torres, Janine Gutierrez, Solenn Heussaff, and Judy Ann Santos.
At least for this one, we got to slow him down even if it was just to check the stripes on his Guccis.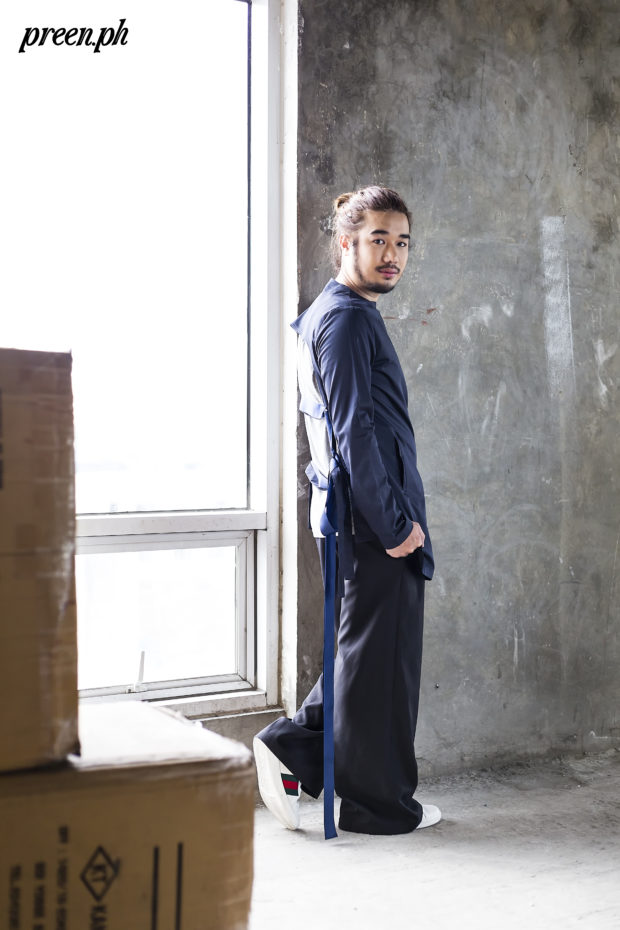 What magazines do you often read for style inspo?
Vogue UK, Nylon, L'Officiel
Which international celebrity can normal people take real fashion ideas from?
Olivia Palermo because she mixes high street fashion and designer pieces.
Top three things a stylish person should always have in their bag?
I think a person should always have perfume, credit card, and a powerbank inside their bag.
What's the last thing you reach for before going to bed?
Chocolates, for sure.
One professional attitude creatives should always have?
Always be punctual and never be late.
First thing your mentor told you that made you cry?
I never cried because Pam doesn't get mad. She makes it a point to say everything nicely and it's always constructive.
Something you'll never do again in your career? Why?
I think all the jobs I've done as a stylist have been memorable and I don't mind doing them again.
Something you have yet to achieve in your career?
I want to explore doing more creative work on print.
A designer who you think deserves more attention?
I like the designs of Max Gengos. His aesthetic is very clean, chic, and looks luxurious. Also, it's appropriate for celebrity styling here in Manila.
What are misconceptions about being a stylist do you want to debunk?
That being a stylist is easy. They don't realize that we work long hours and it's a highly demanding job.
If you were told you can only wear five pieces of clothes for six months, what would you choose?
This is easy for me since I tend to wear basic pieces because I want to be comfortable at work. These include: White shirt, black shirt, joggers, black denim, and white sneakers.
Why do you think stylists have become celebrities in their own right these days?
A lot of people want to be in fashion right now that's why there's a growing interest on people working behind the scenes such as stylists, aside from designers and the celebrities who are usually in the spotlight.
Name a city you want to go shopping in for one whole day. What would you shop for?
I really enjoy shopping in Hong Kong and I usually buy shoes for myself and of course, shop a bit for my clients too.
Photos by RG Medestomas
Grooming Inyaki Yuson for MAC Cosmetics
Follow Preen on Facebook, Instagram, Twitter, Snapchat, and Viber