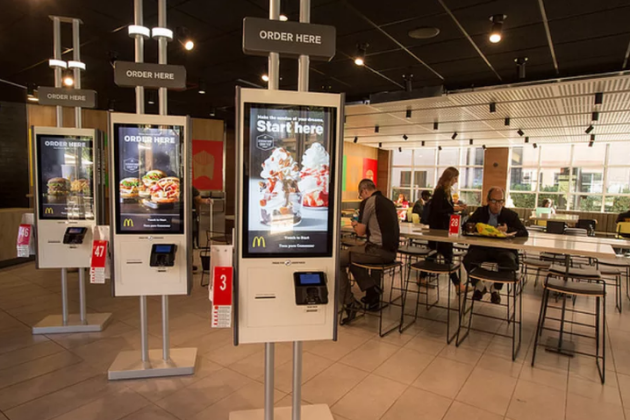 In an effort to remain fresh (remember their re-design in Hong Kong?), McDonald's is testing a futuristic set-up of its restaurant chains with touchscreen kiosks and waitresses. Yes, it's all quite contradictory but you got to do what you got to do to stay relevant.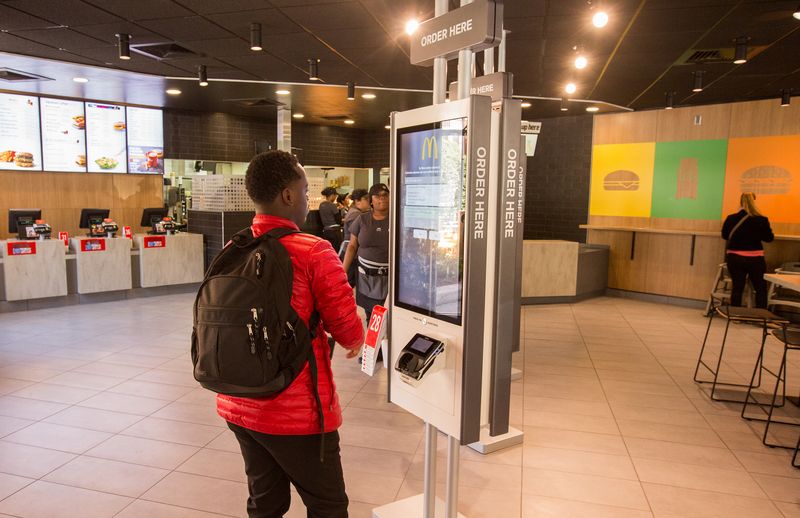 These McDonald's outlets feature touchscreen menus where you can even customize your own burger—a trend that has yet to catch on with fast food joints. With the new digitized system, waitresses come into play along with sleek interiors that make you want to hang out rather than rush your lunch to get to your next appointment.
As Eater points out, it's a little counter-intuitive given that the nature of fast food is quick customer turnaround and pre-determined meals rather than build-your-own fares. But McDonald's isn't clicking with the millennials with their third-wave coffees and Kinfolk-worthy aesthetics. In the past year or so, more branches have closed down than popped up. There has also been a general consensus of the quality of the food going down.
These branches are being tested in key locations across the United States such as California, Florida, New York, and Chicago. The reception has been lukewarm and a little confusing for the customers.
Love the touch screen ordering in @McDonalds but when collect order staff don't speak or thank you. Wonder if this is part of the strategy!

— Steve (@78steve29) September 26, 2016
I'm sorry to report I just ate at the #McDonalds of the future and the menu is the same as it was in 2016.

— Alex Flippin (@KNPNAlexFlippin) September 20, 2016
The Future @McDonalds pic.twitter.com/UBlZui9tHx

— Chris Cap (@ChrisCapLive) September 21, 2016
Ordered my mcdonalds on a machine & paid with my phone!!!!! Wowee the future is now

— kate campbell (@ktcampbelll) September 25, 2016
there are waitresses at the mcdonalds on chicago and state… the come up is real. omg

— Adrianaa (@Nana_Nalaaa) September 23, 2016
What do you think? Is McDonald's on the right track to survive the changes of today's customers or should they just stick to other schemes like an all-day breakfast menu?

[Eater]

Photo courtesy of Eater

Follow Preen on Facebook, Instagram, Twitter, Snapchat, and Viber