I'm the type of person who likes to try eccentric dishes that you won't find regularly, especially with Japanese cuisine. Sushi and ramen are great, but that's become too common now. So imagine how exciting it was to find a restaurant that serves unagi or grilled eel.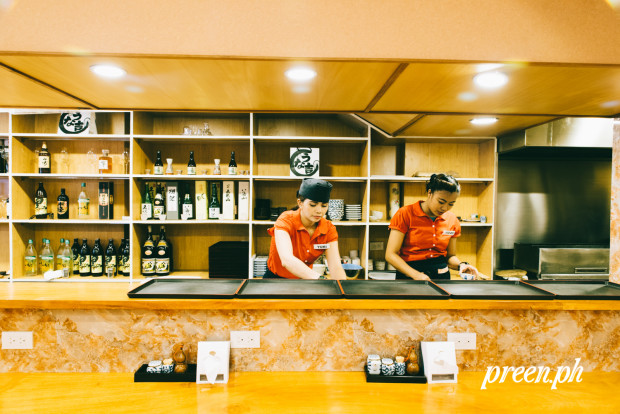 Enter Unakichi―a fairly new Japanese restaurant located behind Makati Cinema Square which serves the first authentic unagi in Manila. According to owner Shuzo Shimakawa, they opened their second branch here (the first is in China) just last July. "We have a lot of Japanese population here in Manila but what's missing in the Japanese food is unagi," he says. "Everyone loves unagi in Japan. It's like a national [dish] there, same as sushi."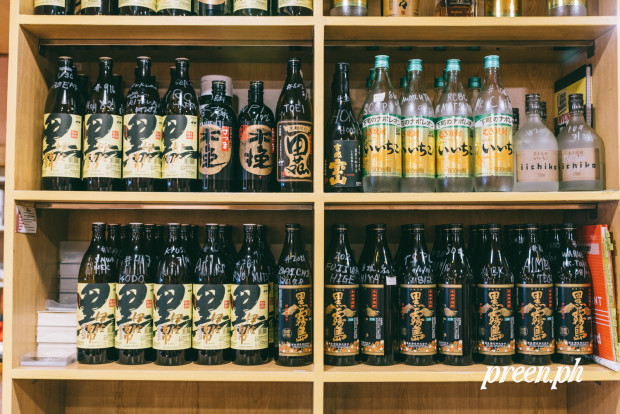 The place itself is reminiscent of restos you can find in Japan. It can only seat around 15 to 20 people, so we suggest you book a reservation beforehand. There are also various bottles of sake on the shelves and the smell of freshly grilled eel wafting in the air upon entering.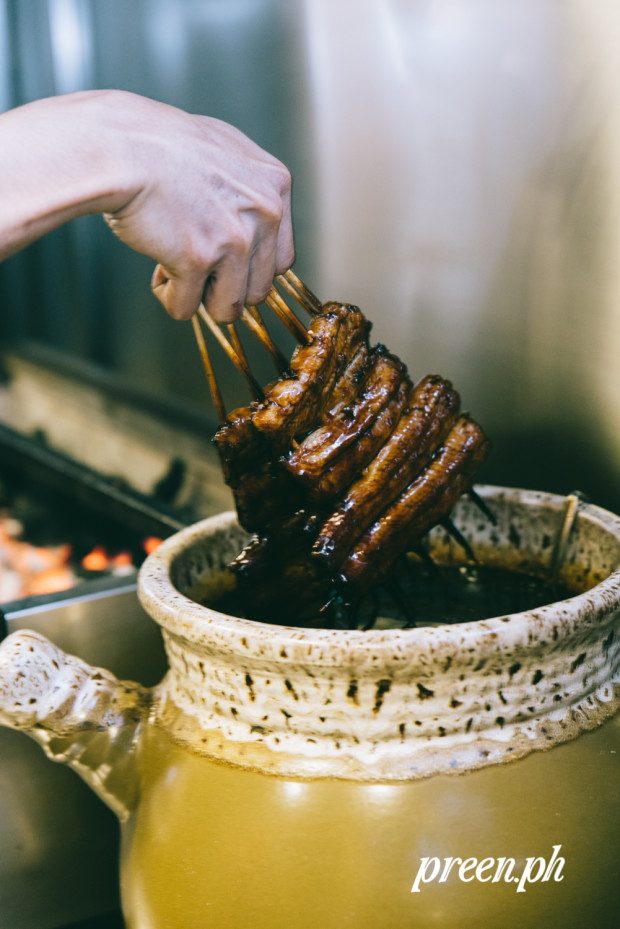 Shuzo explains that they get their unagi fresh from a local eel farm. The dish is traditionally cooked by chopping and removing the bones and fins of the eel. After that, they skewer the eel then grill and steam them before dipping them in a special sauce and putting them back on the grill. When asked why the unagi is steamed, Shuzo says it's to soften the tough skin and small bones.
The grilled eel is served on a bed of koshihikari rice, plus a side of pickled cucumbers and miso soup. It tasted savory with a hint of sweet and salty, and the meat is soft that it almost melts in your mouth. Each rice set is priced depending on the size and type of the eel. We were given the Unajyu Gokujo (P1,580) which is a full-size grilled excellent eel.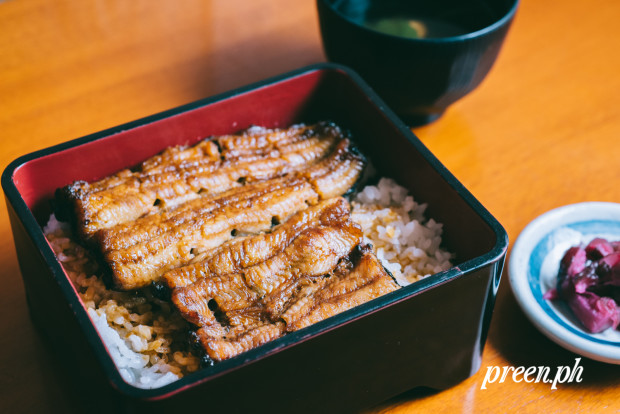 You can also order the Kabayaki Sho (P470), Kabayaki Jo (P940), and Kabayaki Gokujo (P1,480) if you want to eat the unagi on its own. And trust us, you can enjoy it even without the rice because it's so flavorful.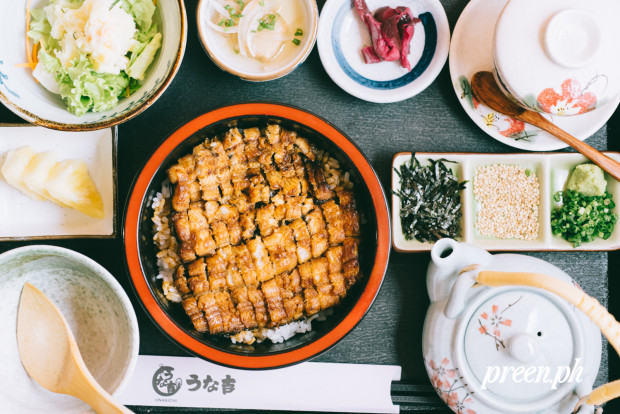 Aside from that, we were also shown how to prepare a brothy unagi rice dish with the Mitsumabishi Set (P1,080). This set contains grilled fine eel with rice and dashi, along with some spring onions, sesame seeds, pickled cucumber, and a minced chicken soup on the side. The trick here is to put a little bit of eel and rice in a bowl, pour some dashi, and top it with spring onions and sesame seeds. You can add wasabi if you like it spicy.
The warm unagi soup reminds me of a filling bowl of congee. The mild seafood dashi is a good contrast to the eel's rich flavor. It's also great for during rainy days like today.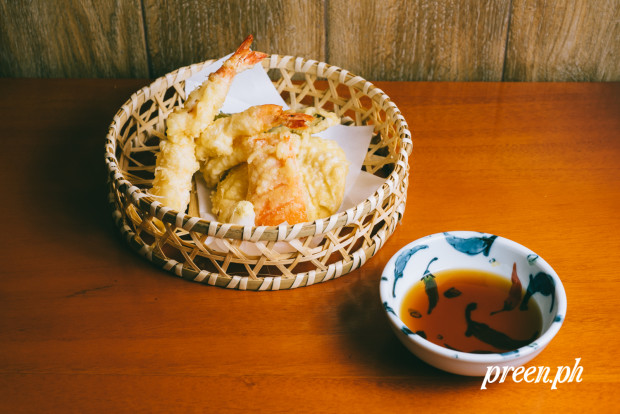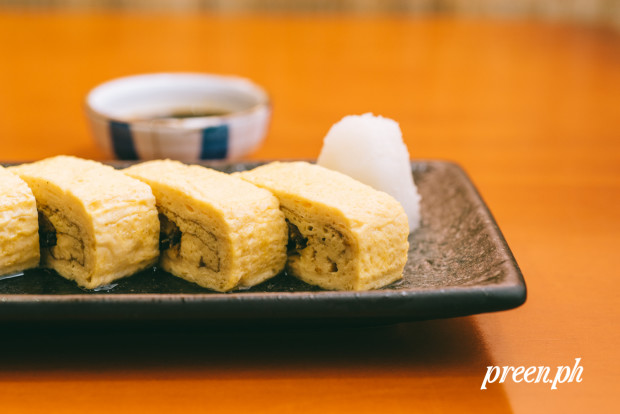 Unakichi also offers other Japanese dishes like Tempura Moriawase (P450), Botashabu Goma Salada―a pork and vegetable salad (P300), and Umaki―egg roll filled with unagi (P360). And nope, you won't find an abundance of sushi or ramen here, sadly.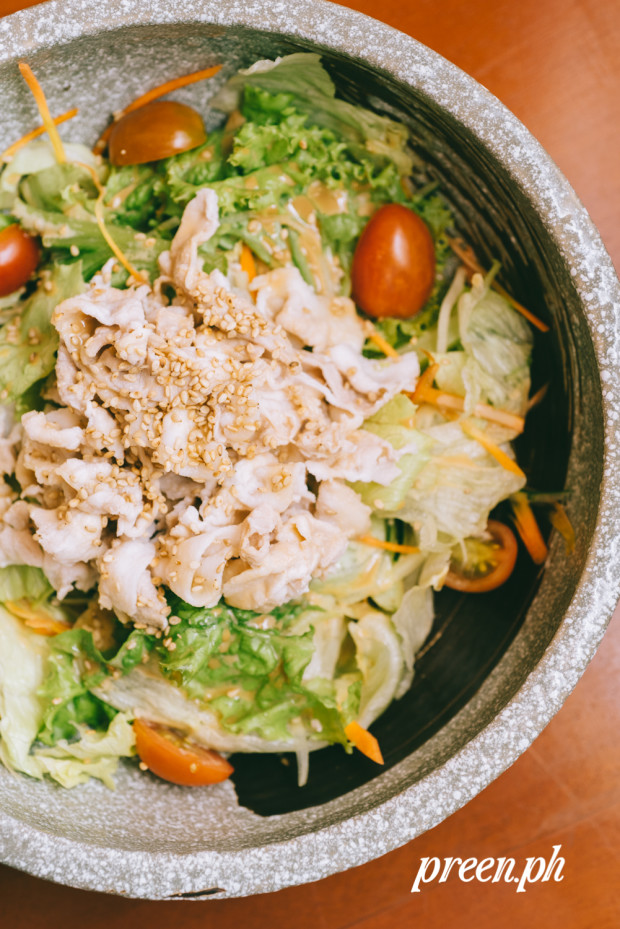 Overall, Unakichi fulfills its promise of bringing authenticity to customers. From the atmosphere to the food, it's like being transported to Japan in an instant. Although the food is a bit pricey than other Japanese restaurants in the area, it's become a favorite among business elites who stop by for lunch and dinner. So eating here is definitely a splurge for anyone.
But remember that you won't find any place in Manila with authentic unagi so it doesn't hurt to spend a little for good Japanese food.
Unakichi. Unit G14B, Makati Cinema Square, Amorsolo Street, Makati City. For inquiries and reservations, call (02) 728-2072, (0927) 482-5457.
Photos by Patrick Segovia
Video by Nicco Santos
Follow Preen on Facebook, Instagram, Twitter, Snapchat, and Viber