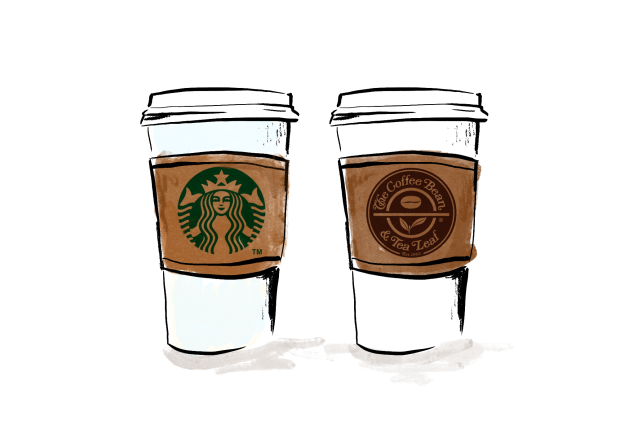 As an avid coffee and tea drinker, I like to switch it up whenever I need energy at any time of the day or to warm chilly nights. That said, there are two new drinks that caught my attention recently: Starbucks' Matcha and Espresso Fusion and Coffee Bean & Tea Leaf's Honey Apple Chai Tea Latte.
Both are very different drinks, but have promising qualities that cater to various tastes. And here's our thoughts on them.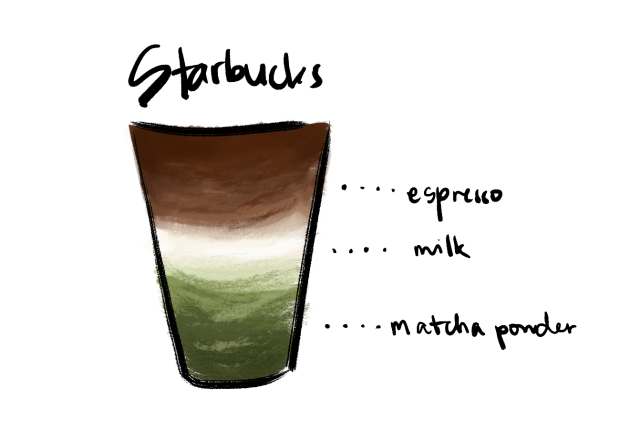 The Matcha and Espresso Fusion is part of Starbucks' new Teavana line. It's a layer of matcha powder, milk, and espresso, and you can enjoy it hot or iced. The combination is indeed unlikely but the flavors make for a strong concoction of bitter and mildly sweet.
It does taste unusual at first since the espresso doesn't immediately meld with the matcha. And when they do mix together, the espresso somehow overpowers the flavors. But, the matcha latte does add sweetness to the bitter espresso.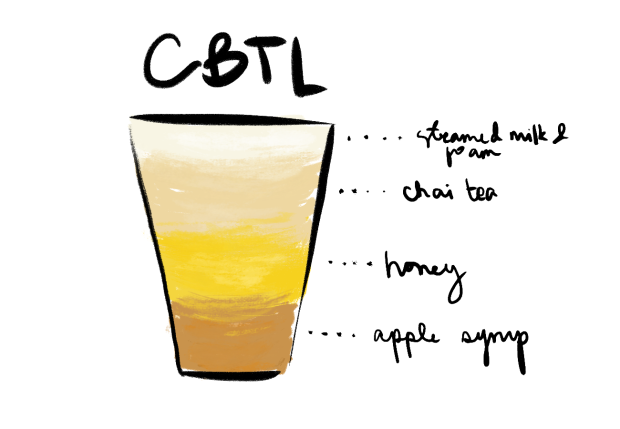 Meanwhile, CBTL's Honey Apple Chai Tea Latte is literally an apple pie in a cup. The combination of apple syrup and honey with chai tea gives a smokey cinnamon-like flavor to the drink. It's only served hot which makes it the perfect holiday drink.
However, some might find it too sweet since it does taste like liquid dessert. If you want to tone down the sweetness a bit, you can add a shot of espresso.
Personally, I prefer the Matcha and Espresso more Fusion since it can really wake you up while working. But then the Honey Apple Chai Tea Latte can also satisfy one's sweet tooth.
If you're curious about both beverages, you can give them a try tomorrow or over the week. Tell us which one is your favorite too!
Art by Dorothy Guya
Follow Preen on Facebook, Instagram, Twitter, Snapchat, and Viber