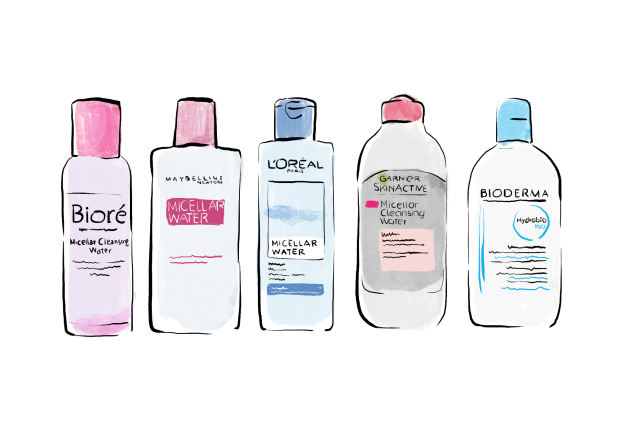 When it comes to makeup cleansers, micellar waters are slowly coming to the forefront. It combines ease and skincare. Most formulations are packed with skincare ingredients and promise a fuss-free approach. Once you use it to cleanse your makeup, you don't need to wash you face and you can go to sleep right after.
But with the different formulations and price points out there, it can be hard to meet your match. Luckily, we broke down a few facts about the ones out in the market so far by testing it ourselves.
L'Oreal Paris Micellar Water
Pro: Upon application, it can remove a significant amount of makeup, including waterproof eyeliner and matte lipstick, in one swipe. You can also use this as an alternative to stinging cleansers and it can keep your skin moisturized. Another thing I like is that you can choose between two kinds depending on your skin type: the blue one for oily skin and the pink one for dry skin. Plus, you get a 250 ml bottle for just P225.
Con: I noticed that it takes a couple cotton balls to remove all the residue from my very light base makeup. So it might be a hassle if you often wear heavy makeup. It also leaves your skin feeling sticky for about 10 minutes which, personally, I dislike.
L'Oreal Paris. Available at Watson's and PCX. For more information, visit their website.
Bioderma Sensibio H20 Micellar Solution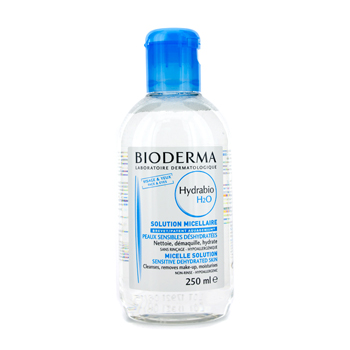 Pro: I am a big fan of this product as it is gentle to the skin but removes even the toughest mascara and layers of base makeup. When using this to correct mistakes, wait for it to dry and ready to start all over again. It picks up a lot of product even when you're just spot cleansing.
Con: It can be a little pricey especially if you are a heavy makeup remover user as it commands P1,100 pesos for a 250ml bottle.
Bioderma. Available at selected Watson's branches and PCX. For more information, visit their website.
Maybelline Micellar Water 4 in 1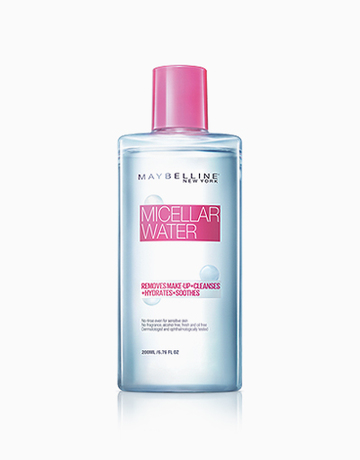 Pro: This is best for light makeup products: BB cream, regular mascara, and the occassional lipgloss. But this makes it really good when you need to just wipe off the tip of your crooked eyeliner. Just make sure you get to wipe it off before it dries! Sold at P199 for 200 ml and is for when you're not ready for a big investment.
Con: As it can only remove light makeup, it's not as cost effective if you will use it as the only cleanser. I find myself reaching for sunflower oil to remove waterproof mascara and the need to wash my face even after using the micellar water.
Maybelline. Available at select Watson's branches. For more information, visit their website.
Biore Micellar Water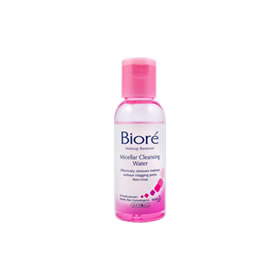 Pro: This one is good to use for medium to heavy makeup coverage. It doesn't sting and gets most of what you need to take off in one swipe.
Con: It's little tedious to work with for spot correction for some reason. It leaves a little film behind that affects the application of your makeup. Also, it is mostly sold in small bottles of just 90 ml at P189. Best for travel rather than a vanity room staple.
Biore. Available via BeautyMNL.
Garnier SkinActive Micellar Cleansing Water & Makeup Remover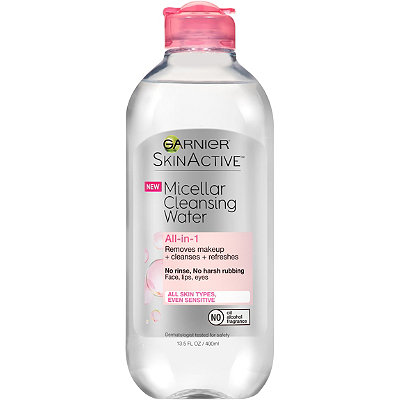 Pro: This product is said to be the drugstore dupe of the Bioderma Micellar Solution so it's plus points when on a budget. It doesn't leave a sticky feeling on your skin so it's very easy to use when you can be bothered to wash your face after a long day.
Con: First, it's not available here in the Philippines yet. I suggest you hoard it when you find yourself abroad. (It only sells for around $10) Like the Bioderma one, it removes your makeup thoroughly so be ready to retouch completely when you make a booboo.
Garnier. Available via Amazon.
With additional reporting by Jacqueline Arias
Art by Dorothy Guya
Follow Preen on Facebook, Instagram, Twitter, Snapchat, and Viber