For the second year in a row, the ICanServe Foundation staged Fashion Can Serve which featured designers Patty Ang, Patrice Diaz, Dennis Lustico, Mark Bumgarner, Rosanna Ocampo, and Randy Ortiz. This annual event is in celebration of Breast Cancer Awareness Month and to support women who are suffering from it and those who had survived it.
The line, "We do not walk alone" was emphasized that night, reminding everyone that breast cancer is not a death sentence. Hence, breast cancer survivors walked alongside their friends and family, and even celebrity muses like Heart Evangelista and Iza Calzado on the runway.
We look back at the show and give some insight on the designers' collections for that evening.
Patty Ang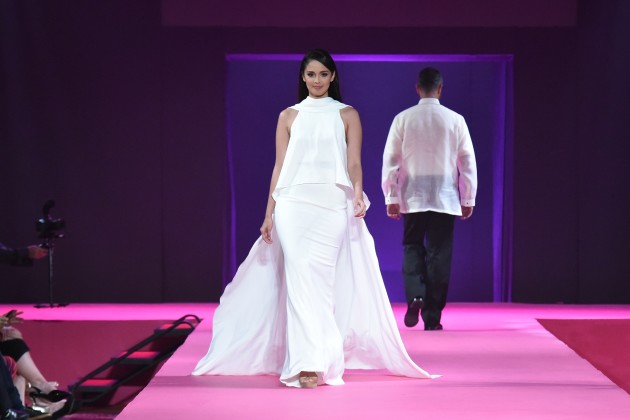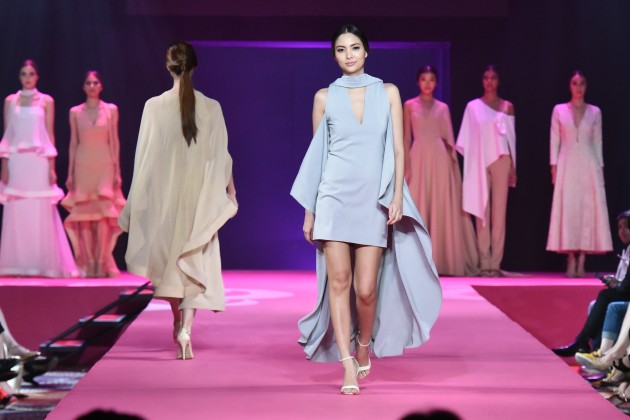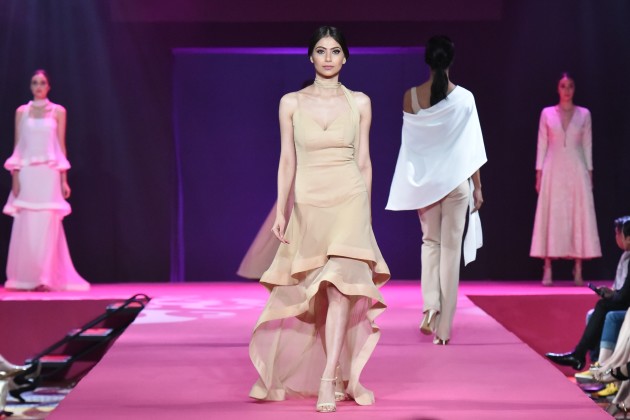 It was all about flowy elements for Patty Ang's collection―be it a sophisticated evening gown or a two-piece ensemble that's fitting for the workplace. Models, including celebrities Megan Young, Carla Abellana, and Karylle Marquez-Yuzon, showed off layered pleats and even trains attached to their pantsuits. Patty shares that she drew inspiration from her recent trip to the beach, hence, the light material and the use of blue, beige, and white palettes on the pieces.
Dennis Lustico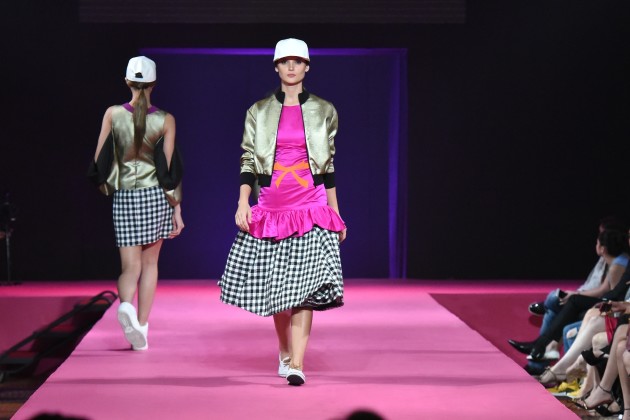 Similar to his collection during Fashion Exchange International, Dennis Lustico applied bold elements to his pieces which made it hard to look away. He created his posh version of streetwear with pieces that looked vibrant and alive with shimmery fabrics and eye-catching patterns. There were also daring pieces which played with sheer fabrics. The upbeat music also helped in creating a lively atmosphere that everyone on the runway couldn't help but dance.
Rosanna Ocampo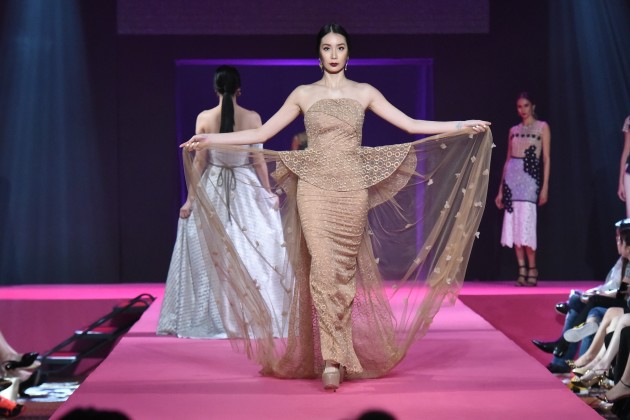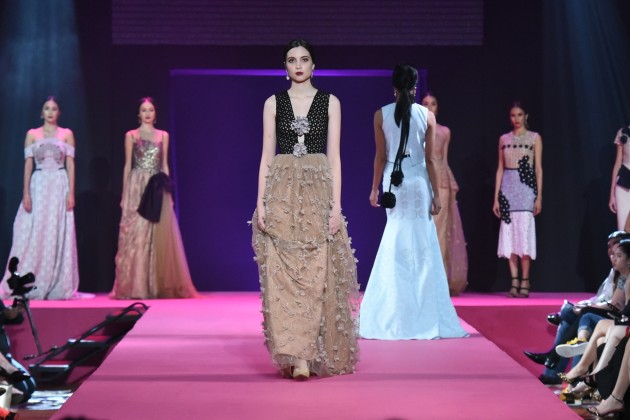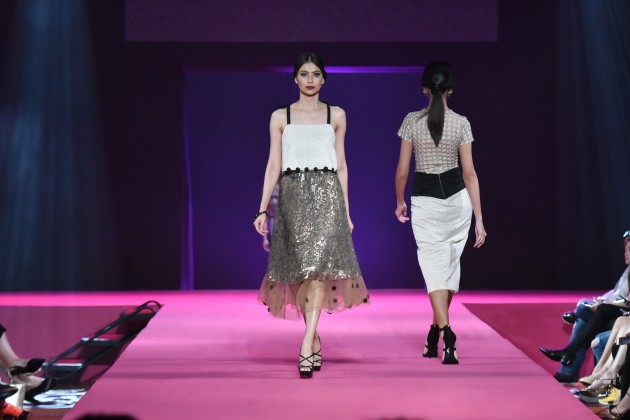 For Rosanna Ocampo's holiday collection, she mixed light and dark hues to create elegant evening gowns. Her inspiration, she writes on her Instagram account, is "Finding beauty amidst darkness." And you can see it clearly with her use of dark fabrics, light mesh fabric, and soft-hued lace, and combining them seamlessly in each dress. You can even add these ensembles to your list of party outfits for the holidays.
Mark Bumgarner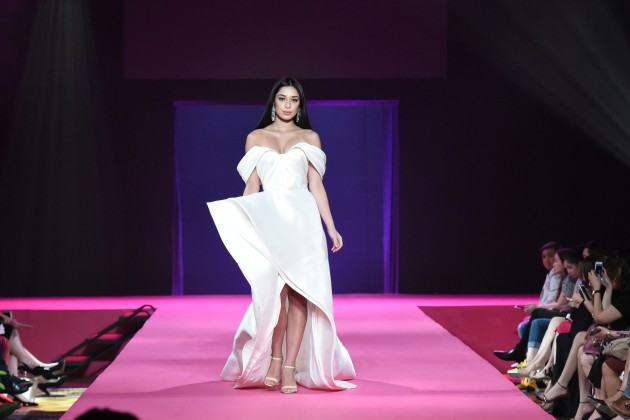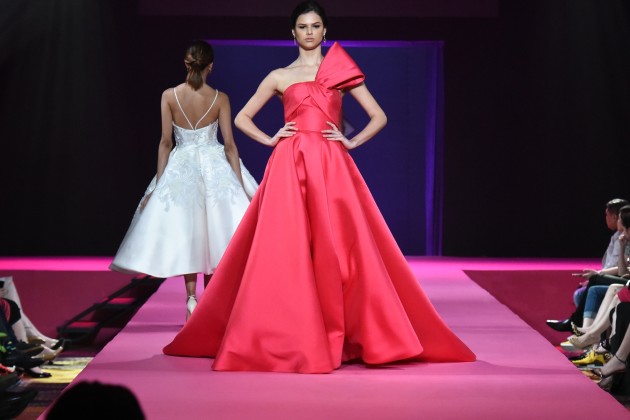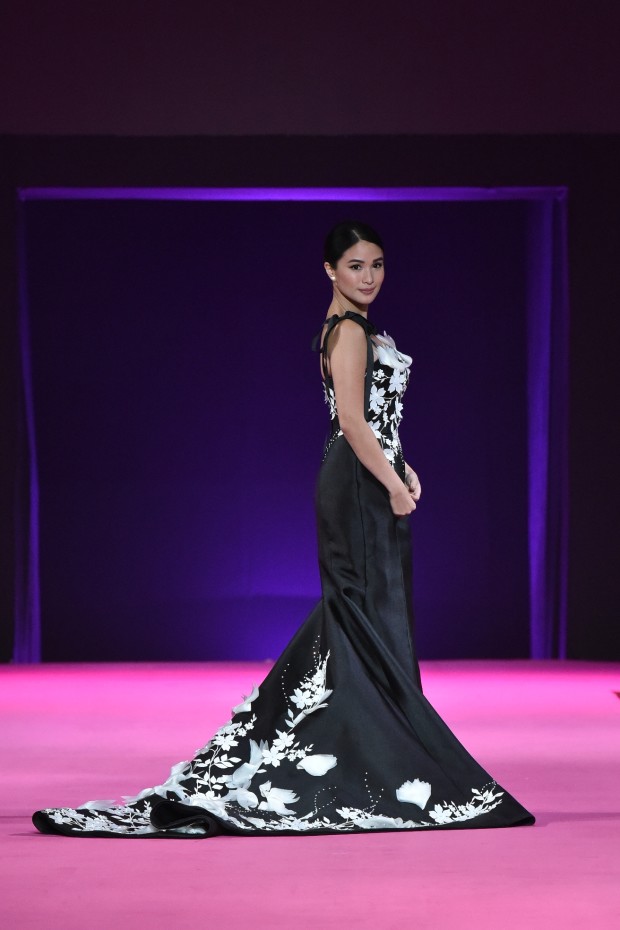 Not one to disappoint in eveningwear, Mark Bumgarner made a statement with in-your-face ribbons and unique symmetrical details on the skirts which looked like corals. The collection mostly had a soft lavender and white motif, with the occasional appearance of elegant black and magenta pieces. His final look, worn by his muse Heart Evangelista, stood out with floral and feather details on a long black gown.
Patrice Diaz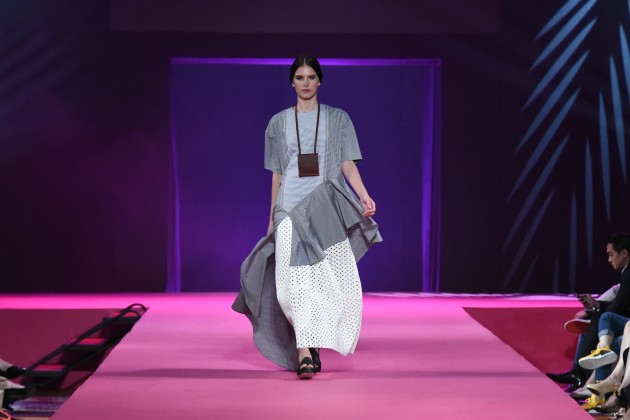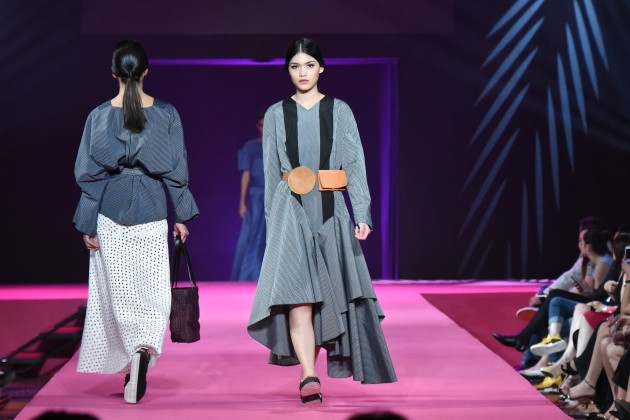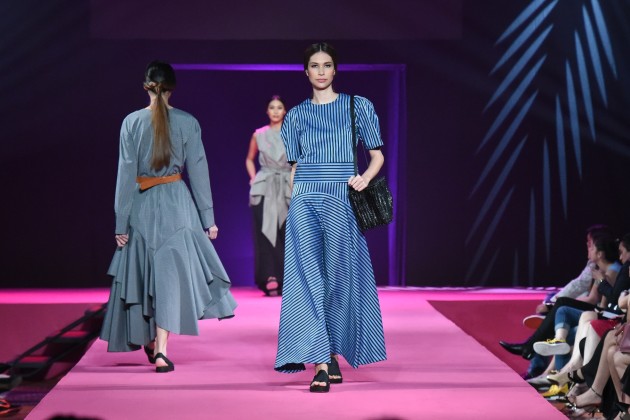 Patrice Diaz's collection reminded me of laidback work wear that looks chic rather than lazy. She played with mismatched pinstripes on the dresses and tops, and paired bulky long-sleeved blouses with long skirts and pants. Belts, ribbons, and belt bags were also used to accessorize and add definition to the waist.
Randy Ortiz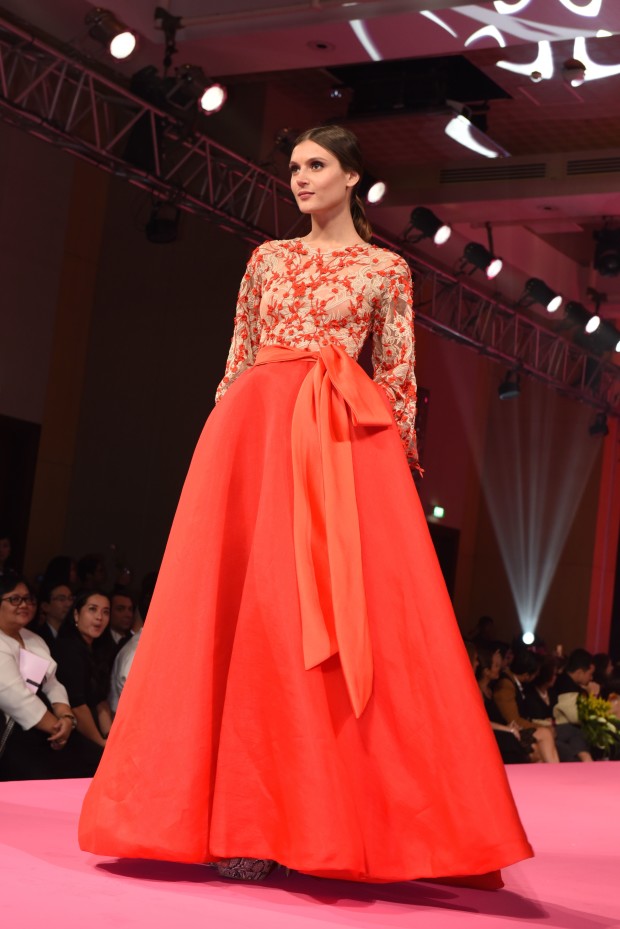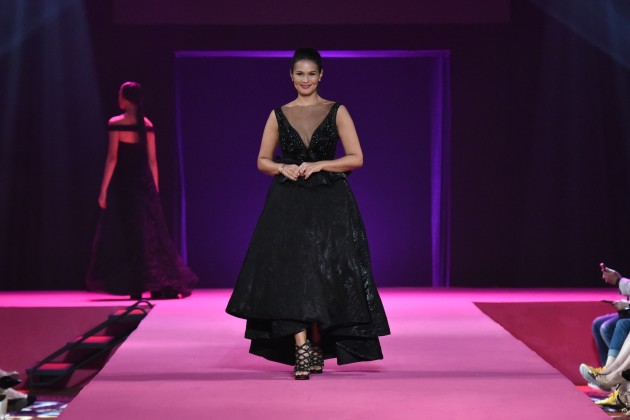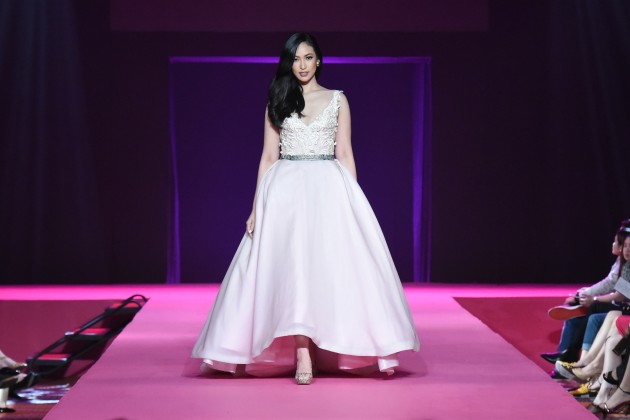 Paying homage to his late mother, Randy Ortiz simply describes his collection as feminine and something he would have her wear. "These are beautiful and elegant dresses, but are not overwhelming," he says. Each piece had the right balance of solid and textured combinations, somehow reminiscent of the modern Filipiniana with its lace and floral touches. The collection looked timeless regardless if it's neutral-toned or a strong orange-red color.
Photos courtesy of Visions and Expressions PR
Follow Preen on Facebook, Instagram, Twitter, Snapchat, and Viber