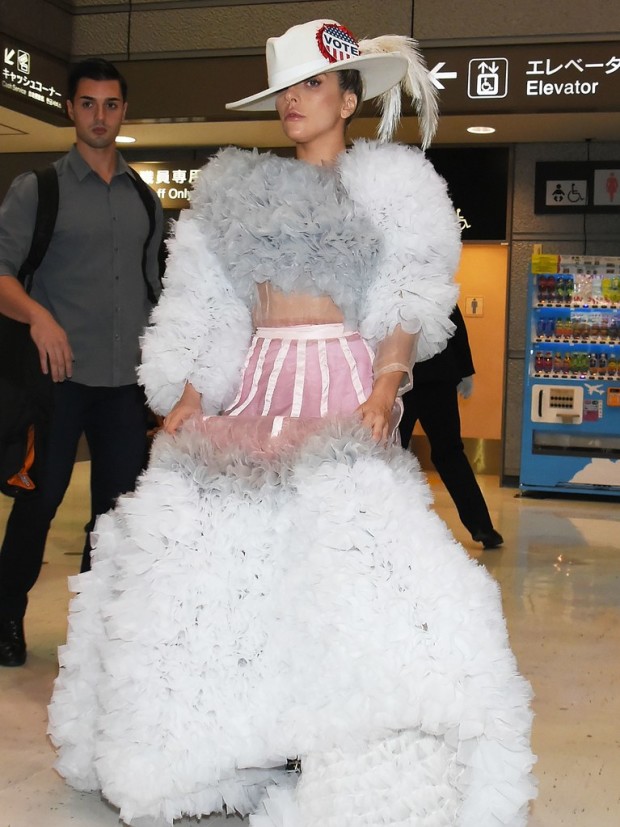 There are only just a few hours left before the United States of America makes one of the most important votes it has in a long time. And Lady Gaga wants to make sure voters dress up appropriately for it.
In her latest head-turning ensemble, Lady Gaga wears a floor length, all-white dress and matching hat. The pin that says "Vote" should be a dead giveaway as to what the singer is campaigning. The choice of color is of no accident as white is the color of the suffrage movement.
It's the color Hillary wore when she accepted her formal nomination as the candidate of the Democratic Party and during the last presidential debate. It's the color representative of a right woman have fought for and have only enjoyed in the last century.
And to think we already think white is such a chic choice as it is. Now we know it's a powerful and feminist statement of a right that's integral across the world.
[
Allure
]
Photo courtesy of Allure
Follow Preen on Facebook, Instagram, Twitter, Snapchat, and Viber