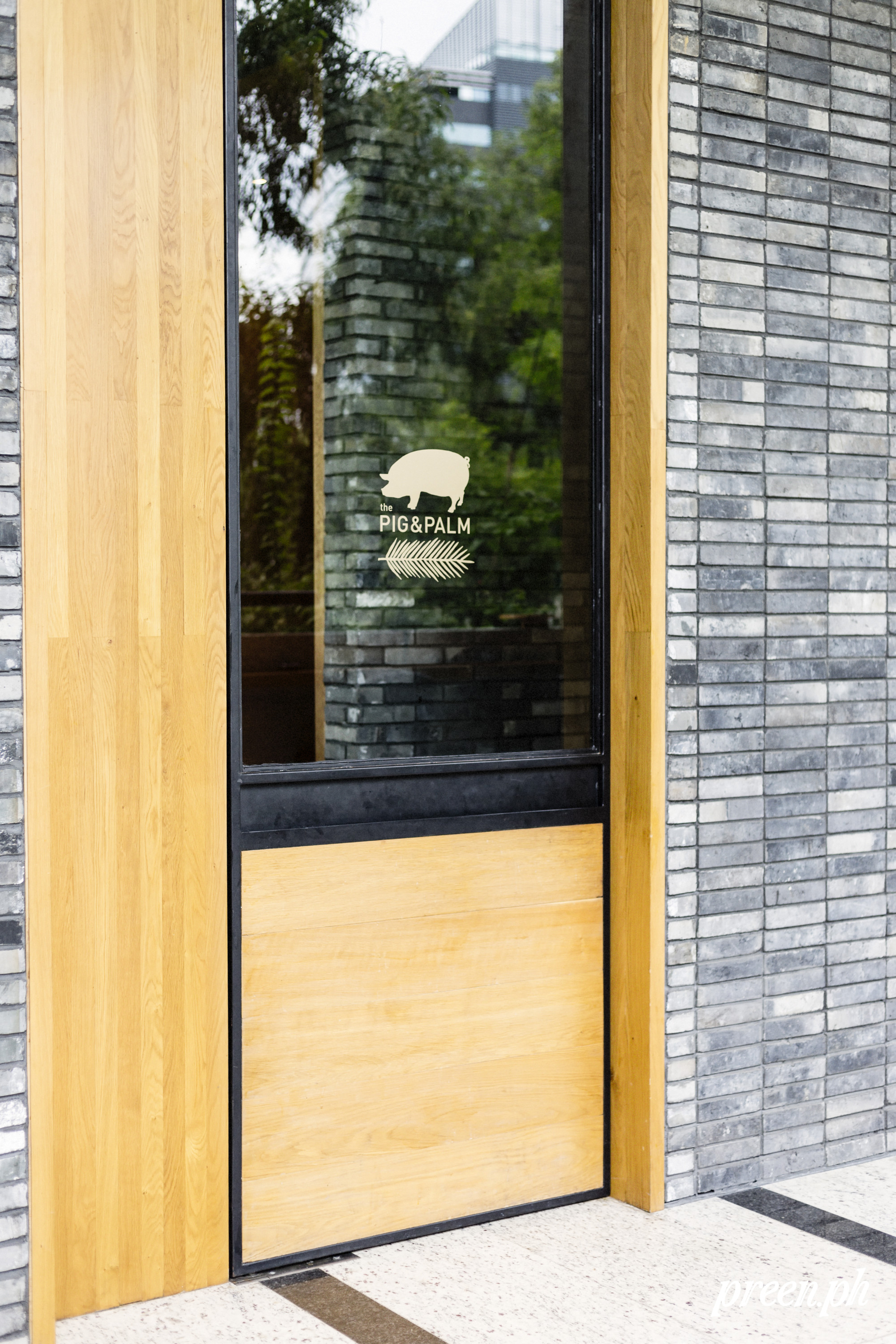 2016 is a great year, at least for our taste buds. One of the notable places we've had the privilege of dining at this year is The Pig & Palm in Cebu City by Michelin-starred chef Jason Atherton and his Cebuana wife Irha, along with their partners Chris and Carla McKowen who are property developers in the city.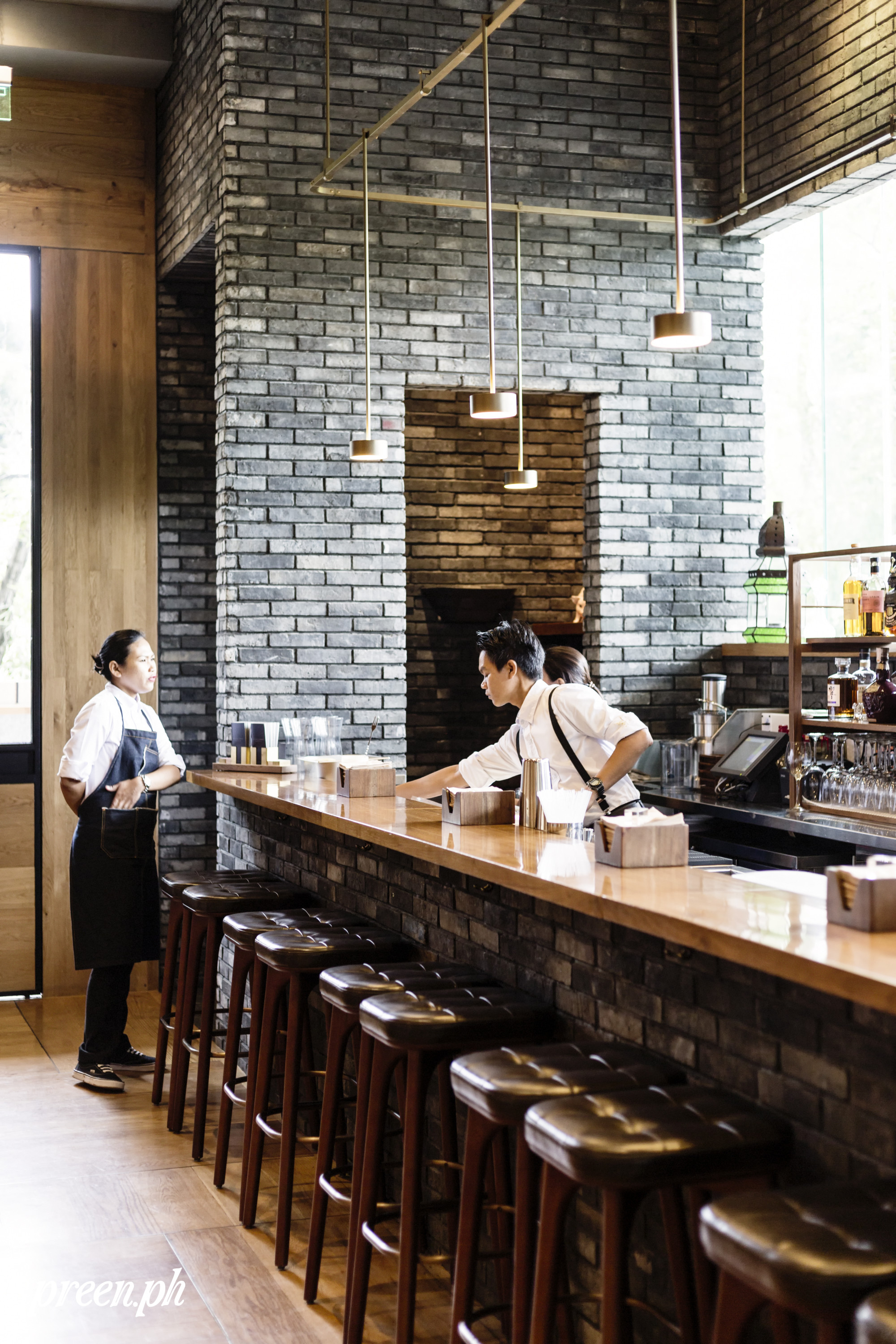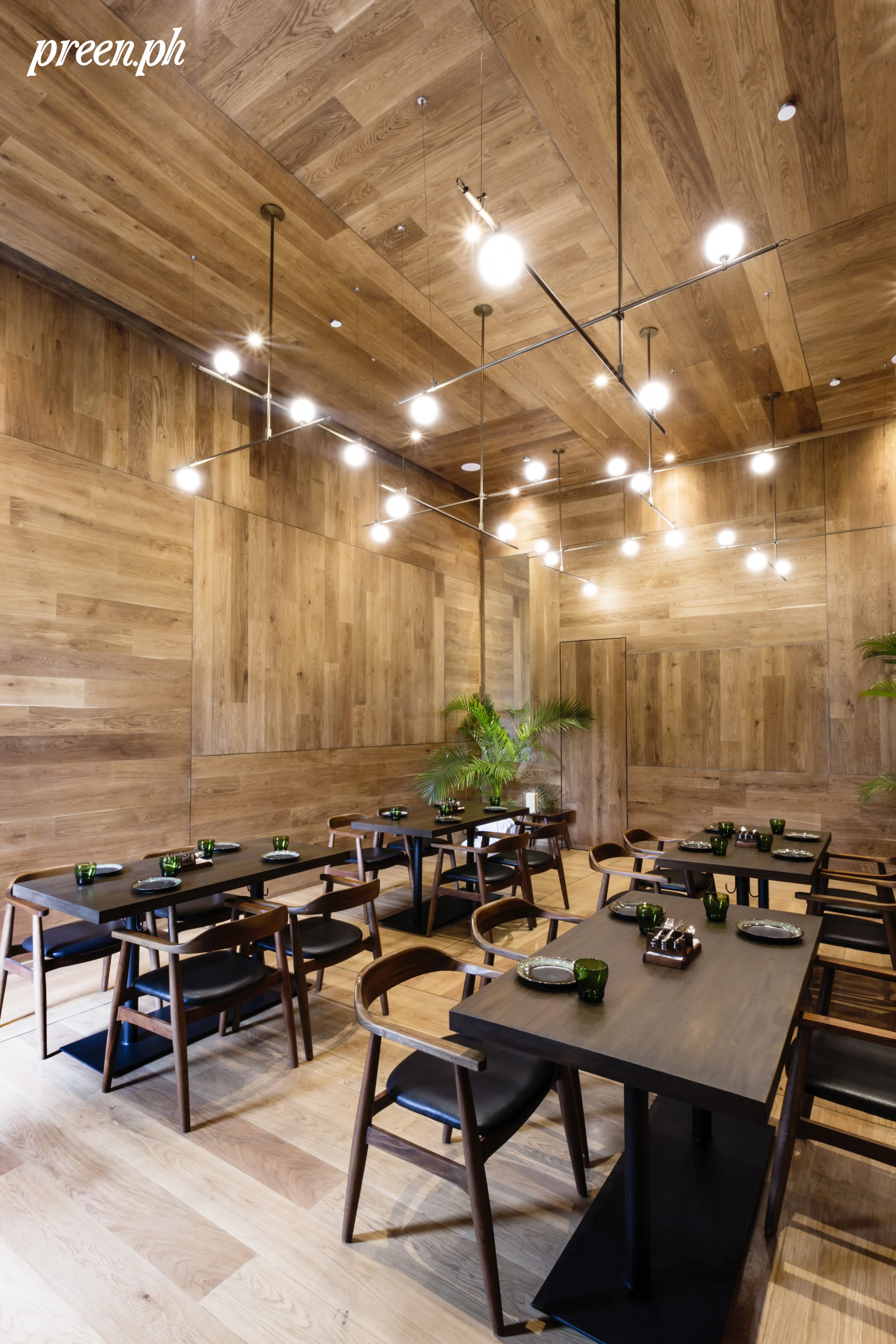 It was 8 a.m. in the morning when we dropped by during a personal trip, but we had full intention to shoot and feature the place. Heck, we've heard good (great!) reviews, so why not? The restaurant that seats 57 people features gray brick walls and a lot of furnished wood details designed by Shanghai-based group Neri & Hu—it looks homey against natural light and it transforms into a sexy tapas bar when the lights go dim, or perhaps when the sun goes down.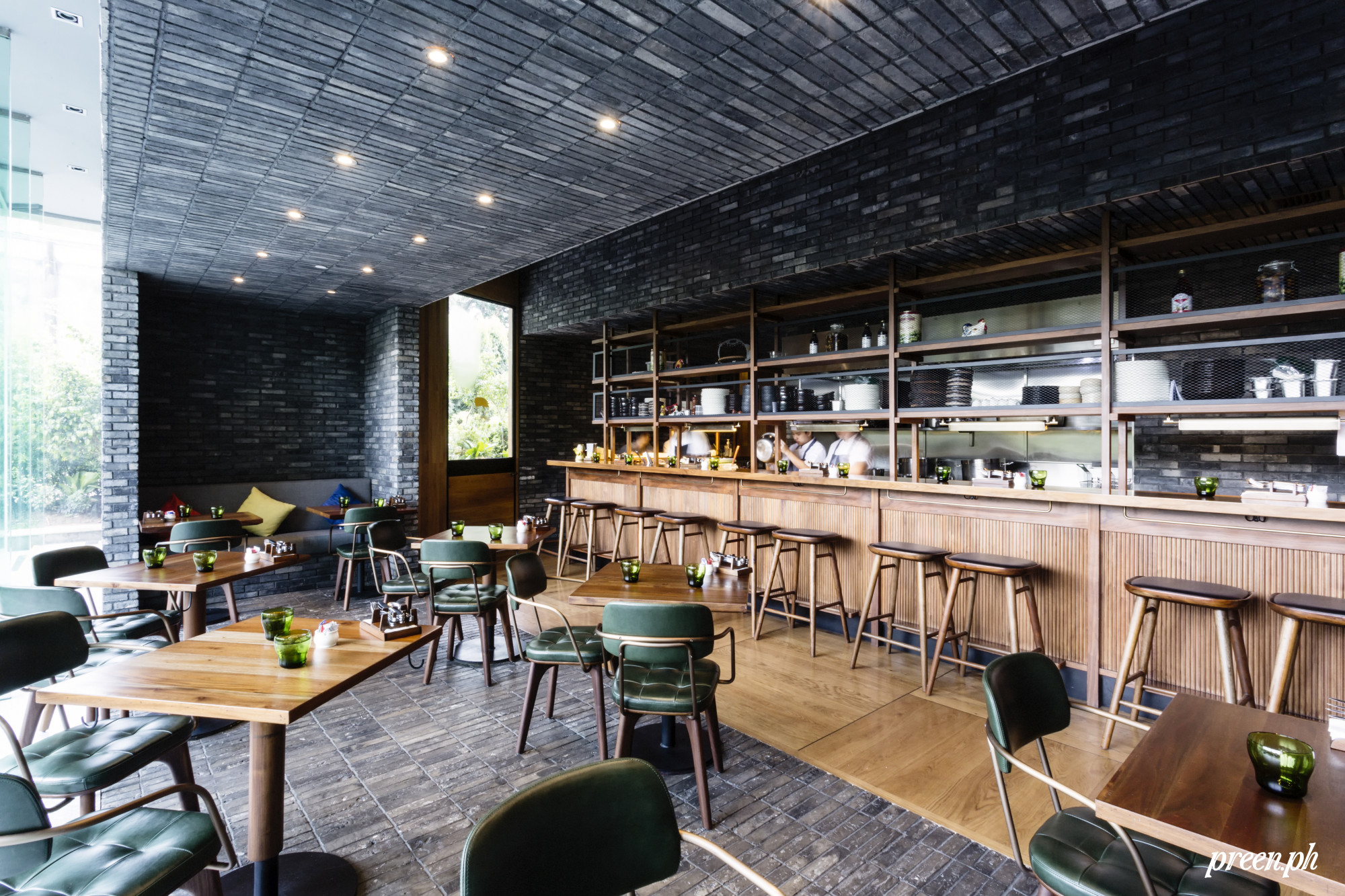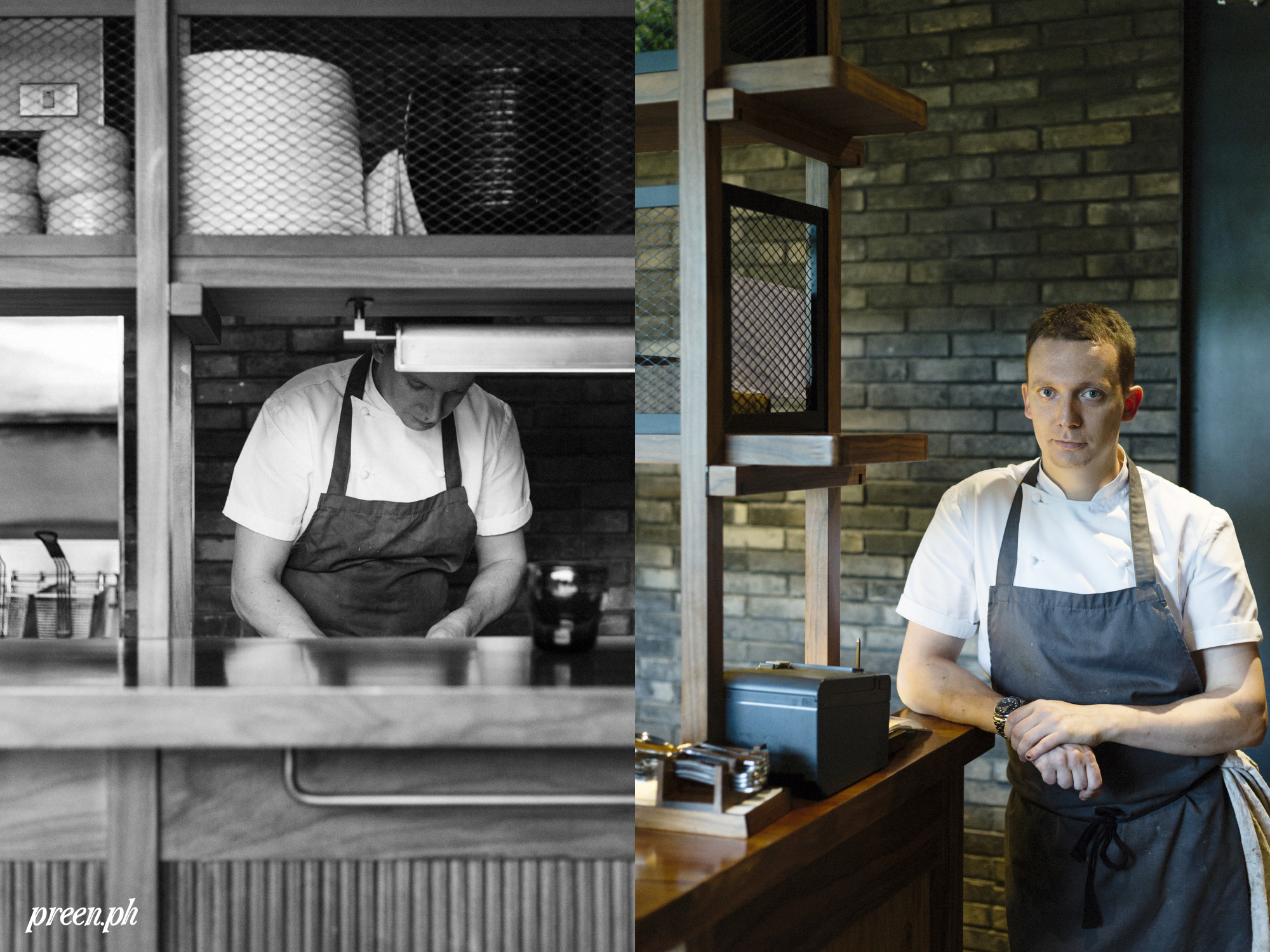 Similar to how the sun rises and sets is the menu as it shifts from breakfast, to small plates and cocktails, and big plates suited for lunch and dinner. We stayed for a minimum of six hours which allowed us to sample their range of dishes made by head chef Karl Emsen. He moved from Jason's other famous brunch spot in Hong Kong called Aberdeen Street Social.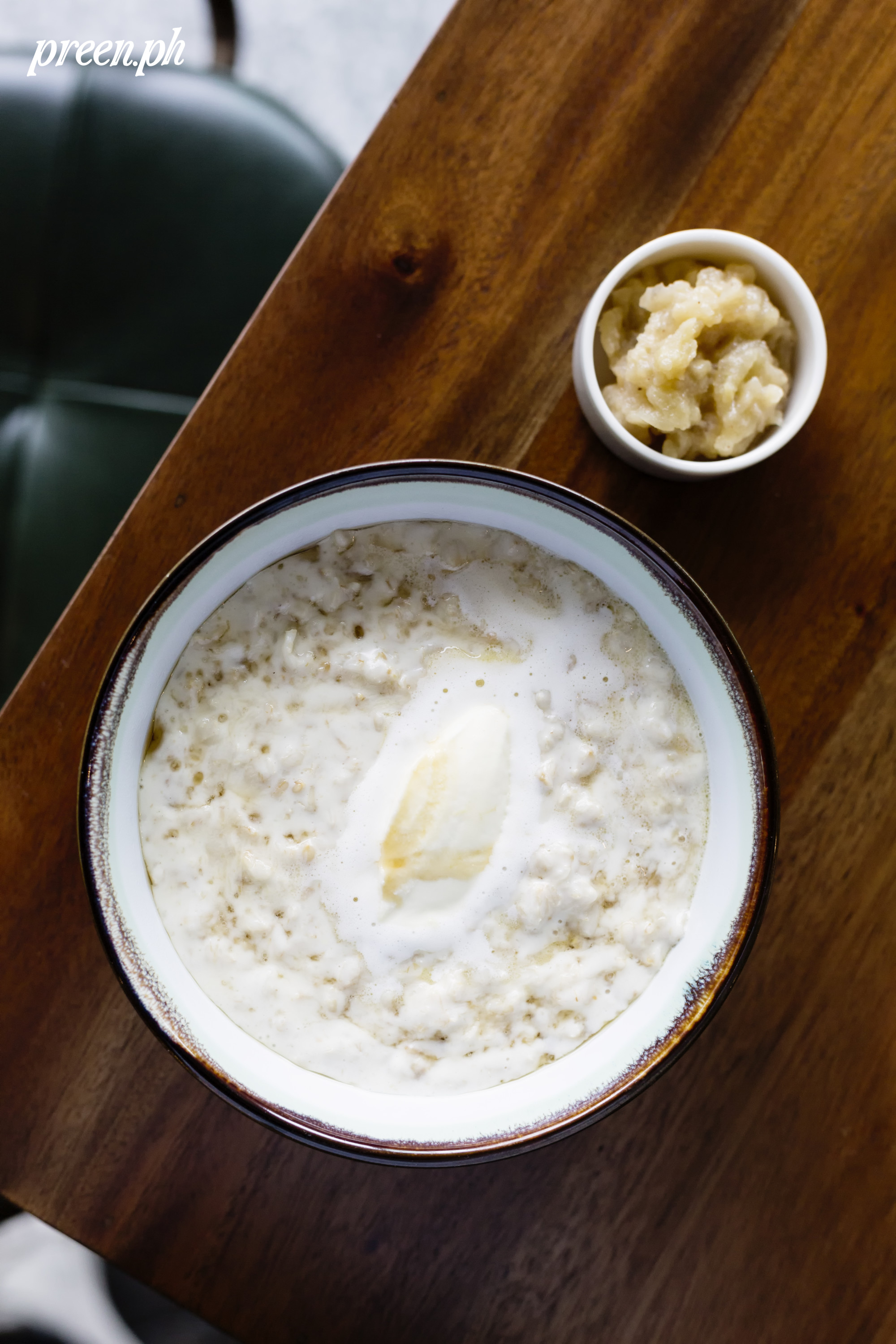 We started our day with a few cups of coffee (a shot of espresso costs P50!), a bowl of Organic Porridge with Fresh Ginger, Whipped Cream, and Apple Compote (P185) and some Sourdough Toast topped with Scrambled Eggs, House Baked Beans, and Smoked Bacon (P250). The oats porridge was a surprise as I never thought of adding some fresh ginger to something sweet, let alone my oats. I later realized that the added heat was a great complement to the sweetness and tartness of the apples. The sourdough toast was massive to say the least, with ingredients reminiscent of the usual English breakfast—simple, familiar, filling, and good.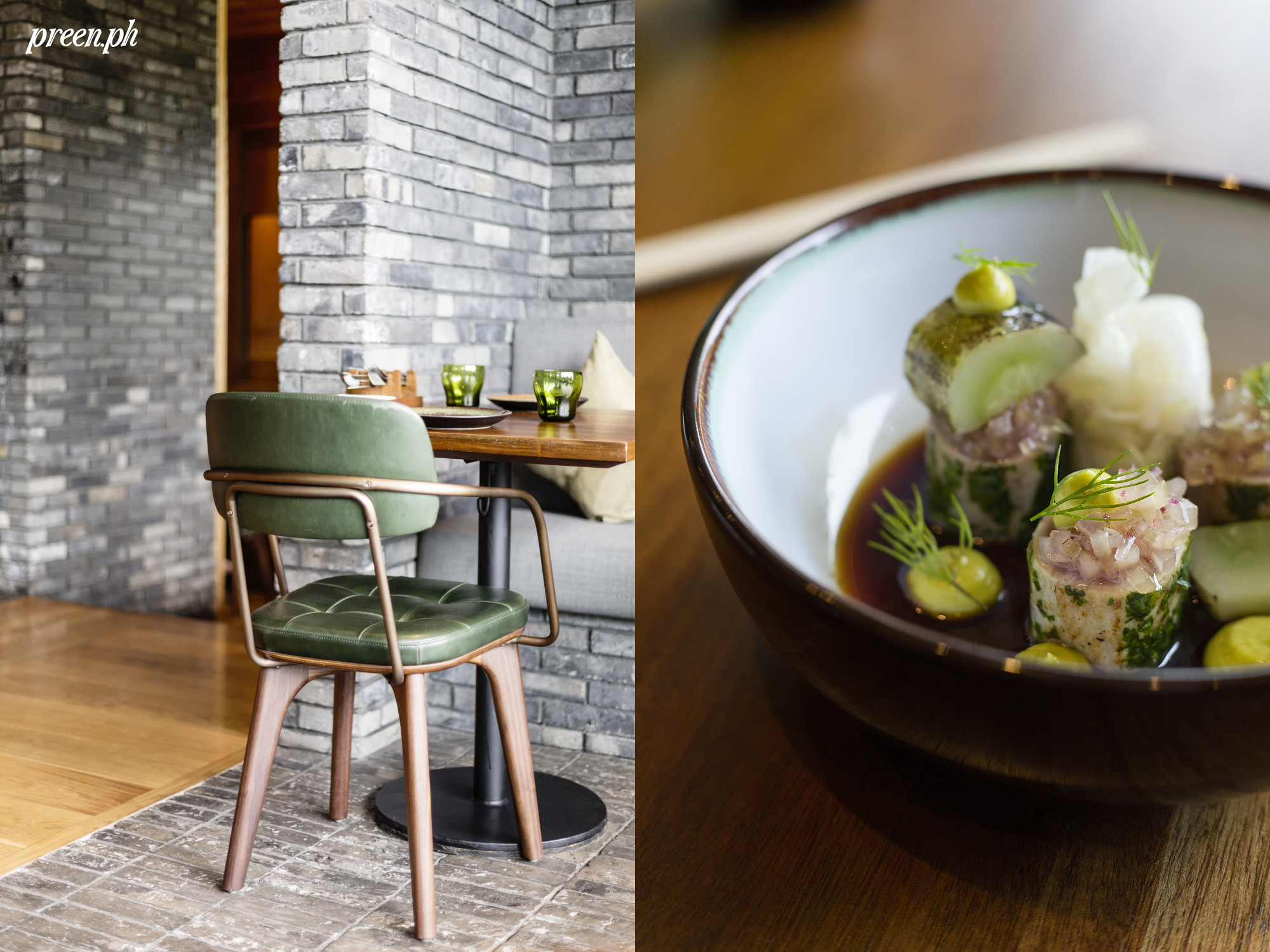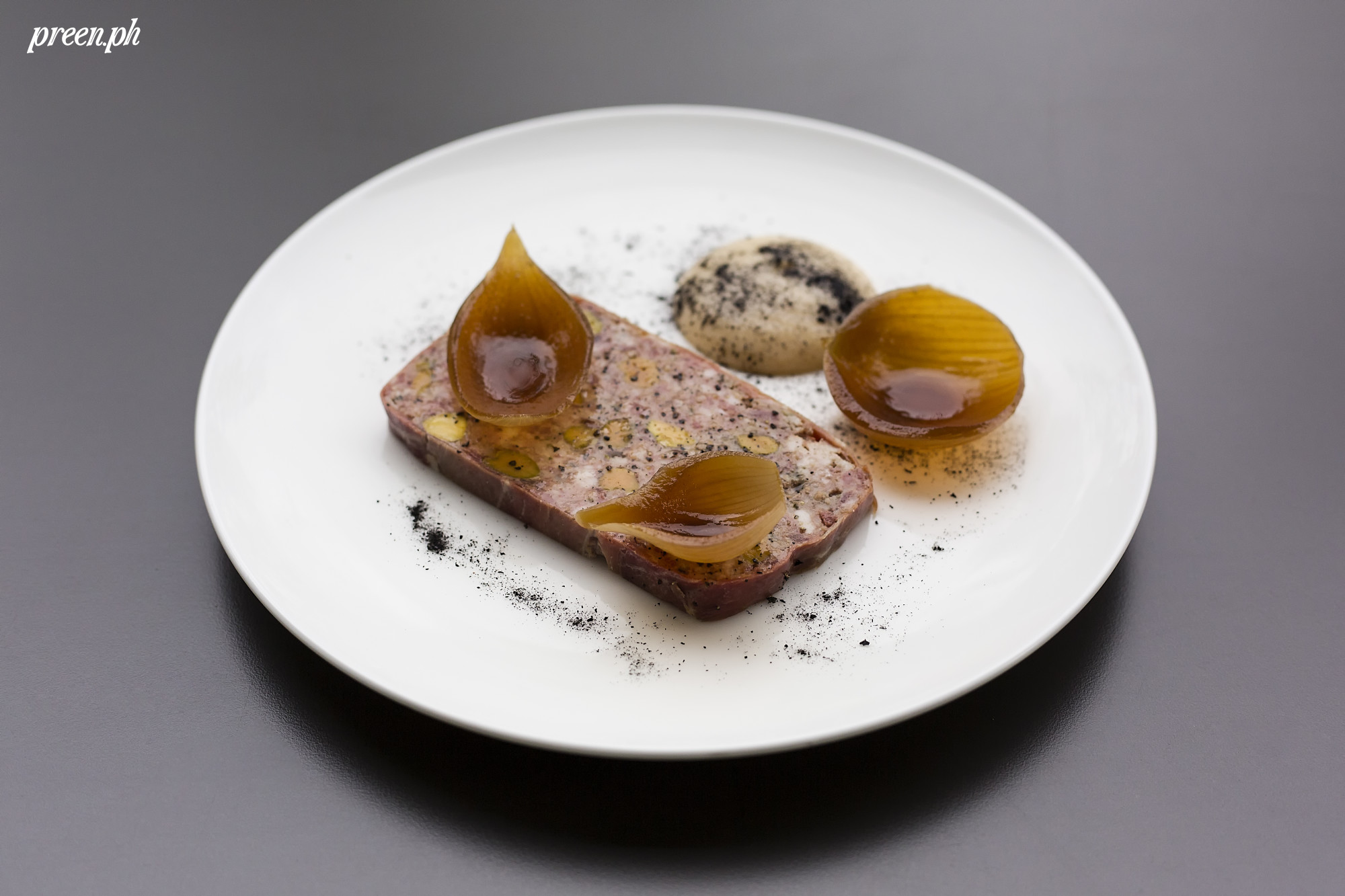 Their small plates (tapas!) are perfect to order when with friends as it allows you to taste and sample everything. When you drop by, get the Tuna Tataki, Pickled Muli, Avocado, and Cucumber (P480) to start. It's refreshing and light on the palate, and is especially perfect if you love sashimi. As the restaurant name suggests, they offer pork dishes that are not the usual (aka not lechon) like their Old-Fashioned Pork Terrine, Pistachio, with "Onion, Onion, Onion" (P250). The terrine's flavor was just right and not overpowering, meaty and not overly salty. It paired well with the three renditions of onion—creamed, onion ash, and pickled.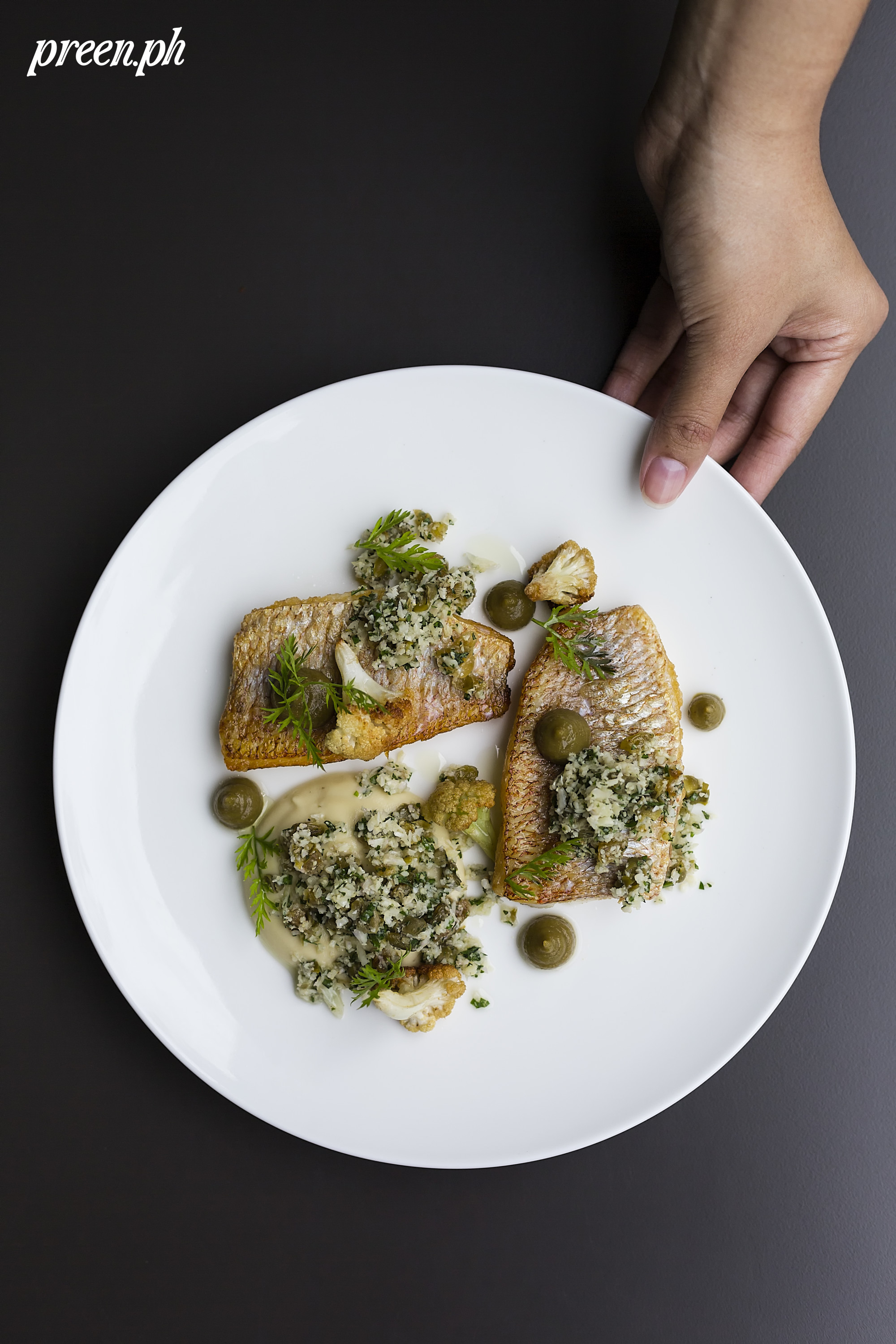 For the big dishes, we opted for something light and got the Pan-fried fillet of Mullet, Cauliflower, Golden Raisins, and Capers (P750). I was in a rush to sink my teeth on its crispy skin and soft meat that I had to hurriedly scoop the cauliflower and capers in an attempt to marry the flavors in my mouth. But at least I realized that the elements taste good even if you eat it on its own or together. My favorite out of everything I tried was the Roast Chicken, Sweet Corn Pearl Barley, Charred Leaks, and Popcorn Crumble (P760). To this day I can still remember how juicy and soft the chicken was, and how the sweet corn and pearl barley was a welcome change instead of the Filipino staple that is rice. It was sweet and savory—it was perfect.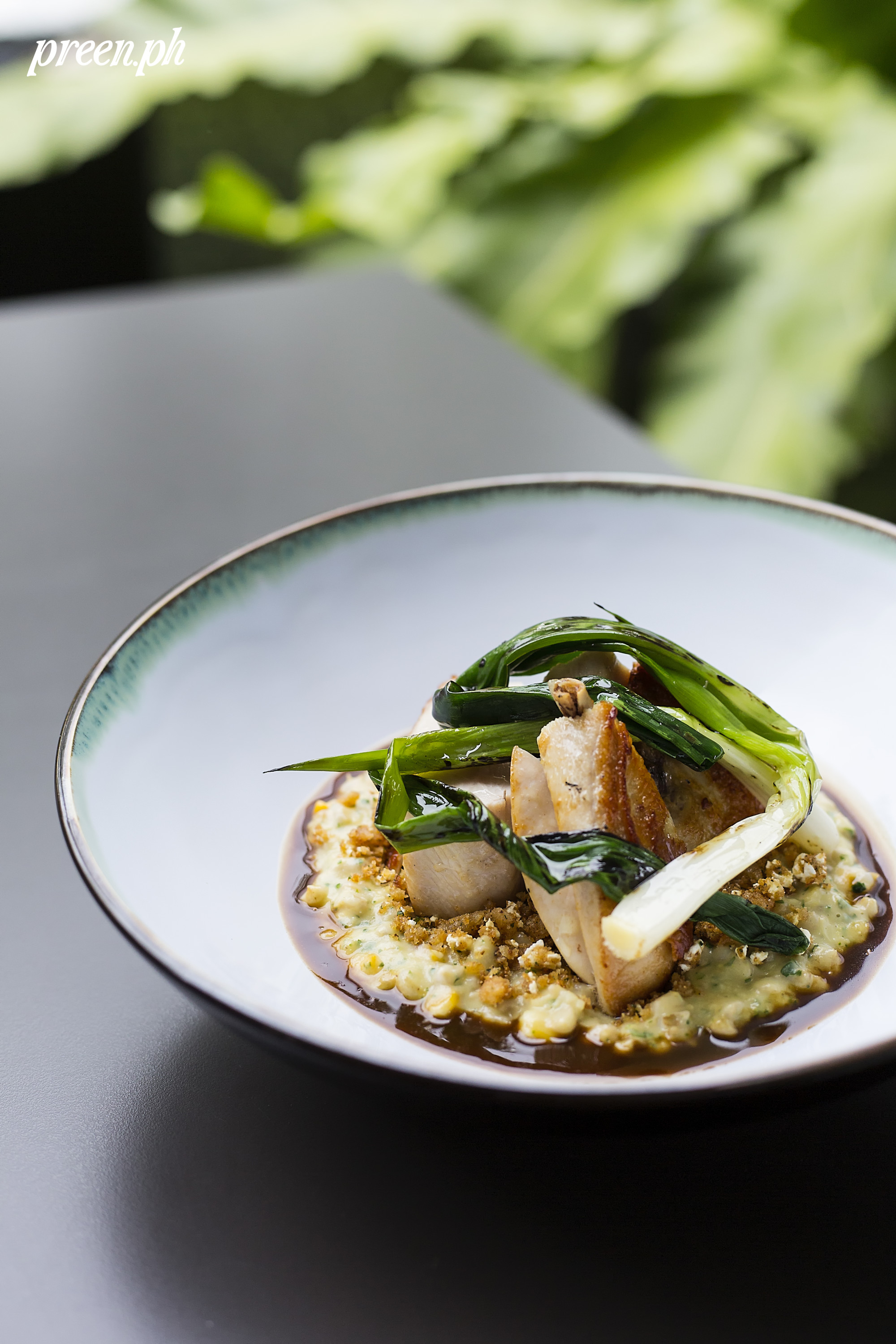 To end my six-hour stay, chef Karl served me their Peanut Butter and Praline Parfait, Chocolate Cremeux, Blackberry Jam, and Milk Ice Cream (P320). The flavors and textures were ace—it was like a peanut butter cup that married a Ferrero Rocher, but made better with a touch of tartness from the blackberry. I suggest though that you share it as it can be too rich for your taste.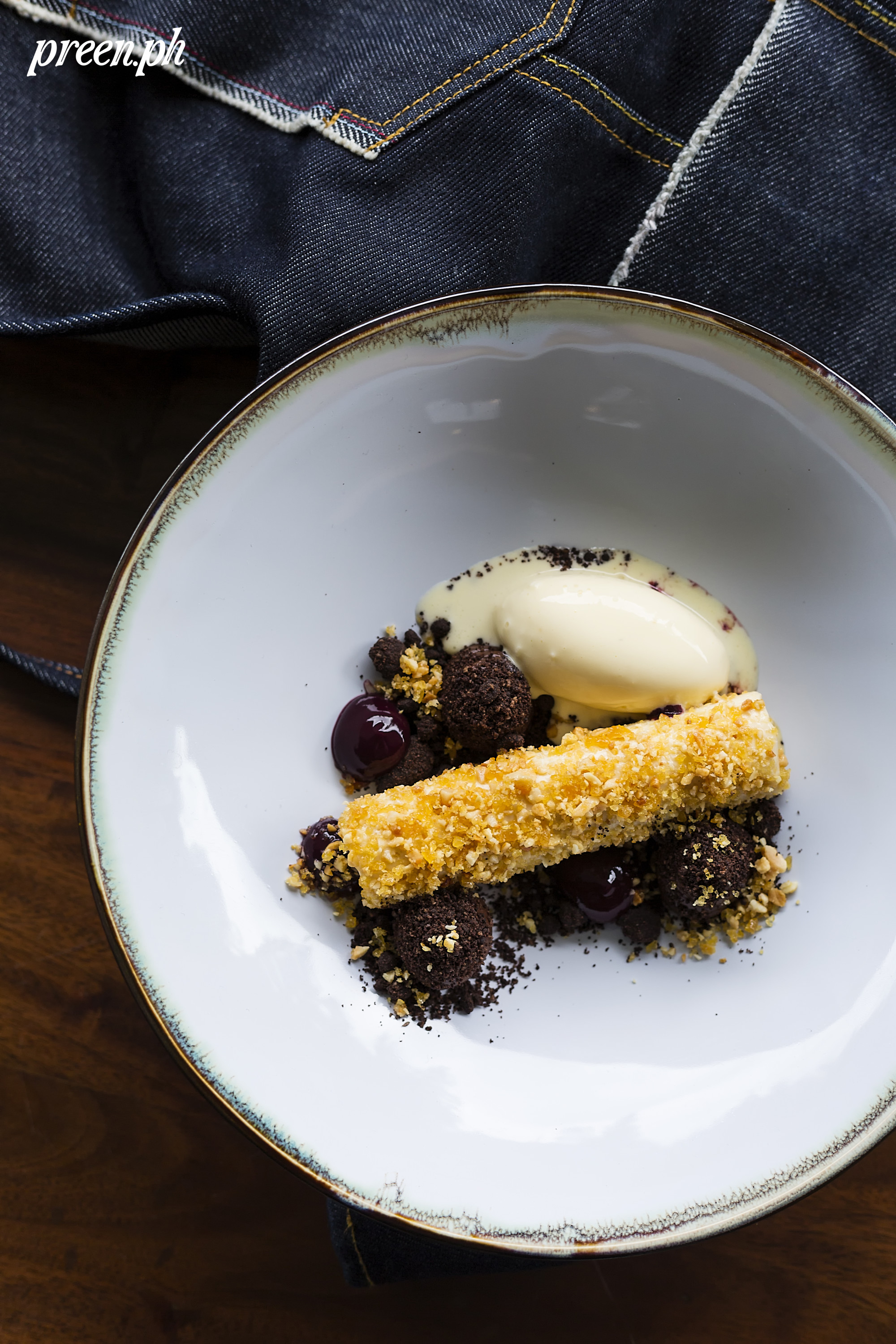 When you come over, be sure to reserve in advance as the place gets full especially during weekends and at night. I blame it on their good food and equally good cocktails that Cebuanos (and Manileños) love.
Overall, I'm just iffy about one thing: The fact that I need a plane ticket just so I can eat there again. And nope, they have no plans of expanding in Manila.
The Pig & Palm. MSY Tower, Pescadores Road, Cebu Business Park, Cebu City. +63 (0) 32-255-8249. The restaurant is open from Tuesday to Friday from 7:30 a.m. to 12 a.m., Saturday to Sunday from 8 a.m. to 12 a.m. The bar is open from Tuesday to Thursday from 12 p.m. to 12 a.m. and Friday to Saturday from 12 p.m. to 2 a.m. For more information, you can visit their website.
Photos by RG Medestomas
Follow Preen on Facebook, Instagram, Twitter, Snapchat, and Viber