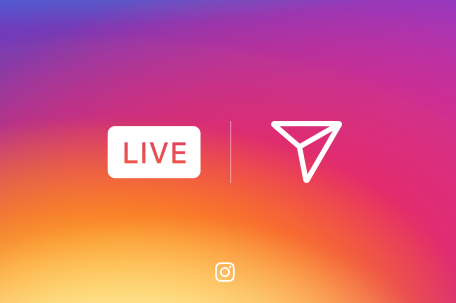 Instagram posted a blog announcing two of their most recent updates, so hurry and update your app right now. Done? Okay.
You can now send disappearing photos and apps via Instagram Direct—it works on both individual messages and group chats. That means being able to share your wackiest selfie without having to worry.
Basically it's still the same direct messaging feature but you can now make it more visual and fun. This already rolled out yesterday and you are free to use it anytime!
You can just swipe right to show your camera and take a photo or a video, then tap the arrow to send privately. After that, you can select friends and group chats who you want to send it too and the best part is you can do it all in one go. The photo or the video you send will disappear it gets viewed, and just like Snapchat, it notifies you if it has been replayed or screencapped.
Next up is Live Video on Instagram which is very similar to their parent company's feature Facebook Live, but the only difference is that the video gets deleted after you live stream. Unlike Facebook which allows you to keep your video for as long as you like.
This however is not yet available to everyone at the moment, but they will be rolling out globally in the coming weeks. The first one who posted their live video on my feed was actually Eva Chen and I can't wait to view more soon.
Posting your live video is easy, just swipe right to show your camera and tap "Start Live Video," and you can stream up to an hour. Once you go live, Instagram will notify your friends and build your audience. You can also opt to allow comments or disable them altogether.
Watch out for our live Instagram video very soon, we'll definitely stream once it's available. For now you can follow us at @preenonline.
Follow Preen on Facebook, Instagram, Twitter, Snapchat, and Viber